Courtroom getaway on camera: Video shows Dwayne Chaney walking out of his murder trial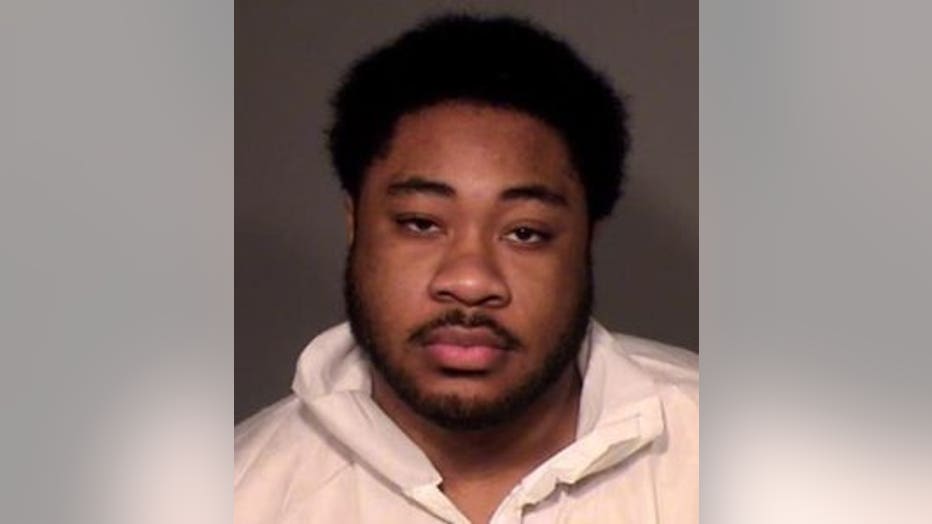 MILWAUKEE -- A courtroom runaway, caught on camera: Multiple surveillance cameras captured Dwayne Chaney, once one of Wisconsin's Most Wanted, as he walked out during his own murder trial. It happened the day before his conviction -- and led to another manhunt for Chaney.

Chaney was convicted in the death of Michael Prescott, which happened in 2015. Prosecutors say Chaney killed Prescott in a jealous fit of rage.

Five surveillance cameras captured Chaney as he walked out of his trial on October 19th. He arrived for trial in a collared shirt, a blue vest and khaki pants. Prosecutors say his girlfriend, 23-year-old Zuri London and another man, 46-year-old Frank Kyles were there with him that day.

At 9:25 a.m., the video shows Kyles heading into the courtroom first. London and Chaney can be seen pausing and embracing outside the courtroom. As London heads to the bathroom -- it appears Chaney has a change of heart about sticking around.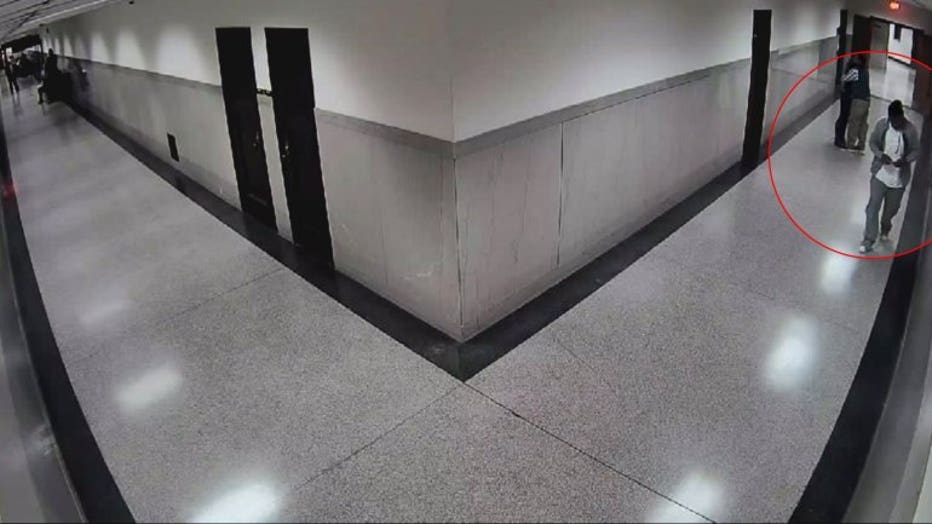 Dwayne Chaney hugs Zuri London outside courtroom


"He walked directly into the courtroom. He looked into the courtroom, waved at the judge and basically said goodbye,"

At 9:31 a.m., the video shows Kyles on a cellphone, meeting Chaney in the hallway. The two men are seen talking things over before moving towards the elevator.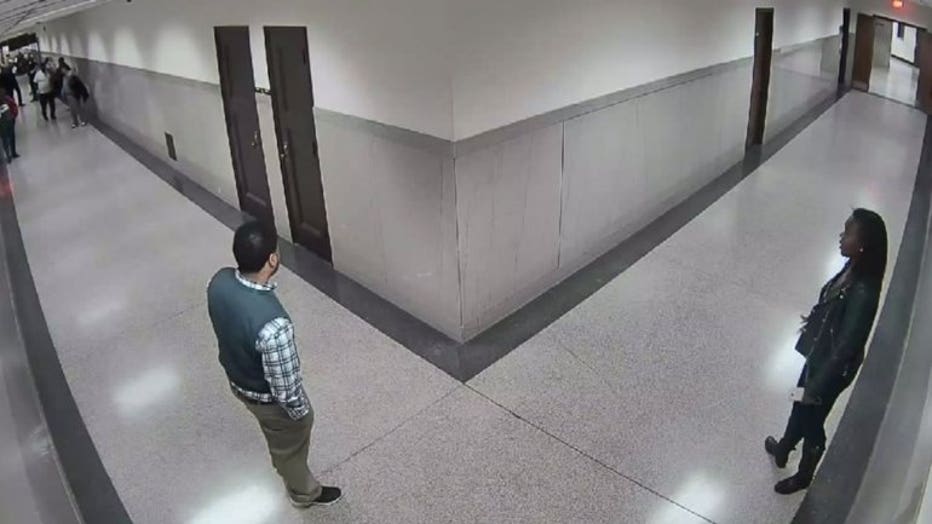 Dwayne Chaney and Zuri London in courthouse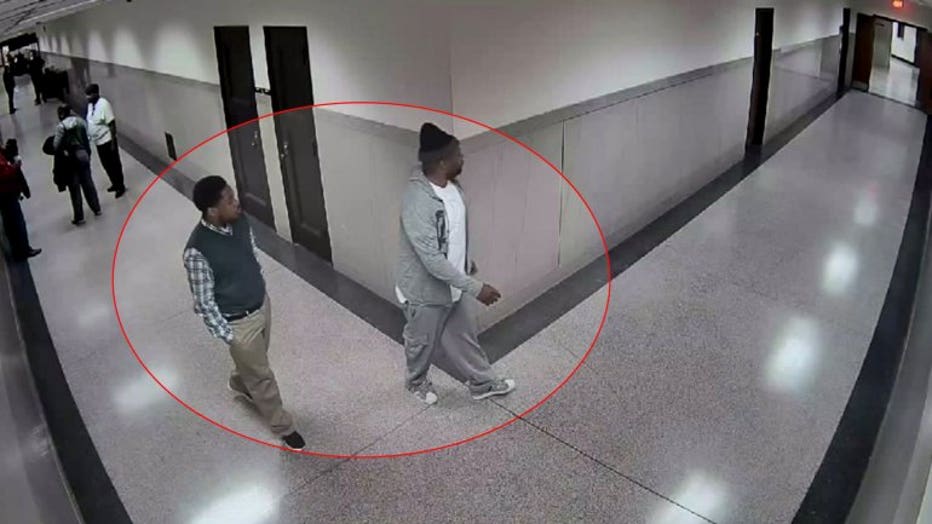 Dwayne Chaney and Frank Kyles in courthouse hallway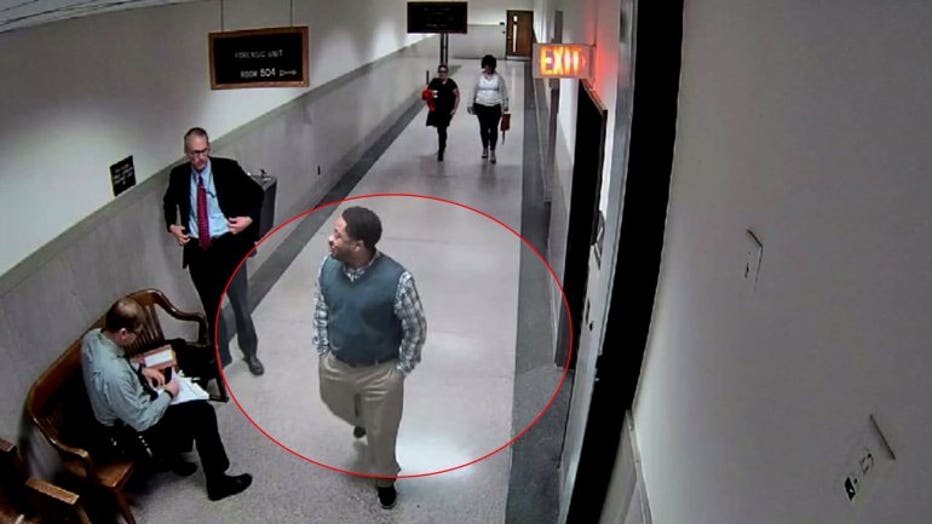 Dwayne Chaney in courthouse hallway


London is seen emerging from the bathroom -- walking over to where she believes she would find her friends. When she realizes they're gone, she moves towards the exit as well.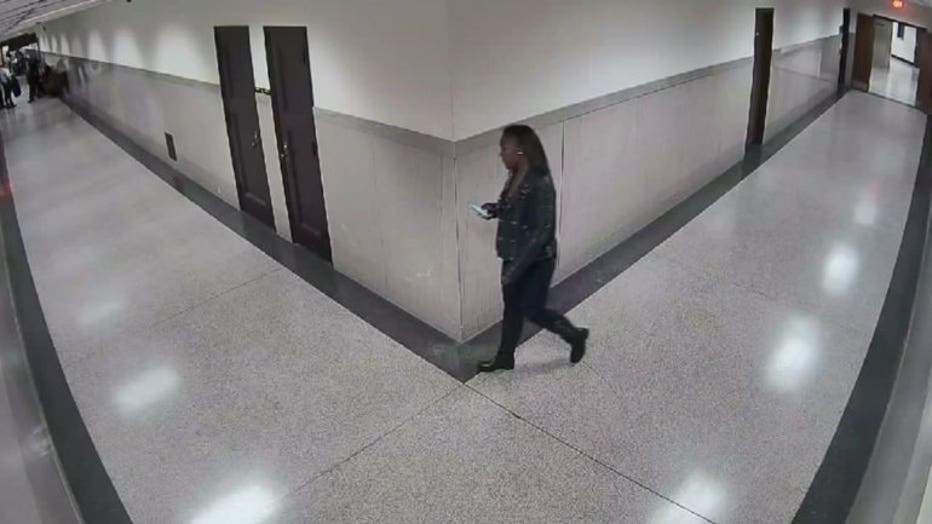 Zuri London in courthouse hallway


Cameras captured Chaney as he walked outside -- with his vest and dress shirt in his hand. Soon, a white Toyota Scion heads their way. Prosecutors say Chaney's mother, Floragenia Chaney was behind the wheel. The group can be seen getting into the vehicle -- and the manhunt began.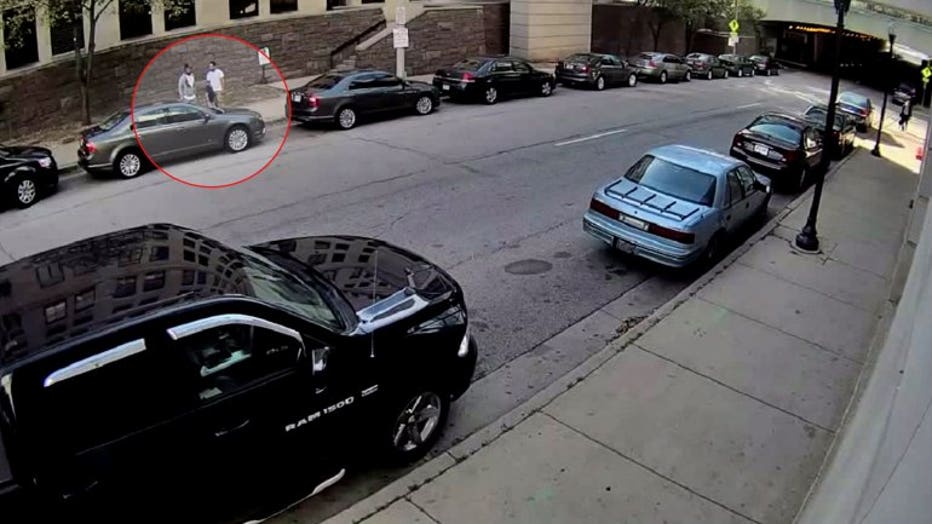 Dwayne Chaney and Frank Kyles outside courthouse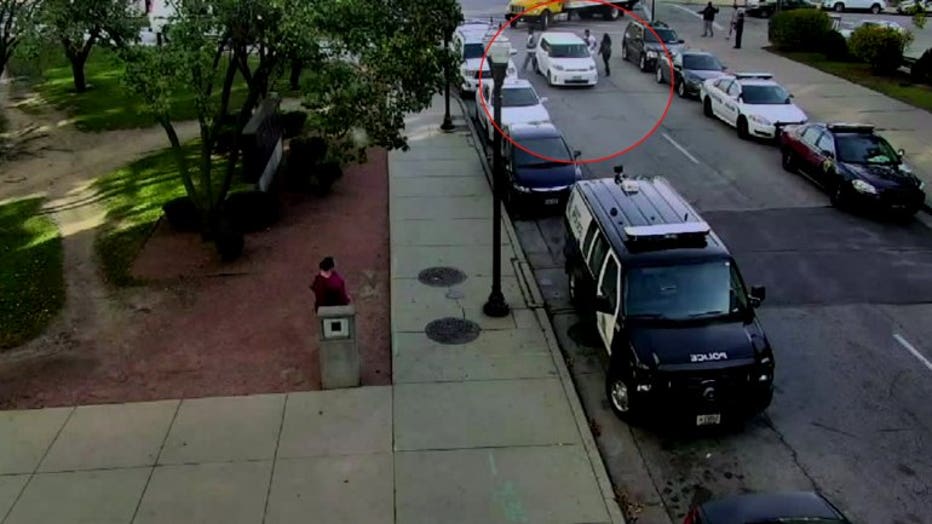 Dwayne Chaney, Zuri London, Frank Kyles picked up by Floragenia Chaney outside courthouse


Chaney wouldn't be found for four days.

Law enforcement officials on October 23rd discovered him hiding in a garbage can near 95th and Thurston following a foot chase. London was hiding under a nearby porch.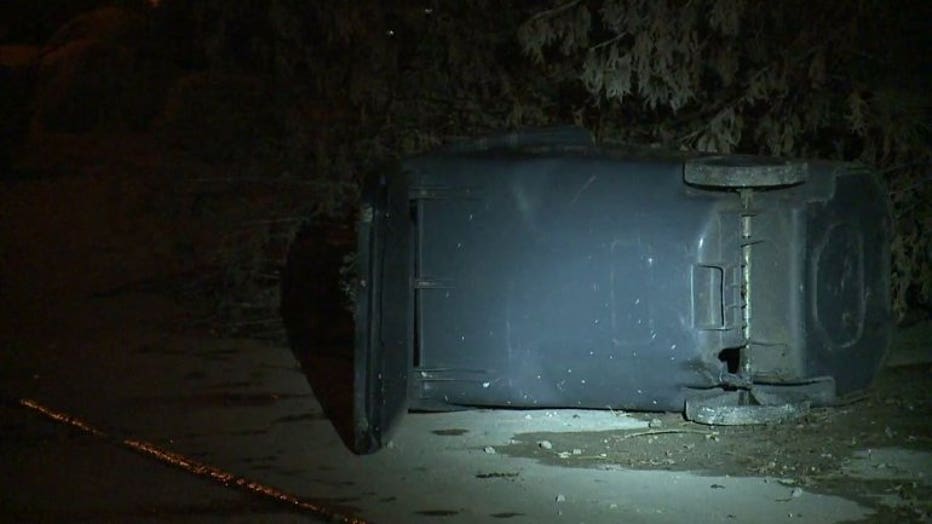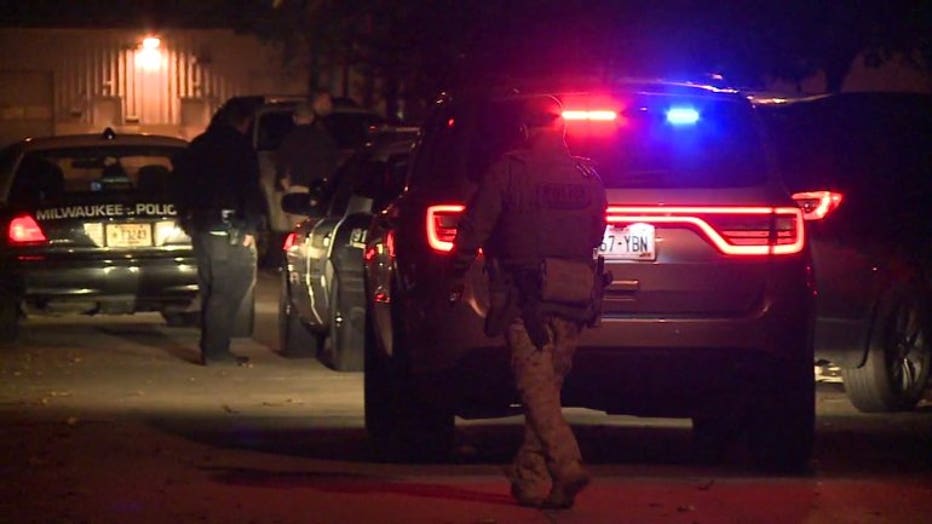 Chaney is facing new charges for the escape -- along with London, Kyles and Chaney's mother.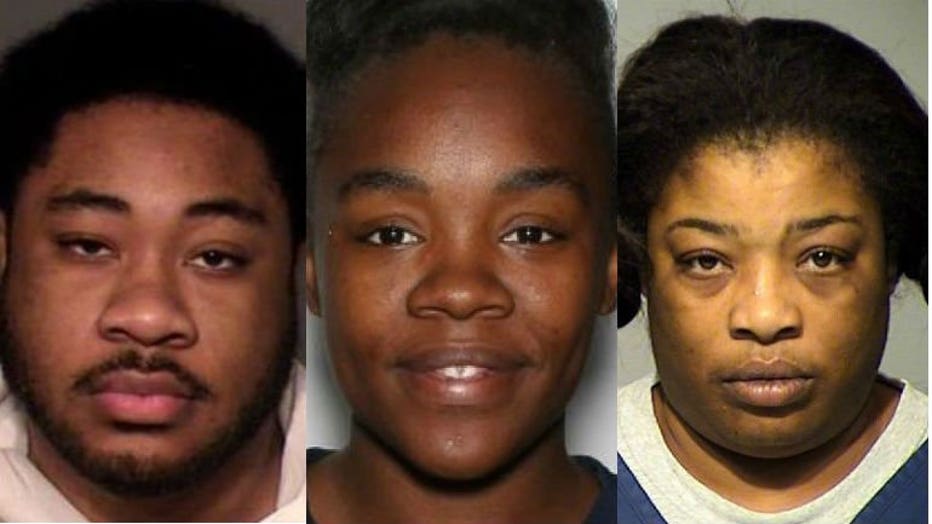 Dwayne Chaney, Zuri London, Floragena Chaney


The big question in this case: Why was a man on trial for murder allowed to be out on a signature bond. Chaney asked for a speedy trial, and prosecutors said they weren't yet prepared to head to court. A judge then granted a $250,000 signature bond.

He'll be sentenced for the Prescott murder in January. He's facing one count of felony bail jumping for the escape, and has an arraignment set for November 13th. Kyles, also facing a count of felony bail jumping, has an arraignment set for that day as well.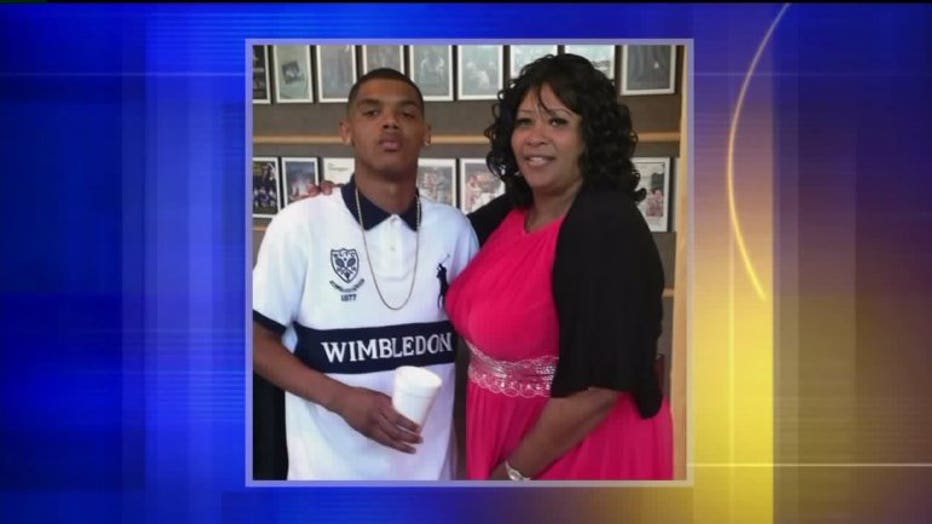 Floragenia Chaney has a bail/bond hearing set for November 10th on her charge of felony bail jumping.

Zuri London's been charged with obstructing an officer -- a misdemeanor charge. She has a scheduling conference set for November 20th.