Court records: Suspect in shooting of Wauwatosa detective part of burglary crew responsible for 30 crimes


MILWAUKEE -- Police say a burglary crew is responsible for approximately 30 crimes -- and they believe 21-year-old Najee Harmon is a member of that crew. Harmon is accused of shooting and injuring a Wauwatosa Police Department detective as that detective was investigating a burglary near 60th and Good Hope Road.

'Mike' is one of the people victimized by this burglary crew. In the interest of his safety, he only wanted to provide his first name to FOX6 News.

Court records show his home near 82nd and Capitol in Milwaukee is one of about 30 that a group of thieves burglarized over a period of several months.

"Everything was pretty much ransacked," Mike said.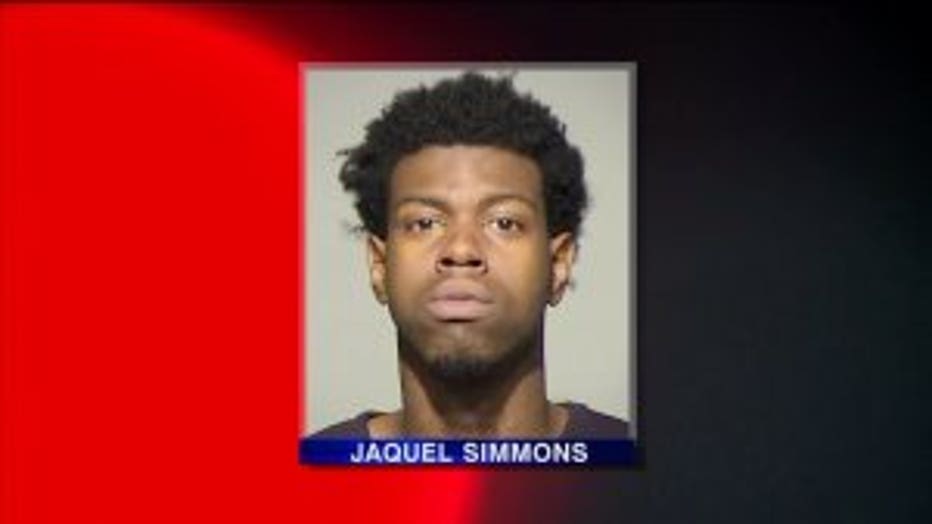 In July, police arrested 20-year-old Jaquel Simmons.

They say other suspects identified Simmons as the ringleader of a group of thieves that broke into homes in search of guns and jewelry.

Police say Simmons relied on women like Pauline and Delaney Harrington. They would act as lookouts and re-sell jewelry at places like Eve Jewelry near 12th and Center -- oftentimes just hours after a burglary.

When someone tries to sell jewelry at Eve, they have to show an ID and fill out a card with their name and information about the jewelry they`re selling. Police say these cards helped lead them to some of the suspects and some of the stolen jewelry.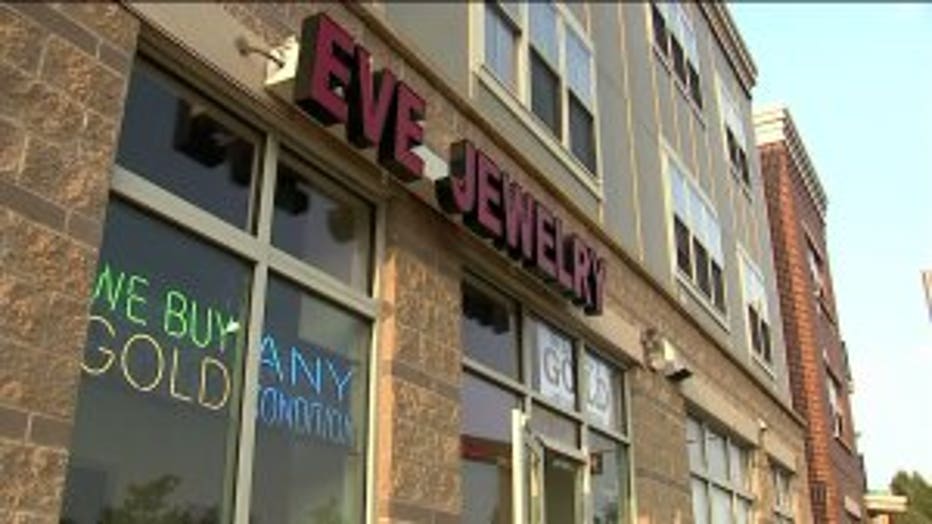 "It was a key piece that tied these individuals directly to this house because it`s a unique piece of jewelry," Mike said of an item taken from his home.

Police say their investigation into this burglary crew has led them to believe Najee Harmon was part of it.

After a burglary in June, Harmon is accused of shooting Detective Jeffrey Griffin with the Wauwatosa Police Department. He continues to recover at home.

As for Mike, he's now dealing with identity theft. The thieves took personal documents from his home.

"It takes awhile to feel safe in your own home. I think that`s just a terrible thing," Mike said.

Court documents say the thieves actually hit the homes of two Milwaukee police officers and two sheriff's deputies.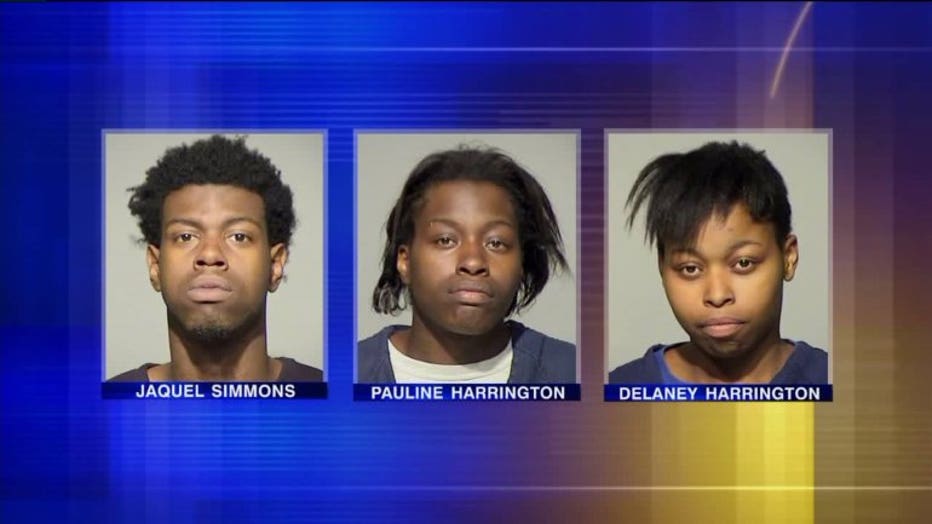 Jaquel Simmons, Pauline Harrington, Delaney Harrington


Simmons has two open cases filed this summer.

The first, filed in June charges him with:


He'll be in court in that case on October 1st for a final pre-trial hearing.

The second case filed against Simmons in July charges him with four counts of burglary of a building or dwelling. He's expected to be in court on September 22nd for a plea hearing.

There are two open cases for 18-year-old Delaney Harrington filed this summer. She faces a total of three counts of burglary of a building or dwelling, and one count of driving or operating a vehicle without consent.

Delaney Harrington has a scheduling conference set for September 8th.

23-year-old Pauline Harrington has been charged with two counts of theft of movable property (less than $2,500) in a case filed in mid-August.

She's due in court on September 4th for her initial appearance.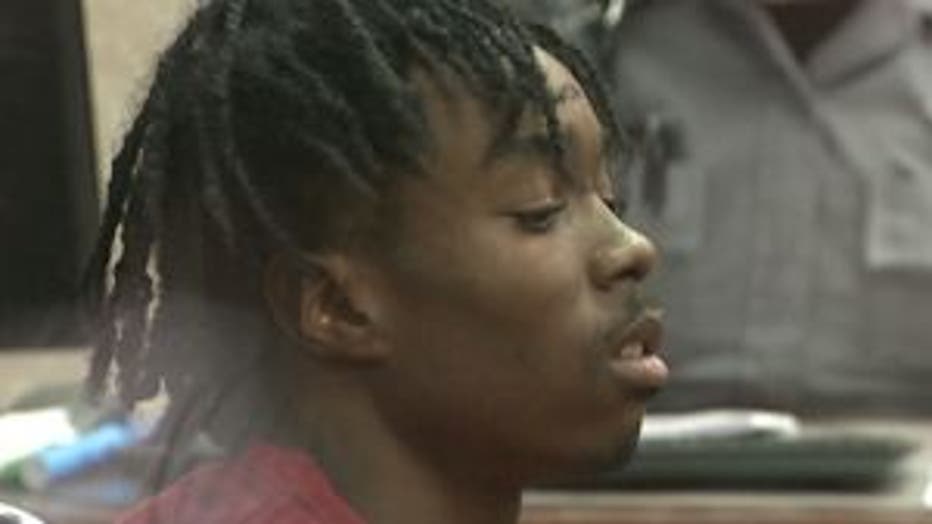 As for Najee Harmon, he has two open cases, each filed in June. One charges him with armed robbery, and in another, he faces three counts of attempted first degree intentional homicide, and one count of possession of a firearm by a felon.

He has pleaded not guilty.

He'll next be in court on September 9th for a scheduling conference.