Couple meets online, now she is accused of burglarizing his home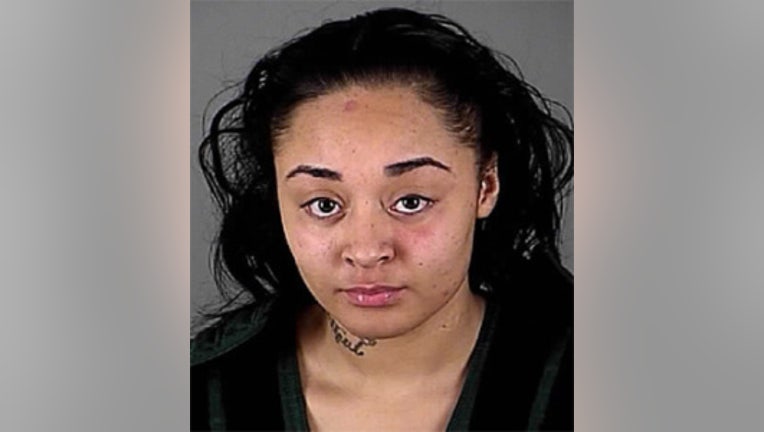 article


WAUKESHA COUNTY -- 21-year-old Jasmine Rachal of West Allis is accused of burglarizing the Menomonee Falls home of a man who she knew for about a month. She is charged with felony burglary and misdemeanor theft.

According to the criminal complaint, Rachal and the victim initially met online -- and they had known each other for about a month. On Tuesday, June 2nd, Rachal and the victim talked on the phone -- and she came over to grill out.

A couple of hours later, the complaint says the two left for a bar on Appleton Ave. Rachal and the victim were at the bar for about two hours when the complaint says Rachal "excused herself to use the bathroom." The complaint goes on to say "the victim waited perhaps as much as 15 to 20 minutes and when the defendant did not return, the victim called the defendant on the defendant's cell phone." The victim asked Rachal where she was, and she apparently replied, "at your house."

Because Rachal is the one who drove to the bar, the victim then walked from the tavern back to his home. The complaint says he knew "there would be no forced entry because he leaves his doors unlocked."

The victim called police after arriving home. He indicated to them several items were taken including credit cards, check books, a large television and "a basketball with the authentic signature of Oscar Robertson inside a clear plastic case."

The complaint indicates Rachal had driven away from the residence -- but left a flip-flop behind which the victim identified as hers.

Shortly before 10 p.m., a police officer pulled Rachal over -- suspecting she was driving drunk. She was placed under arrest -- and the officer found the stolen items from the victim's home in the back of her car. The complaint says Rachal "could not give any explanation" about how the stolen items ended up in her car.

If convicted, Rachal faces up to 12-and-a-half years in prison and $25,000 in fines.