Couple accused of stealing baby formula refused to get out of vehicle when pulled over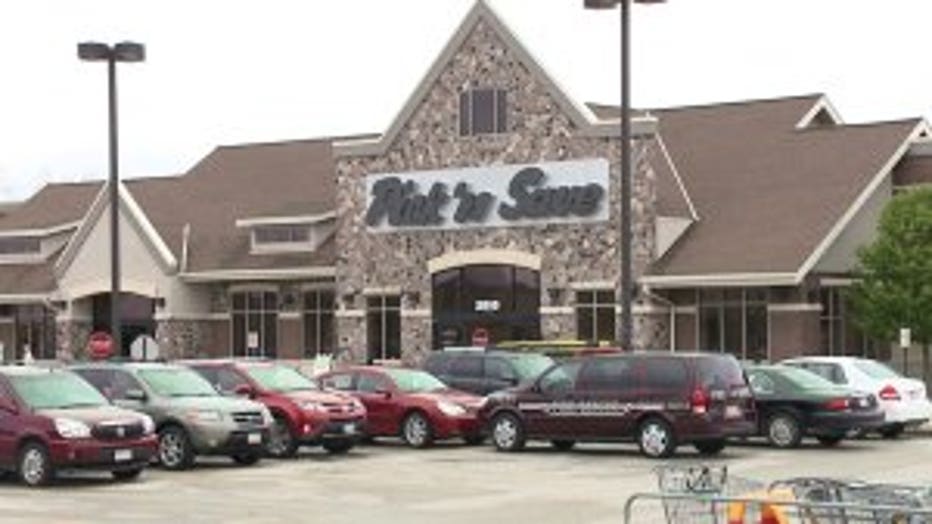 WEST BEND -- A couple is stopped in West Bend, and accused of stealing baby formula -- but what they did next could have been a formula for even more trouble.

Finding and stopping a wanted car would be easy for officials in West Bend. Getting the couple inside arrested would be difficult.

According to a criminal complaint, 20-year-old Denosha Robertson and 20-year-old Tyrion Hodges, both from Chicago, were captured on surveillance video stealing a large amount of baby formula and diapers from Pick 'N Save. Last month, police say the same couple made a similar haul from the same store.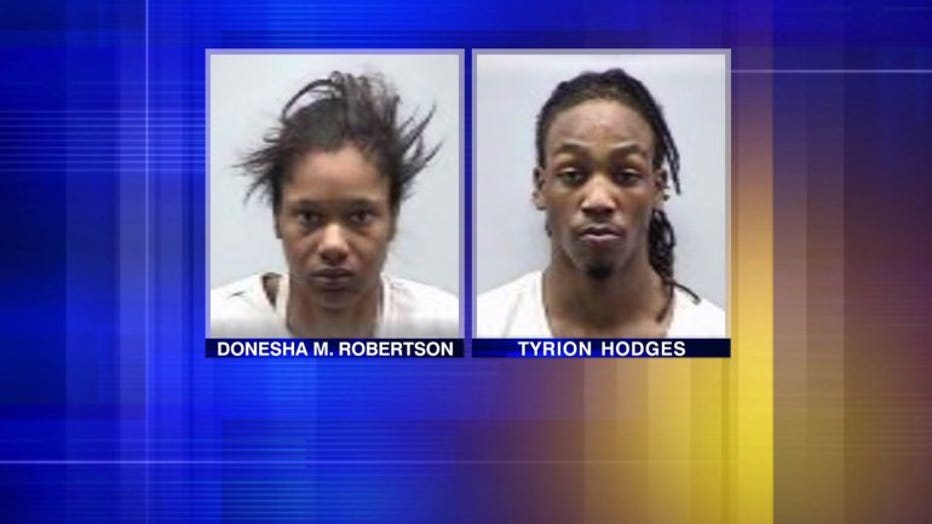 Denosha Robertson, Tyrion Hodges


The Washington County Sheriff's Office says Robertson and Hodges rolled up the windows and locked the car doors, refusing to come out.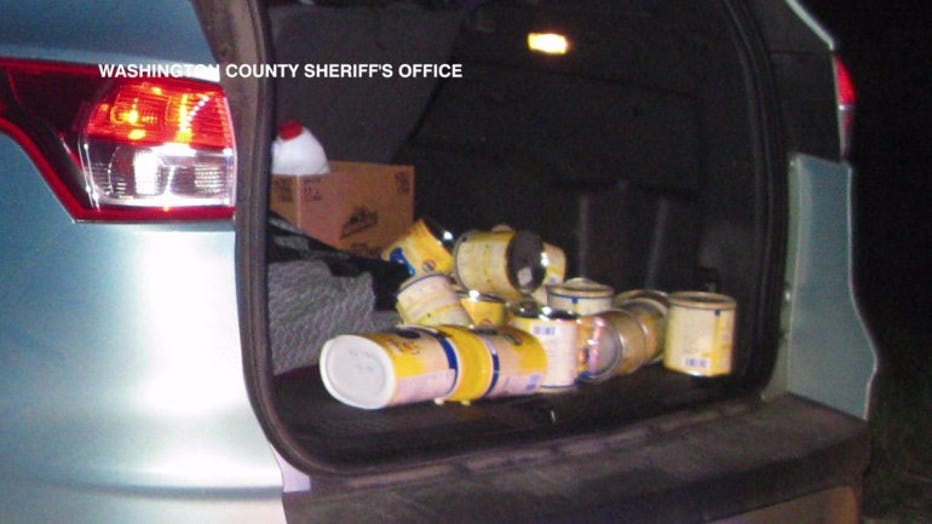 "The first thing we try to temporarily immobilize the vehicle," said Captain Martin Schulteis, Washington County Sheriff's Office.

A squad pulled in front and in back, blocking the suspects car. Then stop sticks were put near the tires to puncture them if the car moved.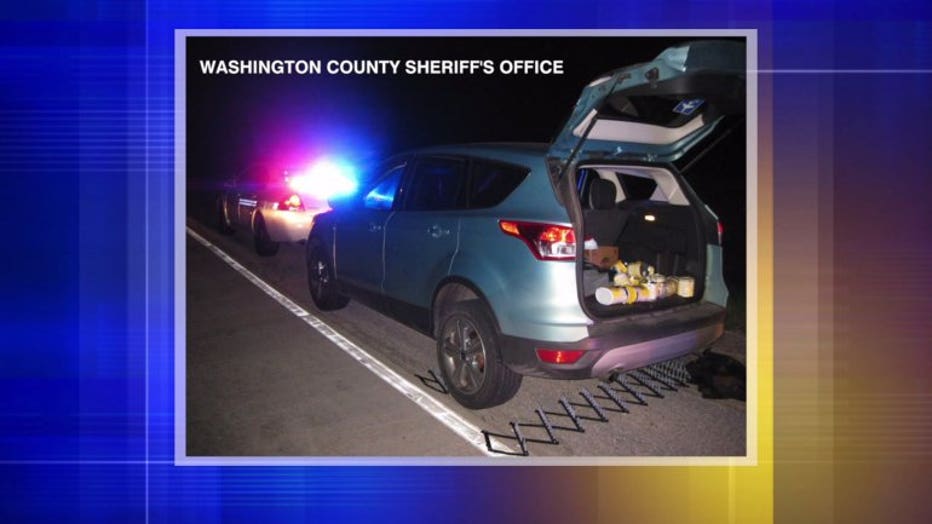 "Ultimately what we're trying to do is have them lawfully just exit the vehicle," said Schulteis.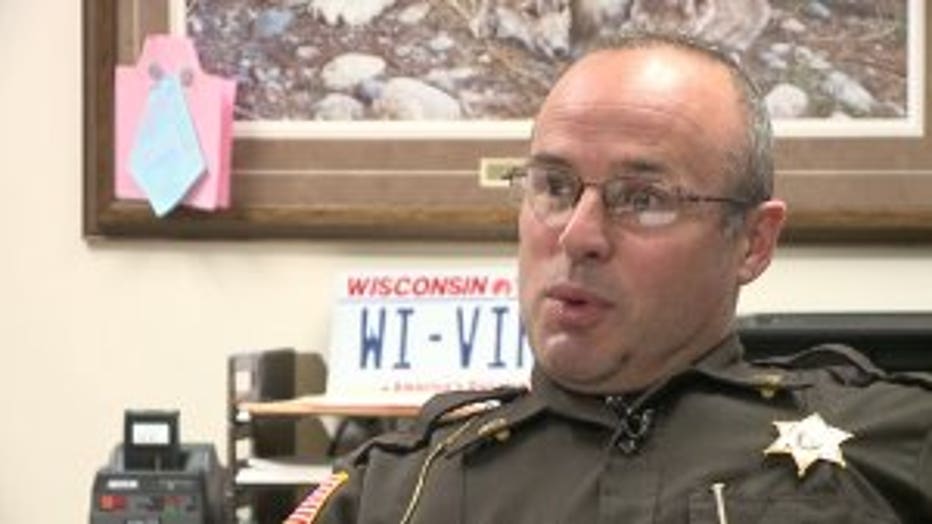 The complaint says instead of coming out of the car, Hodges activated the recording video feature on his cellular phone and proceeded to record the interaction.

"We negotiated with them for several minutes. Asking, demanding them to exit the vehicle. They didn't," said Schulteis.

In the end, a sheriff's deputy broke the rear window arresting the couple. Investigators say they discovered stolen formula not just from West Bend, but from Appleton, Fond du Lac and Neenah.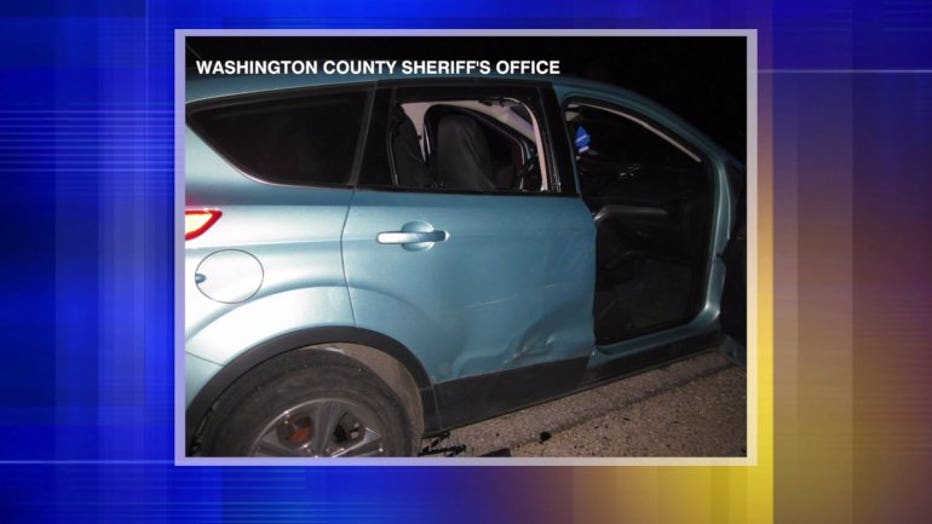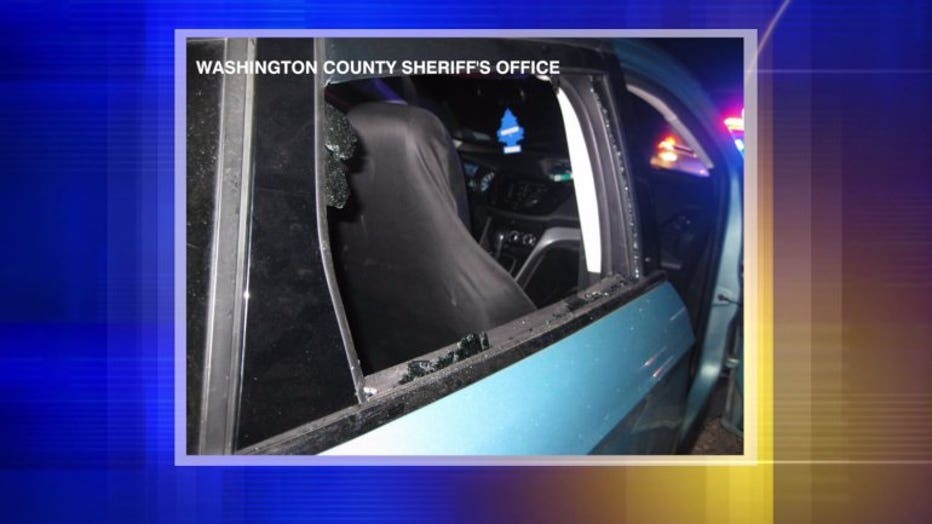 The Washington County Sheriff's Office says they don't understand what would make people lock the doors, and roll up the windows and give police a hard time once they're stopped. What they do say, it's one good way to get possible additional charges.

The suspects were also charged with obstruction in addition to three counts of retail theft.