County Executive Chris Abele: Bucks arena project would be good for Park East, Milwaukee County


MILWAUKEE -- Governor Scott Walker and other key players announced a funding proposal for a new Milwaukee Bucks arena in downtown Milwaukee last week, and that plan would have the state, the city of Milwaukee and Milwaukee County paying $250 million towards the $500 million arena. The other $250 million would be paid by the Bucks former and current owners. Some have criticized the use of public money for this project.

On Wednesday, June 10th, Milwaukee County Executive Chris Abele reiterated his stance on the arena proposal and funding plan.

He showed how a new Bucks arena would benefit Milwaukee County's economy.

The plan calls for Milwaukee County to sell vacant land in the Park East corridor to the Milwaukee Bucks owners for $1.

Some think the land could be sold for millions of dollars.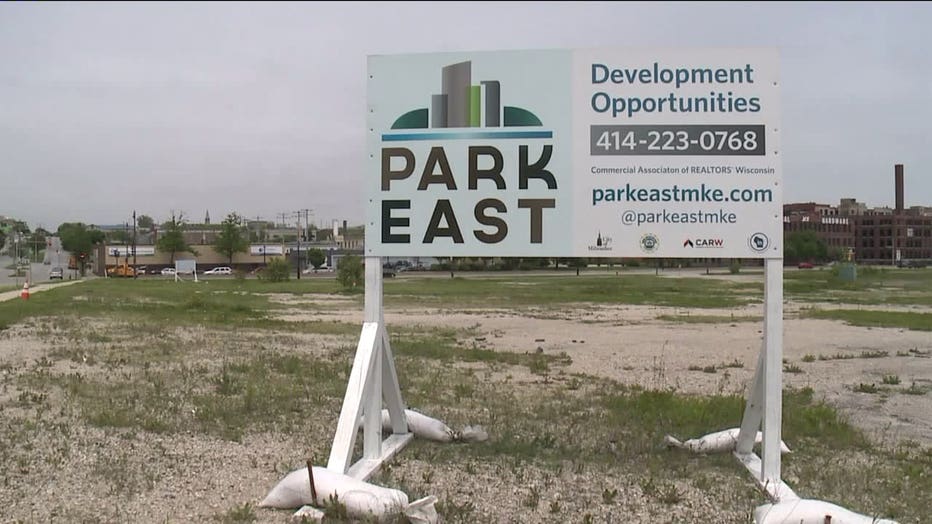 Abele says there will be consequences for Milwaukee County if a new Bucks arena does not come to fruition.

"Instead of finally turning the corner in the Park East, which has just sat there for 15 or so years empty -- not only do we not, we end up with another empty building which we'd have to maintain which is the Bradley Center and that's not the kind message you want to send," Abele said.

Abele says the arena project and $500 million sports and entertainment complex that would surround it would help Milwaukee County moving forward.

The owners of the Milwaukee Bucks submitted a proposal to Milwaukee County to buy the vacant land west of the Milwaukee River in early April. The Milwaukee Business Journal says the Bucks would buy almost 10 acres of public land in the Park East corridor for $1 — for an envisioned $400 million in development over more than 10 years.

The Milwaukee Business Journal says the land price would be set at $1 because of the high cost of preparing the land for development, which includes dealing with underground sewers and piers from the now-demolished Park East Freeway spur. The Bucks also would commit to local hiring requirements for the Park East projects.

The owners envision 1.5 million square feet of residential, office, parking, retail and other new development on four city blocks.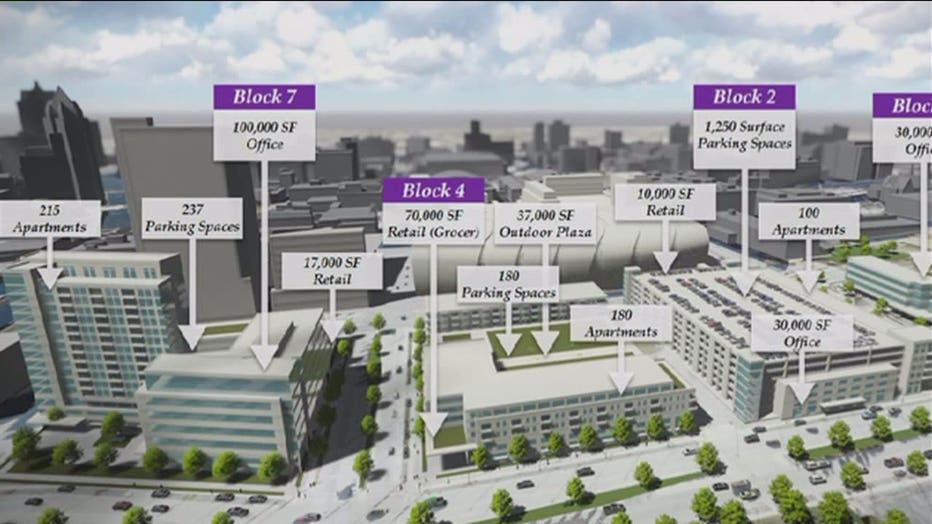 The Milwaukee County Board's Economic Development Committee is expected to discuss the proposed sale of the Park East land on Monday, June 15th.