'Could've been killed:' 3 arrested after crash during pursuit of stolen vehicle with 4 kids inside


MILWAUKEE -- Three people were taken into custody following a pursuit and crash involving a stolen vehicle that happened late Thursday night, Dec. 13 on Milwaukee's north side. Four children were in the stolen vehicle, and one suffered serious injuries in the crash.

FOX6 News spoke with witnesses too shaken to show their faces on camera.

"It's just so sad. I heard them say 'we need the Jaws of Life,'" a witness said.

"It was horrifying seeing those kids get pulled out of the car, and the car was smoking, so it could have caught fire," another witness said.

According to police, officers observed a white Chevy Traverse that was taken in a strong armed robbery traveling west on Locust Street near 15th Street.  The driver refused to stop, and a pursuit began near 23rd and Locust.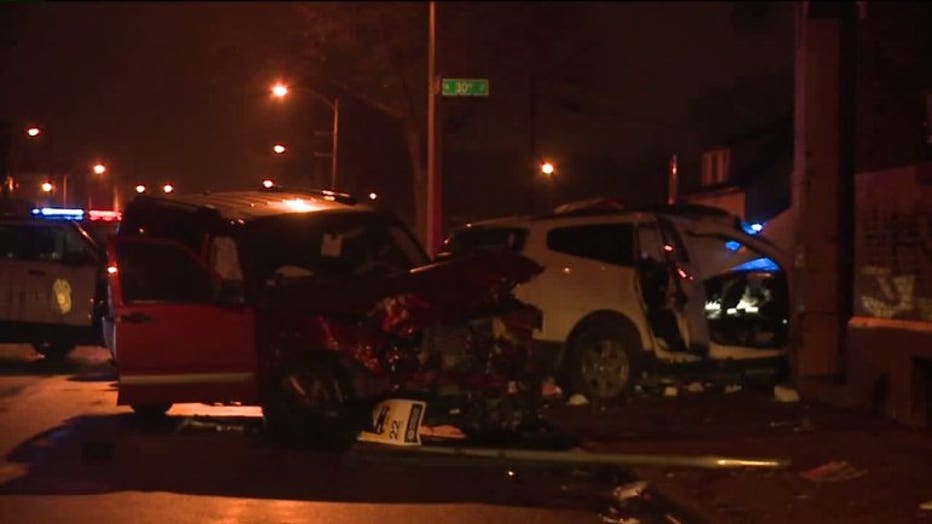 Crash near 30th and Center


Police said the fleeing vehicle disregarded a stop sign at Center Street while traveling south on 30th Street  -- and was struck by a red Jeep traveling west on Center Street.

The vehicle was disabled.

"I heard the car 'screech.' You could hear somebody say 'don't move. Put your hands up,'" a witness said.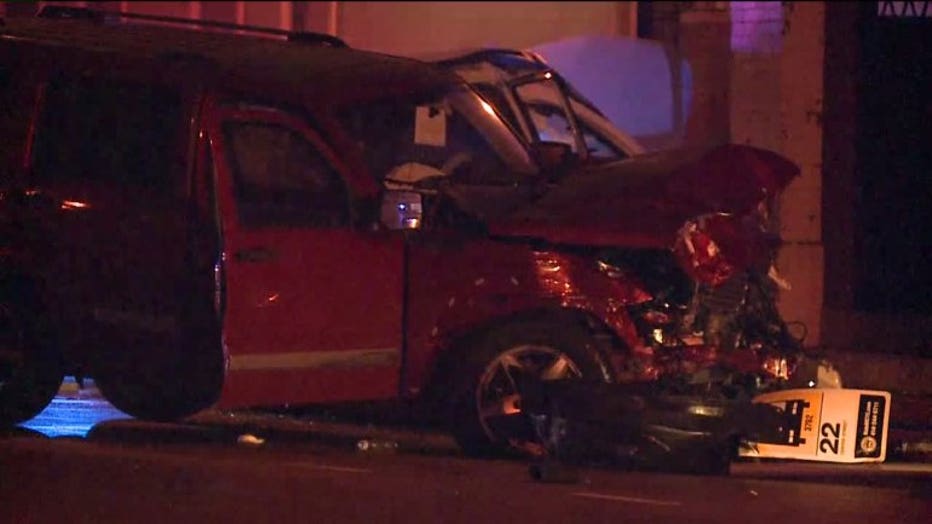 Crash near 30th and Center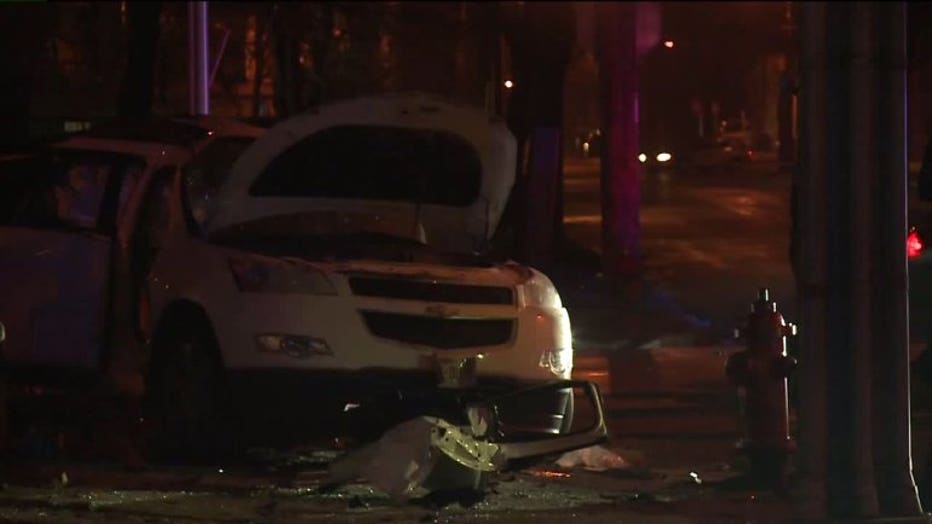 Crash near 30th and Center


There were three adults and four children, ages 10, 7, 1.5 and 10 months in the Traverse. Three of the four children were either uninjured or had minor complaints of pain, and were transported to the hospital. One child suffered severe injuries.

The adults from the Traverse were also transported to the hospital --  and were in stable condition.

All occupants of the red Jeep had minor injuries and were transported to the hospital.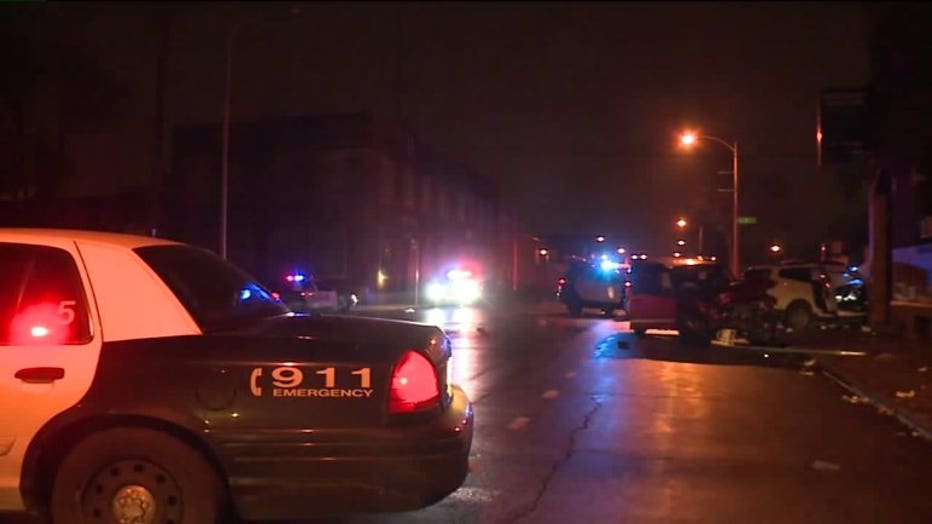 Crash near 30th and Center


The three adults were taken into custody.

"Last night really could've been a terrible turnout. Those kids could've been killed in that car," a witness said.

The pursuit lasted approximately four minutes and went a distance of 1.1 miles.