Cost of calling 911: Why some in the Village of Pewaukee are afraid to call for help


PEWAUKEE -- Calling 911 for help is supposed to be a no-brainer, but what if you're not sure and the wrong answer could leave you in financial ruin?

It's a difficult decision that residents of the Village of Pewaukee are facing every day.

For years, the Village of Pewaukee has paid the City of Pewaukee for fire service. And for years, the cost of that service has been a sore spot.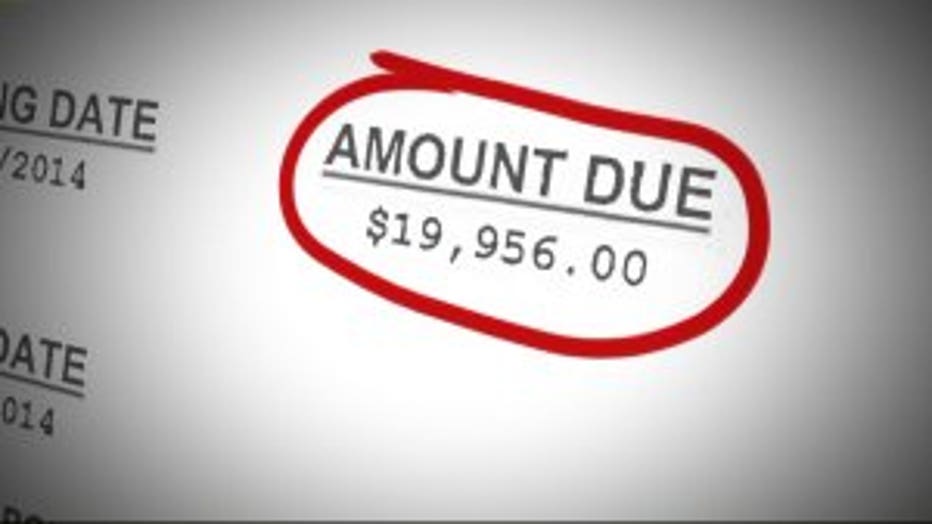 Village of Pewaukee false alarm charges


But it's what the village is doing now to recover some of the cost that has its most vulnerable residents afraid to call for help.

When the alarm sounds at Pewaukee Shores, residents don't worry that there's a fire in the building. They worry there's not a fire.

"The first thing that happens is the hair on the back of your neck stands up," said Bill Hatcher, Pewaukee Shores condo president.


Carole Stamm is on a mission to change the Village of Pewaukee's false alarm ordinance after she and her neighbors were charged $19,956 when their new system malfunctioned.


Many of the people that live at Pewaukee Shores are elderly and disabled -- and like Carole Stamm, they are living on social security.

"It's not like I am rolling in money and can write a check," Stamm said.

That's why they were stunned when the village sent them a bill for a string of false alarms, caused by a malfunctioning sprinkler system.

"My first thought was the decimal was in the wrong place," Hatcher said.


The total bill -- $19,956. That's more than $800 per resident.

"All I did was sit out on my deck," Stamm said. "I never did anything wrong."

Hatcher says he and his fellow residents aren't running around pulling alarms for fun. And he says they're not neglecting their alarm system either.

Hatcher said the Pewaukee Shores Condo Association spent thousands of dollars to install a state-of-the-art system that, by law, automatically calls the fire department when there's a problem. And that's when they started to get in real trouble. An aging compressor started causing leaks in the new sprinkler system, prompting the alarm to go off-- not just once, but four times in seven months. And each time the alarm was triggered, fire trucks responded.

"We want to get there, get our job done, take care of the people and walk away," Pewaukee Fire Chief Kevin Bierce said.

Bierce said he wants residents to know he sends the trucks, not the bill.

"I can tell you the fire department has nothing to do with it," Bierce said.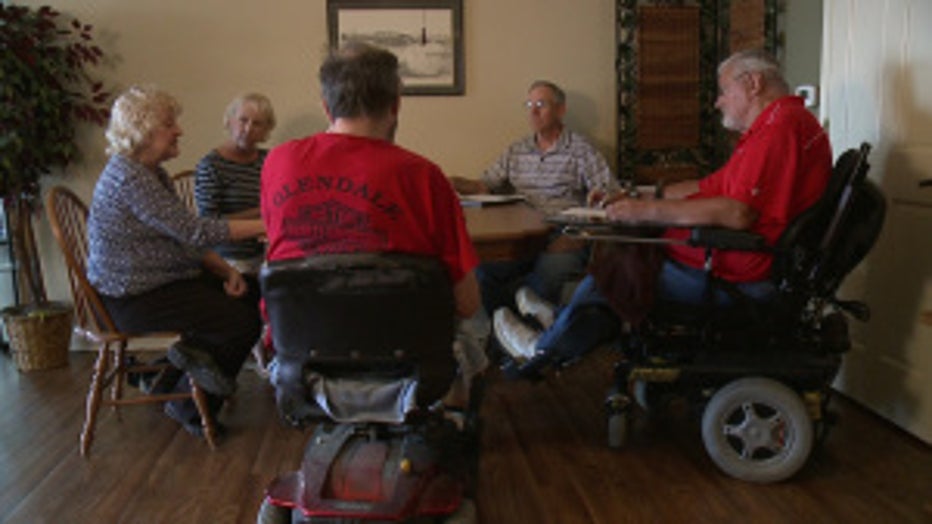 Many residents of Pewaukee Shores are elderly and disabled and live on fixed incomes.


The fire department is owned and operated by the city of Pewaukee, but it also serves the village. According to a contract between the village and city, the city charges the village on a "per call basis." The cost per call has quadrupled in the past 11 years, from $1,740 in 2004 to $7,676 in 2015.

Chief Bierce said they're seeing more actual fires, and more EMS calls. That means they need more people and equipment.

"I understand there is fiscal challenges that come with that," Bierce said.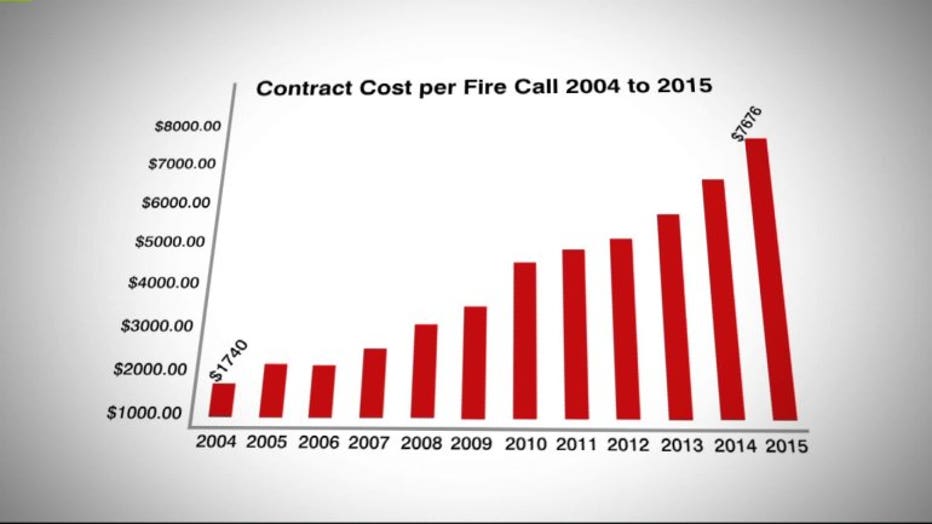 Contract cost per fire call


Now, the village is demanding a new contract for fire service.

"We have a serious issue in this community with spending and borrowing!" said Tom Calder, village board member, at a recent meeting.

Board members say they have been dancing around the issue for years. In the meantime, they are attempting to recoup some of those rising costs with an ordinance aimed at curbing false alarms.

It allows one per year at no charge. After that, it charges a fee equal to 100% of what the village pays for a fire call -- $7,676.

"That's ridiculous! That's horrible!" Stamm said at a village board meeting in August.

Matthews of Pewaukee, an assisted living facility, has been hit with more than $38,000 in false alarms charges this year alone.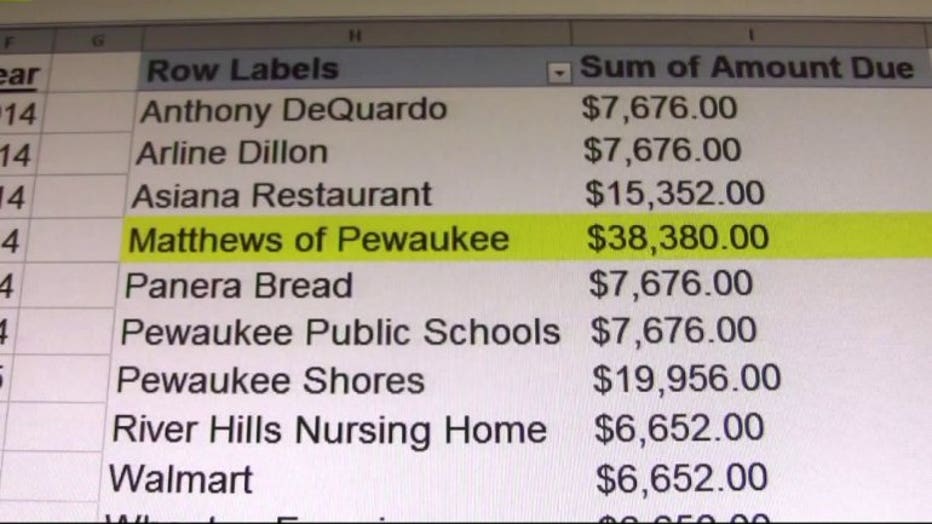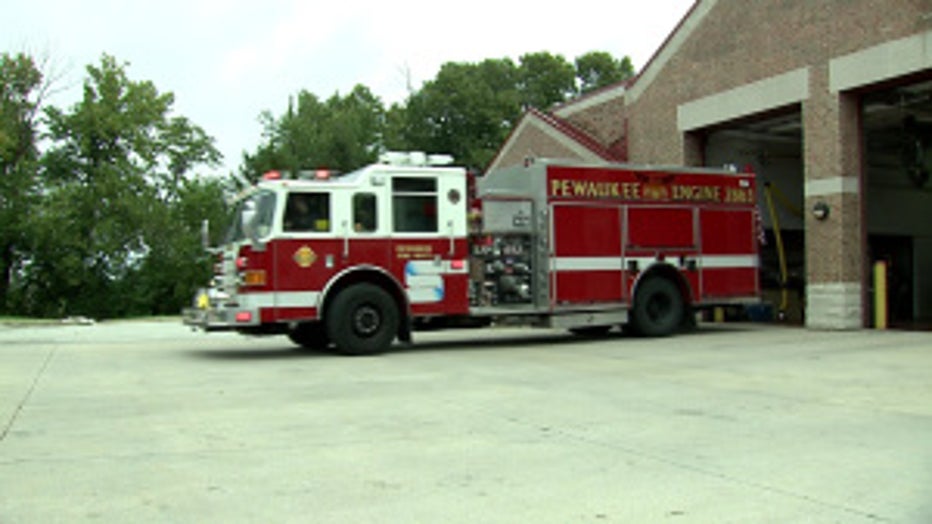 The Pewaukee Fire Department is owned by the city, which contracts services to the village. The cost of that contract is a sore spot for village board members.


"I don't know how that's justified,"  said Leslie Fritsche, administrator of Matthews.

Fritsche said the calls were prompted when residents burned their toast, or left popcorn in the microwave too long.

"Somebody from the fire department even suggested removing toasters and microwaves from the apartments, which I don't feel is appropriate because that's their home," Fritsche said.

Another woman is suing after she was hit with the $7,676 bill. 88-year-old Arlene Dillon called 911 twice in one month because her Life Alert carbon monoxide detector was going off. Turns out, the battery was low.

"They are supposed to be looking out for us," Stamm said.

Altogether, the village has charged more than $124,000 in false alarm fees in the past two years.


Stamm said.

Stamm said she's just glad her husband isn't alive to see this. After all, William Stamm was the Milwaukee fire chief for 16 years.

"I'm doing this in his name," Stamm said.

She's so determined to change the ordinance, she called other fire departments in Waukesha County to ask about their false alarm policies. She found -- and FOX 6 News confirmed -- that the city of Waukesha doesn't charge anything. Wales and Mukwonago have the same policy. In Hartland, you get three warnings. In Sussex, you get two. And in the city of Brookfield, one warning, and then a $75 fee. That means the Village of Pewaukee is charging more than 100 times what other area departments charge for false alarms.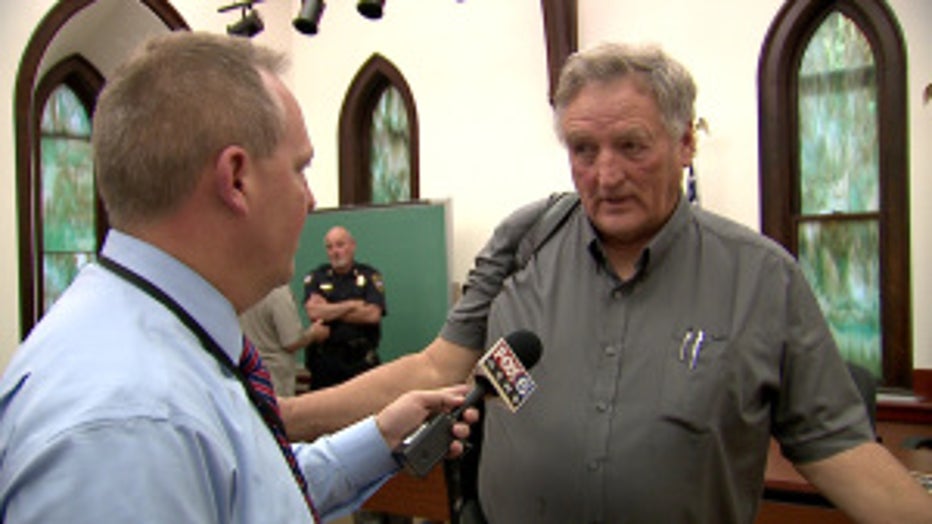 Village President Jeff Knutson says they are simply charging what the city charges them for a fire call. He says they plan to look at the ordinance in the future.


Village president Jeff Knutson declined a request for an on camera interview, so the FOX6 investigators caught up with him at a recent board meeting. Knutson says they are charging residents what the city charges them. He then walked away and refused to answer follow-up questions.

"If we have a pothole in the front of our building, we don't have to pay the whole cost of that pothole," Hatcher said.

Fire safety experts tell FOX6 it's not just unfair, it's dangerous.

"It really is a disincentive to have a good system," Hatcher said.

Village resident Brad Schultheis said it makes him question whether or not he should call 911.

"If I make that call, and it's burnt toast, I have to come up with $7,000," Schultheis said. "And I don't think we want to have people like me determine if that's an emergency or not."

When the village president was asked if he was concerned about the people in the village he said, "I am concerned about it yes. At this time we are getting charged by the city at that rate and the board at this time has decided that is what we are going to do and we will be looking to it in the future."

Residents are worried it could be a fatal problem.

"Hopefully it doesn't take someone to die for this to be straightened out," Schultheis said.

That's the last thing Chief Bierce wants.

"It hurts me deep to think that one of my neighbors and one of my family are afraid to call me for help," Bierce said.

But it's hard to blame an innocent, elderly widow for wondering if a call for emergency help is a good thing.

"We hear a siren, and we think maybe somebody's having a fire or maybe one of our neighbors is about to face financial ruin over this," Stamm said.

There doesn't appear to be anything unusual about the number of false alarms in Pewaukee. Fire Chief Bierce says it's just "part of the business."

And while the National Fire Protection Association (NFPA) says false alarms are a problem across the country, NFPA does not advocate using steep fines or fees as a way of discouraging false alarms.

The Village of Pewaukee's ordinance is separate from its contract with the city for fire service. However, village officials say if they get a new contract they can live with, it may impact what they do about the ordinance.

The two sides have exchanged memos in recent months, but they have yet to sit down at the negotiating table.