Cost of a Thanksgiving meal drops for 2nd straight year


ARKANSAS -- The cost of a Thanksgiving feast is the cheapest it has been since 2015, according to the American Farm Bureau Federation.

The organization has surveyed the average cost of a Thanksgiving Day meal since 1986.

For the 32nd year, AFBF found the national average for the Thanksgiving meal for ten people to be just over $49, or about 1.5% cheaper than in 2016. This marked the second consecutive year that the cost has declined.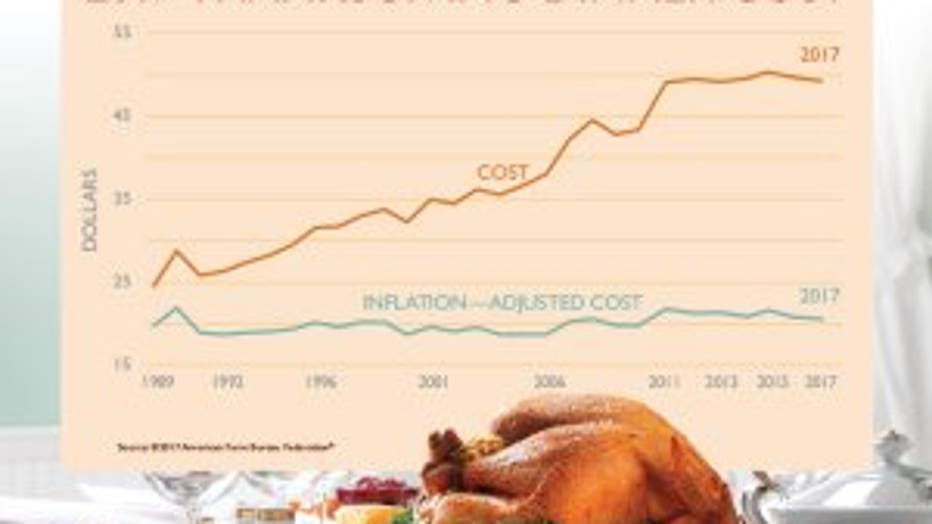 American Farm Bureau Federation


Walmart has since released a Thanksgiving dinner menu of its own with prices found on items inside its stores.

The list includes some store brand items:


The retail giant also recommended Thanksgiving meal shoppers beat the last minute crowds, especially on the Monday before Thanksgiving Day, which has been Walmart's biggest day for turkey sales.

According to the survey, turkey saw one of the largest drops in price since last year. The Farm Bureau attributed the decrease to continued large inventory in cold storage.