"Cop Under Fire:" Sheriff Clarke says he won't run for Senate, criticizes Gov. Walker in new book


MILWAUKEE -- Milwaukee County Sheriff David Clarke says in his new book, "Cop Under Fire," that he is not running for U.S. Senate -- dealing a blow to the draft committee asking him to challenge Democrat Tammy Baldwin in 2018.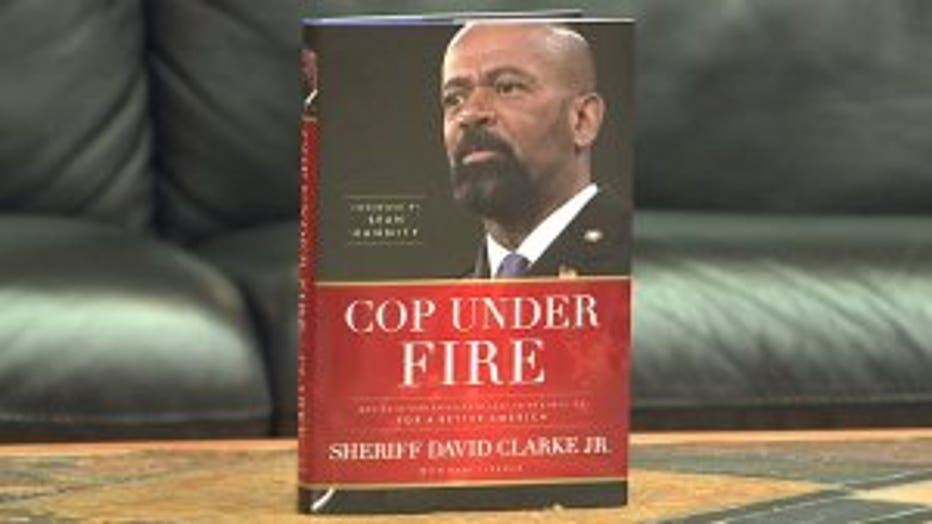 "Cop Under Fire," authored by Sheriff David Clarke


"I have no interest in running for elected office other than being sheriff," Clarke writes in the book, which hit store shelves on Tuesday, February 28th. "I'm not running for mayor, I'm not running for congressman, I'm not running for senator, and I'm not running for governor."

Clarke was in New York this week appearing on cable news shows to promote the book. In "Cop Under Fire," the sheriff defends his record and takes on his now-familiar foes: Milwaukee-area Democrats, the Black Lives Matter movement, and the news media.

He also criticizes Gov. Scott Walker -- but Walker and his longtime political adviser say that part of the book is untrue.

Clarke, who runs as a Democrat, writes that the Republican governor was unwilling to help during the sheriff's 2014 re-election bid. The sheriff says he signed a fundraising appeal for Walker four years earlier, causing him negative headlines as a Democrat helping a Republican gubernatorial candidate.

"Why won't Walker help me?" Clarke says he asked Walker's political adviser, R.J. Johnson. "I got my butt kicked over helping him."

Clarke writes that Johnson responded, "Well, he doesn't want news articles indicating that he's not a true conservative by helping a Democrat get elected."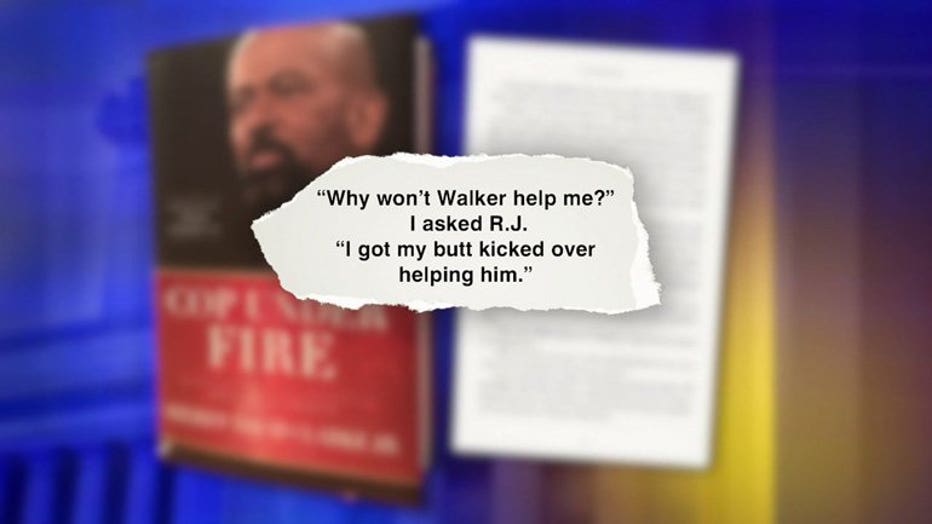 Johnson told FOX6 that Clarke's claim was "complete fiction."

"It's kind of like made for TV movies," Johnson said in an email. "The story is fictionally enhanced to make it more interesting.

Asked on Wednesday about the disagreement, Walker defended his longtime adviser. "R.J.'s right," he said.

In the book, Clarke says he and Walker remain friends but writes, "I wish he'd been less focused on his future in politics and more focused on doing the right thing."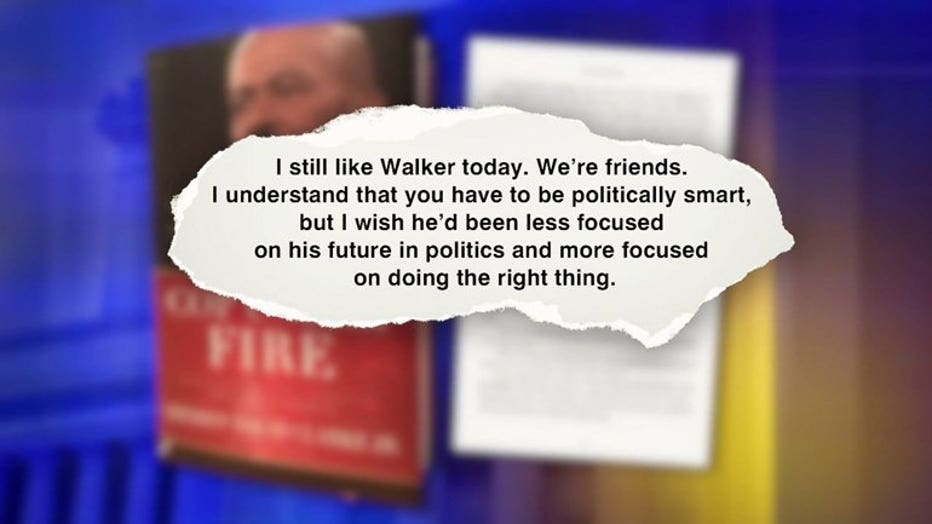 Clarke also revealed that it wasn't his own idea to run for re-election as a Democrat. He says the request came from an aide to former Wisconsin Gov. Scott McCallum, who appointed Clarke to his current position in 2002.

"This is a Democratic county," Clarke says the unnamed aide told him. "You can't get elected as a Republican here."

The sheriff, who says he initially protested, ultimately agreed and has won reelection four times as a Democrat. He writes that he now won't "voluntarily" stop running as a Democrat because "I'm not letting (the party) get away with this political genocide of black people."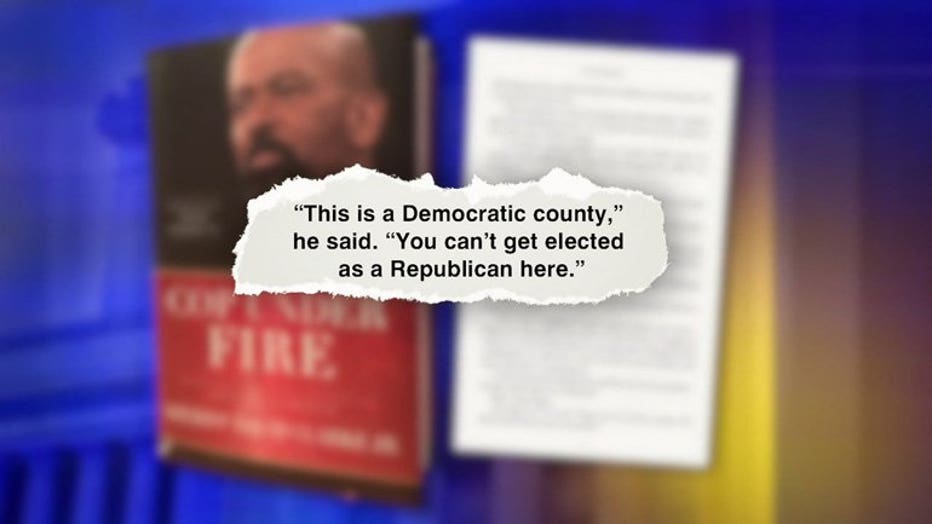 Throughout the book, Clarke slams the Black Lives Matter movement -- which he calls Black LIES Matter -- as a group interested in terrorism and anarchy. The movement has frequently come under Clarke's scrutiny in recent years.

Clarke defends his own record as county sheriff, noting the controversial changes he made to some inmates' food intake (serving them Nutraloaf) and a life-values program he created. He labels Milwaukee County Executive Chris Abele as "Milwaukee County Executive trust fund baby" and questions whether Milwaukee Mayor Tom Barrett has either seen a Dirty Harry movie or read the U.S. Constitution.

The sheriff advocates for government officials to legalize guns on college campuses and in courthouses, where weapons are currently prohibited in Wisconsin.

He writes that a new federal agency should be created to investigate domestic terrorism because the FBI is doing an ineffective job. And he criticizes the Transportation Security Agency, or TSA, for using backward-looking security techniques instead of preparing for new and unique threats.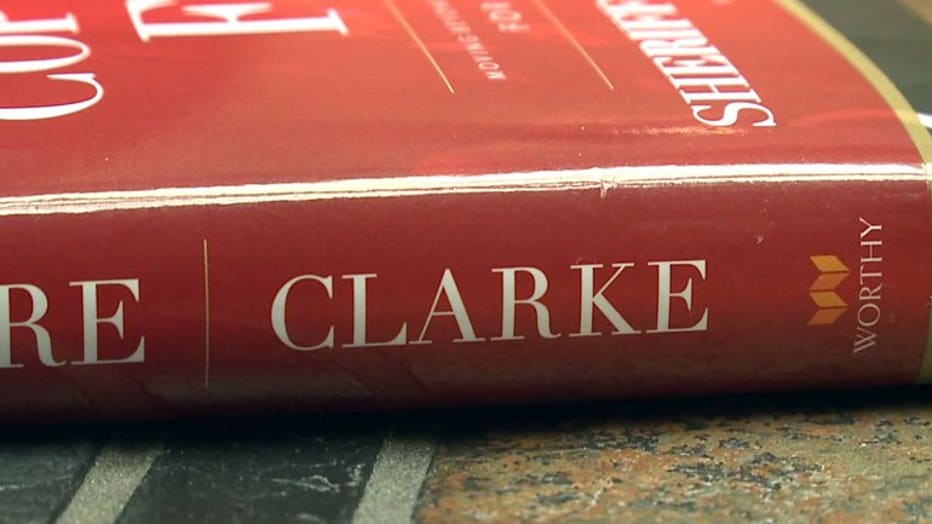 "Cop Under Fire," authored by Sheriff David Clarke