Cooking up big plans: Three new restaurants planned for Wauwatosa's Mayfair Collection
WAUWATOSA -- Hospitality Democracy LLC is cooking up big plans for Wauwatosa's newest and flourishing shopping and lifestyle center.

Known for its already hearty ledger of dining spots throughout the city of Milwaukee, the restaurant company will open three restaurants at The Mayfair Collection late this summer and fall. The new dining spots, which will occupy a 6,280-square-foot, free-standing building in the middle of the shopping center, are Holey Moley Coffee & Doughnuts, AJ Bombers and Smoke Shack — all concepts tried, tested and eaten up by Milwaukee-area diners.
The three restaurants will be exact replicas of the already existing locations, said Hospitality Democracy president Joe Sorge. Diners can expect the Wauwatosa spots to have the same look, feel, sound and basic menus as the original locations in Milwaukee.
Click here for more on this story via the Milwaukee Business Journal.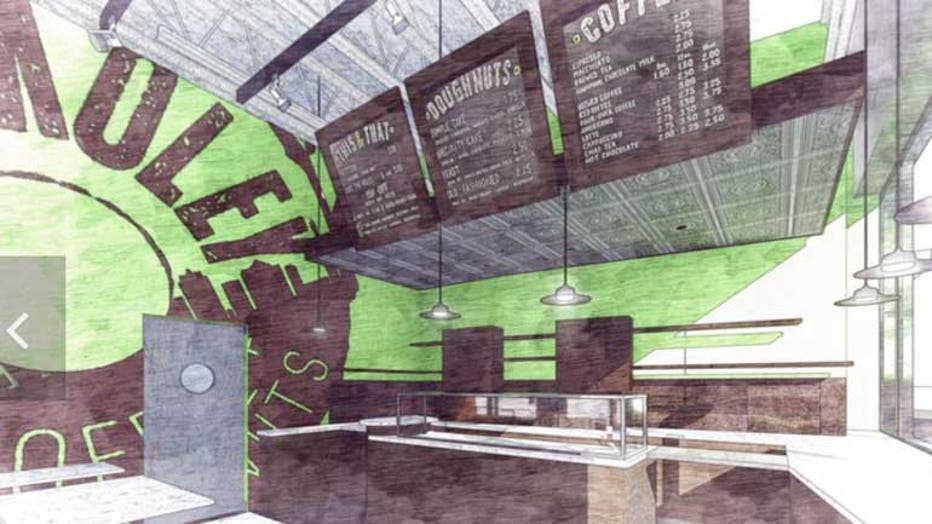 Holey Moley Coffee & Doughnuts (Courtesy of Hospitality Democracy)