Convicted heroin dealer speaks out about deaths


GREEN BAY (WITI) -- They made an example out of him.  Now, a Grafton man serving 25 years in prison wonders if that example is making any difference. Benjamin Stibbe is seven years into his sentence for the deaths of four people who overdosed on drugs he supplied. He says he never meant for anyone to die. So why didn't he stop dealing drugs after the first death? Or the second? Or the third?

Stibbe opened up about that and more in an exclusive, one-on-one interview with the FOX6 Investigators, inside the Green Bay Correctional Center.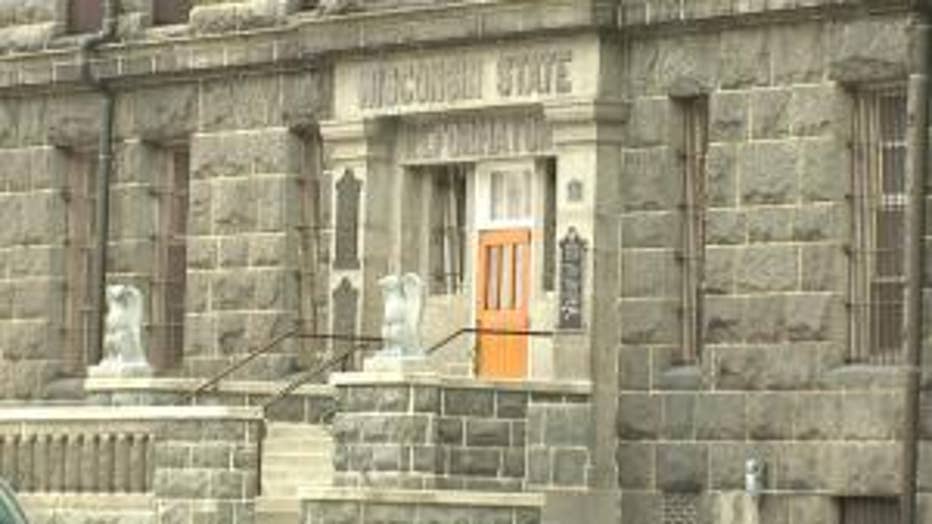 He says the first few months behind bars were nearly unbearable.

"Pretty much just laid on the floor in the holding cell puking and defecating on myself, couldn't control it," said Stibbe.

But it was more than just withdrawals.  It was the realization that four people were dead and he was responsible.

"I didn't understand that, you know, you are helping people die," Stibbe said.

Before Benjamin Stibbe was heroin addict, he was just a kid from Grafton.  A middle class suburb with great schools and little crime.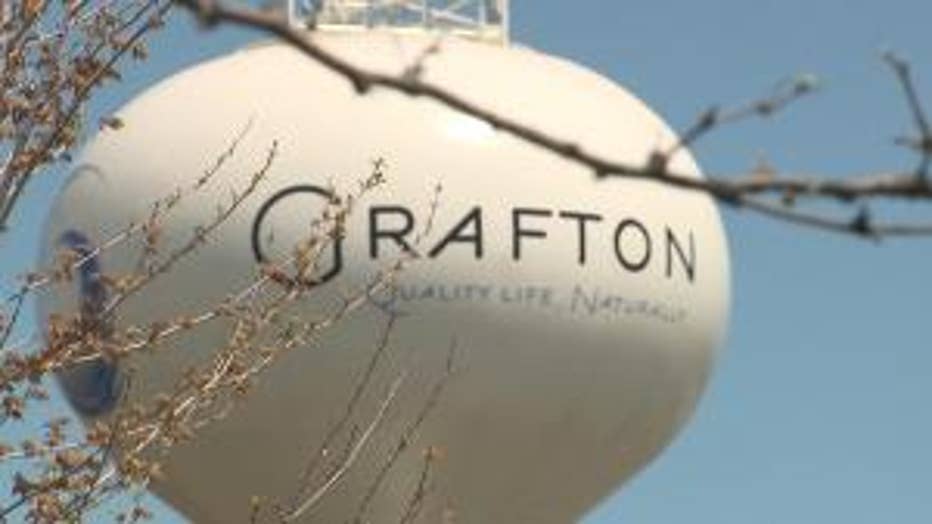 But he was raised in a troubled home where alcohol and drugs were frequently present.  He started smoking pot at the age of 11.  By age 16, he'd graduated to heroin.

"It was my identity," Stibbe said.

By the time he was 19, Stibbe was snorting or injecting a gram of heroin everyday.  That's the equivalent of 17 ten-dollar bags, which calculates to more than $60,000 worth of heroin a year.

"It was like medicine to me. There was something wrong with me and this is what I have to do to survive," Stibbe said.

And that's how Stibbe became Ozaukee County's one-man heroin pipeline.

Stibbe knew where to find heroin in Milwaukee and -- unlike many of his friends -- he wasn't afraid to get it.

"I guess I was crazy enough to go walking around those neighborhoods," Stibbe said.

"He was familiar with some of the bigger suppliers. They didn't trust outside people, so they like to stay with someone they knew, someone they trusted," said Jeff Taylor, a Captain with the Ozaukee County Sheriff's office who was a detective on the Stibbe case in 2005.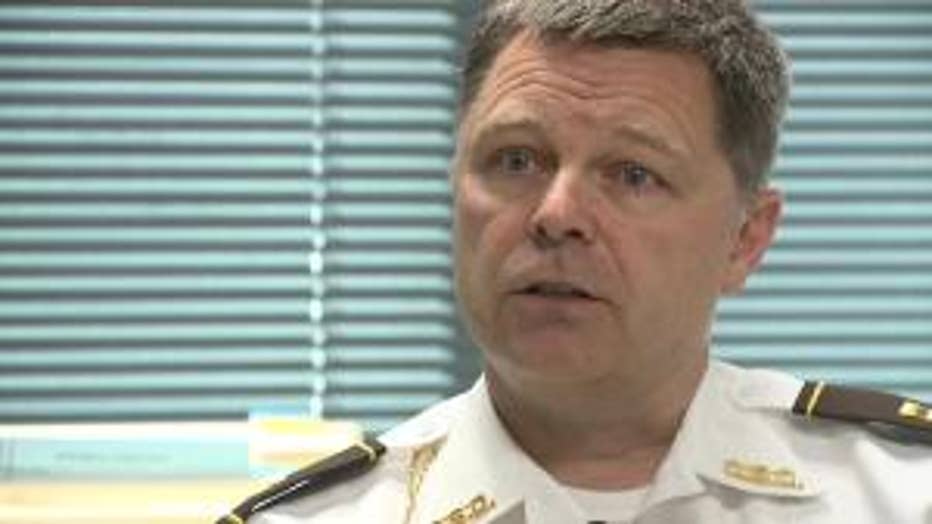 Stibbe was the middle-man, Taylor said, but he didn't get paid in cash.  He got paid in heroin.

"He was not in it for profit," Taylor said. "He was in it because he was an addict. He was a bad addict who needed heroin daily."

His addiction turned into something much darker on December 12th, 2002.  Stibbe had gone on a heroin run for a family friend named Lynn Smaxwill.

Smaxwill, 43, reportedly shot up with Stibbe, whom she allowed to sleep on her couch.

The next morning Smaxwill was dead.

"And, uh, I didn`t know what to do," Stibbe said.  "You know, what do you do? I mean, I didn't know what to do."

What he did was clean up the crime scene before calling for help.

"I was thinking, 'The police are about to show up so let me get rid of these needles,'" Stibbe recalls.

It should have been a life-changing moment.  Instead, Stibbe kept dealing heroin.  And in 2005, more people started to die.

21-year-old Matt Kobiske, 47-year-old James Helm, and 17-year-old Angela Raettig all died of heroin-related drug overdoses in a span of 45 days.

And in every case, Ben Stibbe's name kept coming up.

But even as bodies were piling up, Stibbe admits he never considered stopping.

"No," he said.  "I was a horrible person. I was a drug addict. I was a loser. I was all those things. No, it didn't."

Police knew Stibbe was the common thread.  But they needed more.

"We needed to actually put drugs in his hand to get a solid case against him," Taylor said.

The day after Angela Raettig died, Caitlin Schuette called Stibbe to ask if he would take her and a friend to get more heroin.  Schuette had asked for Stibbe's help buying drugs before.  Only this time, she did it as part of an undercover police sting.

The set up worked.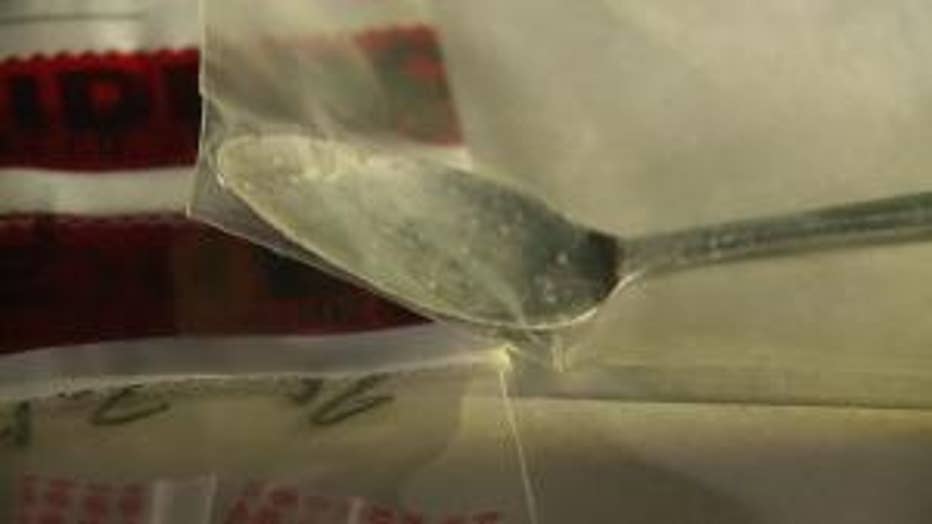 Stibbe ordered six $20 dollar bags of heroin and police witnessed the whole transaction.

He was arrested, and eventually charged with four counts of first degree reckless homicide.

At his sentencing for the death of Angela Raettig, Stibbe apologized to her family.

"I want to express my deepest regrets," Stibbe said, a tear falling from his right eye.

"Are the tears because he is remorseful? I'm not sure about that," said Debbie Kobiske, whose son, Matt, died after doing heroin with Stibbe in 2005.  She was in the courtroom for every hearing.  Seven years later, she's still not sure if his tears are genuine.

"I grew up in one of the best places in the world and I brought hell to it. You know?" Stibbe said, his voice cracking and tears welling up in his eyes.

"I think he feels bad," Kobiske said.  "But is it he feels bad because he got caught?"

"It seems like he still is not telling the truth," said Ann Smaxwill, sister of Lynn Smaxwill, who overdosed on heroin purchased by Stibbe in 2002.

Ann watched the entire interview with Stibbe, including his recounting of the night her sister died.

"It's like still trying to close a chapter, I mean the final chapter in a book.  And you never get the right ans.. the true answers," Smaxwill said.  "So, it's hard."

Ann has turned her energy toward prevention of drug abuse.

"There's a lot of children that are at risk out there," Smaxwill said.

She serves on the board for Starting Point of Ozaukee, which aims its drug prevention message at children of all ages and their parents.  Some of the children they target are as young as Stibbe was when he first started smoking pot.

Stibbe is interested in drug prevention as well.

"I haven't always been a convict. You know, I was a kid and I don`t want them to end up like me," Stibbe said.

The former heroin addict is now part of a Green Bay prison program that allows inmates to speak to at risk youth.

"If you are on heroin and you are smoking crack you are dead," Stibbe said. "You are not alive. I am not alive. I live in prison.  That's not life. You know, I am dead, in a way."

"You are not dead," Kobiske counters.  "My son is dead.  I will never see him again."

Debbie Kobiske has a hard time finding sympathy for the man who supplied her son with heroin that killed him.  But she knows he's not the only one to blame.

"It was Matt's decision to do drugs," she said.  "And you can blame somebody else for your actions, but ultimately you have to take responsibility."

Stibbe says kids have a choice.  And that choice could be the difference between life and death.

"I don't have friends left. They are dead. They died. Not just in this case, but since, you know?  Every year I find out about another one who killed himself or finally overdosed or crashed his car.  And the ones who have survived -- they survived because they cut ties with me and people like me and they got away," Stibbe said.

Stibbe was the first person ever charged with homicide in Ozaukee County under a law that allows drug dealers to be held accountable for overdose deaths.  After his arrest, police say there was a temporary drop in heroin activity.  But not for long.

Today, heroin use is surging.  Heroin-related burglaries and robberies in Ozaukee County are increasing.  And since 2007, at least four more people in Ozaukee County have been charged with overdose related homicides.

In fact, just Wednesday, May 22nd, the Ozaukee County Sheriff's Office announced they arrested a Wauwatosa man in connection with a fatal heroin overdose in Fredonia.  30-year-old Mack Scott was arrested after a multi-jurisdictional drug task force served a search warrant for reckless homicide.

Stibbe has 18 years years left on a 25-year sentence.  He turned 31 on May 13th, meaning - if he serves his full sentence -- he will not be released until he is 49.