Contact 6 test: Which photo printing app provides the most pop for your dollar?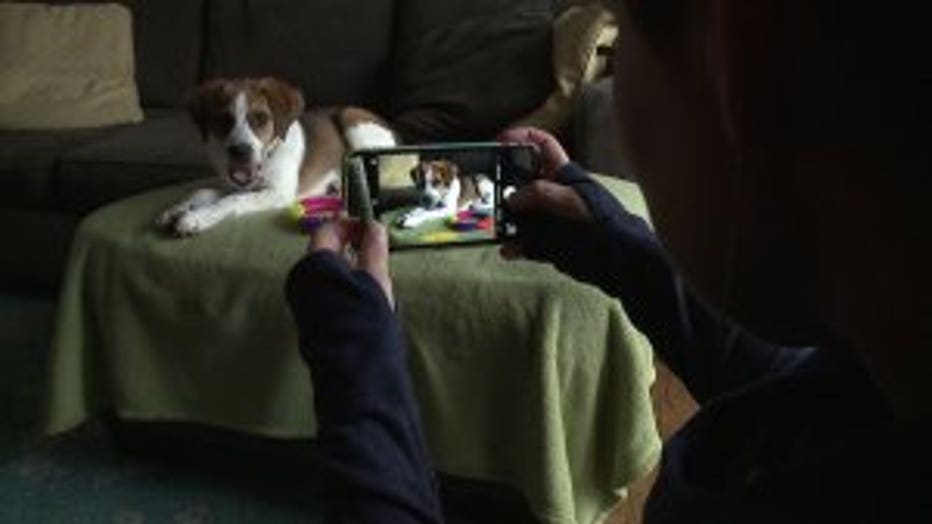 WHITEFISH BAY — Remember when you took your film to a store and waited for your pictures to develop? Most of us just do it all on our phones. But which smart phone app gives you the most bang for your buck when it comes to photo printing? Contact 6 takes a closer look.

These days, the camera in the hands of photographer Terri Hart-Ellis is pointed in the direction of her new puppy.

"Mykonos, Myko, we call him, and he's been with us about three weeks. That is what most of my camera roll is right now," Hart-Ellis said.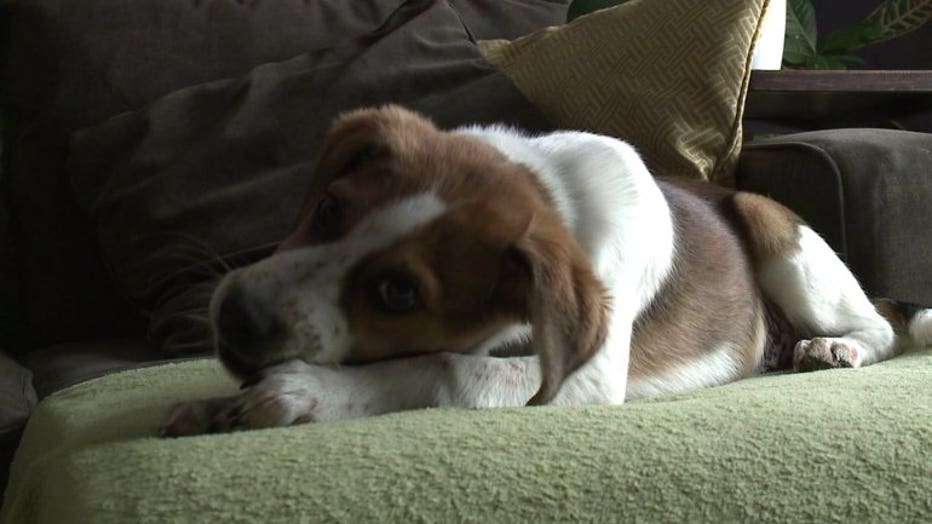 So Contact 6 asked Hart-Ellis if we could use her photo collection to test five photo printing apps. The include:


We placed the same order with all five apps -- for one 8x10, one 5x7 and two 4x6 images.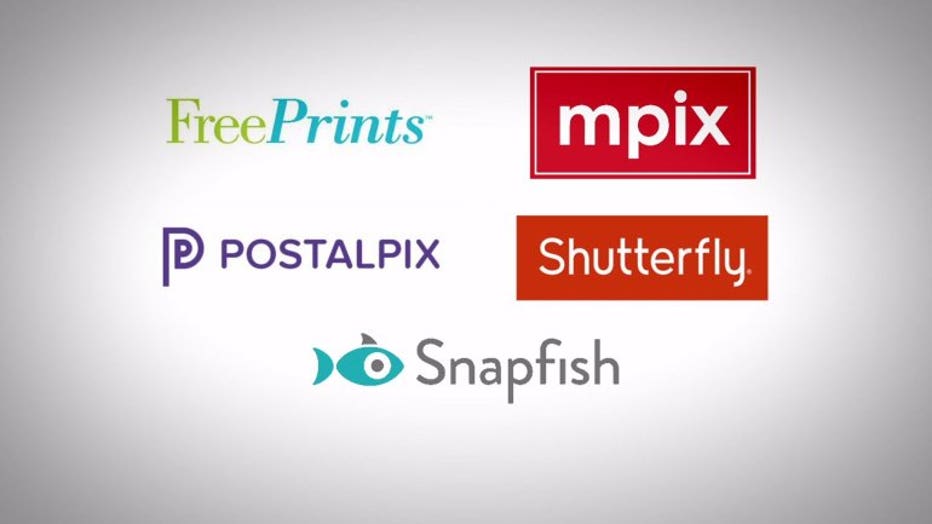 We started the comparison by checking the different apps' ease of use. We had no issues using Shutterfly, Postalpix or Freeprints. Hart-Ellis find the layouts easy to understand -- and we placed our orders within a few minutes.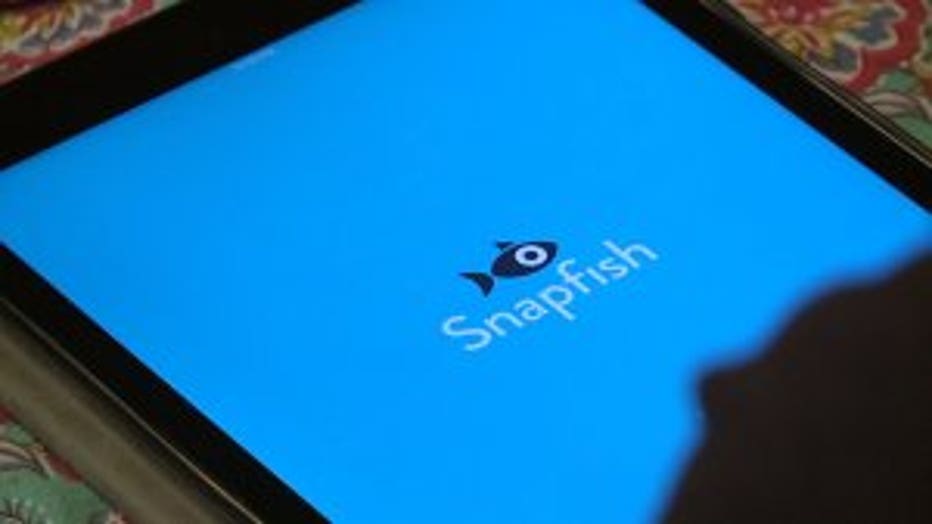 With Snapfish, we had some trouble reeling in our order. Despite a few tries, the app would not upload our photos. When we tried again the next day, the app worked just fine.

Hart-Ellis also had problems using Mpix on her iPad. The app worked better on her phone, but again would not upload her pictures.

"I'm surprised a smallish jpg is taking this long," Hart-Ellis said.

We tried again later -- and the order went through.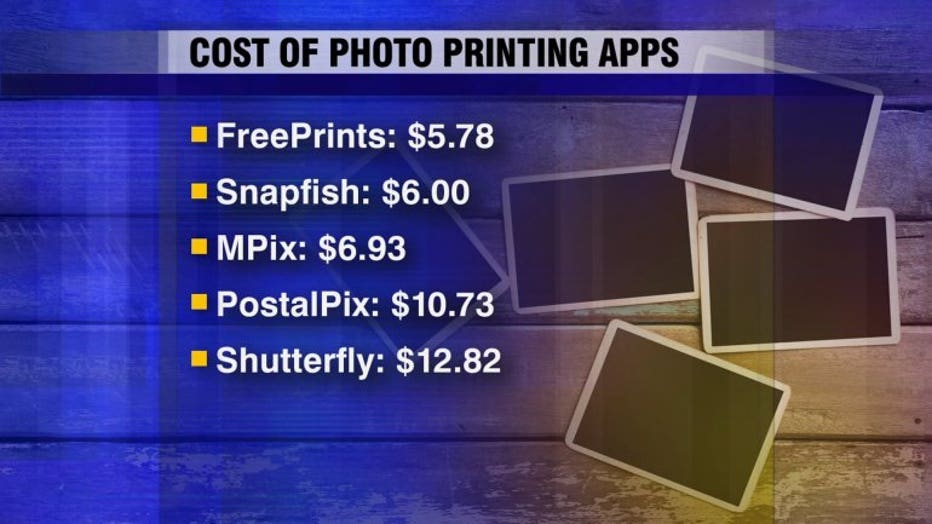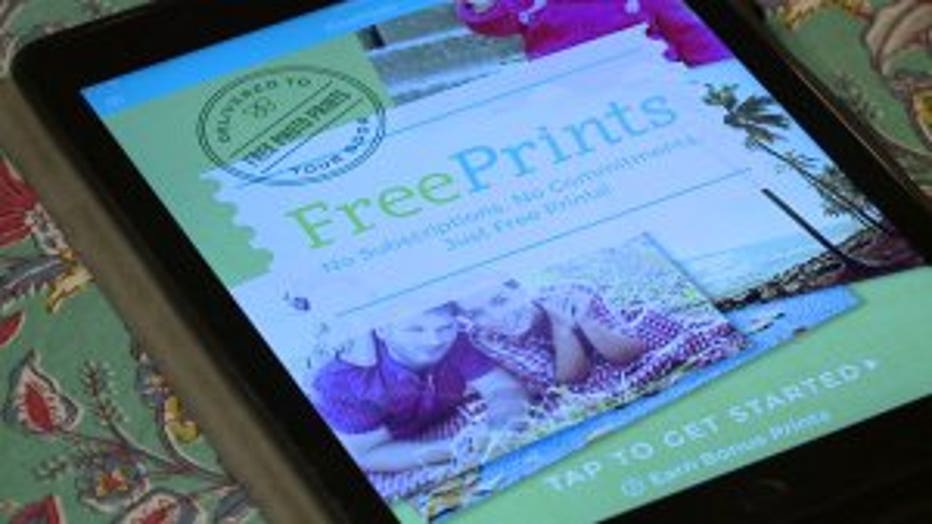 Comparing cost, Freeprints is the least expensive at less than $6. Shutterfly is the most expensive at more than $12. We intentionally avoided any promo codes -- and there were many.

Freeprints is the exception -- saying it does not do promotions -- focusing instead on everyday low prices.

Our prints started to arrive within three days. Postalpix and Snapfish tied for fastest delivery. Mpix and Shutterfly arrived in seven days. Freeprints took the longest -- arriving in eight days.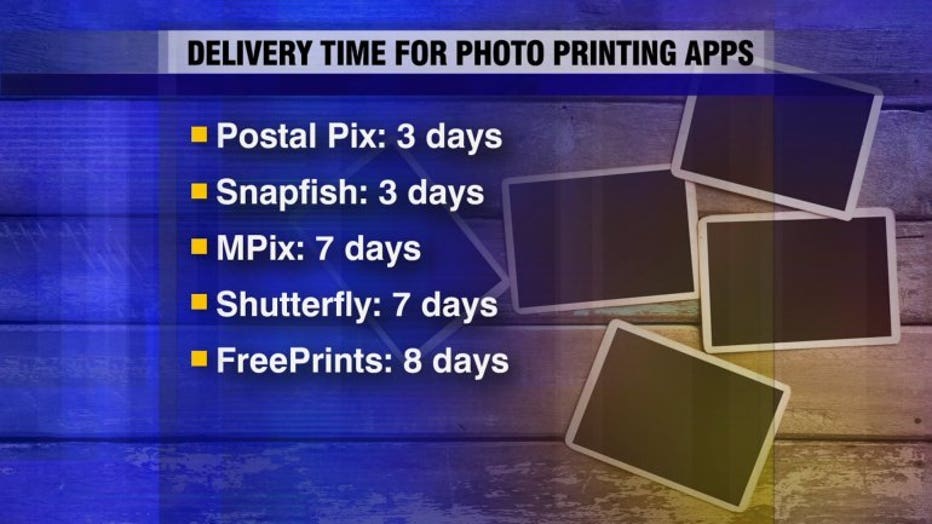 We noticed small differences between the prints almost immediately.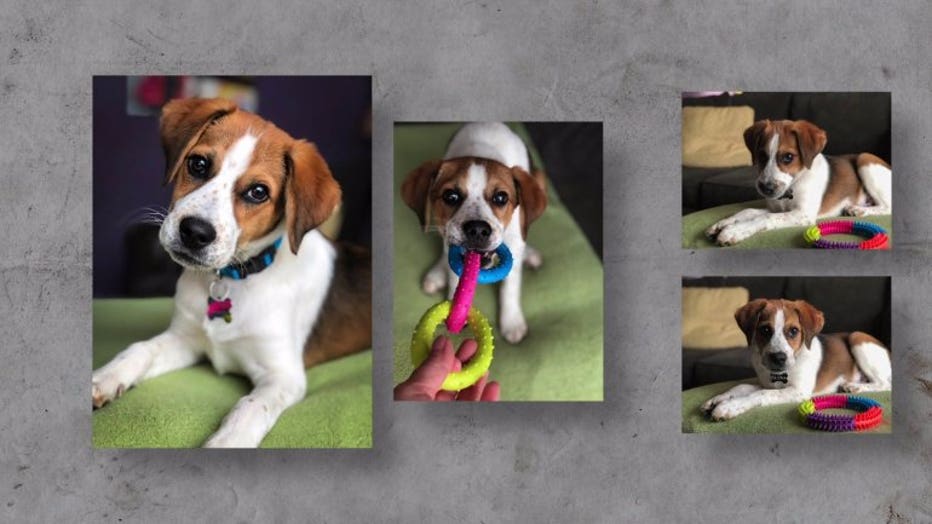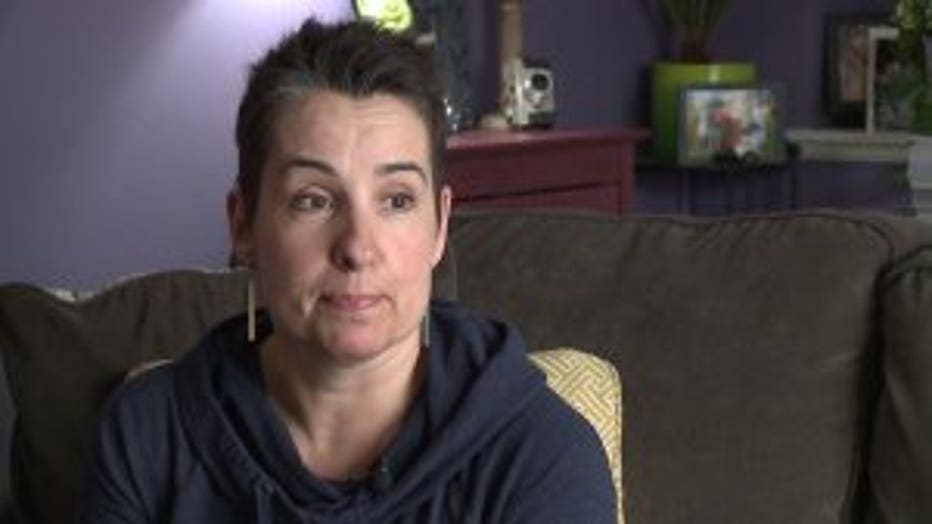 "I definitely see more contrast and clarity in that print," Hart-Ellis said.

The differences are most evident in the 8x10 pictures -- particularly when it comes to color. You can see the backgrounds of the pictures from Shutterfly, Snapfish and Freeprints are lighter and their colors brighter than the pictures from Postalpix and Mpix.

Hart-Ellis said her least favorite app was Freeprints -- pointing the quality of paper and slight differences in color.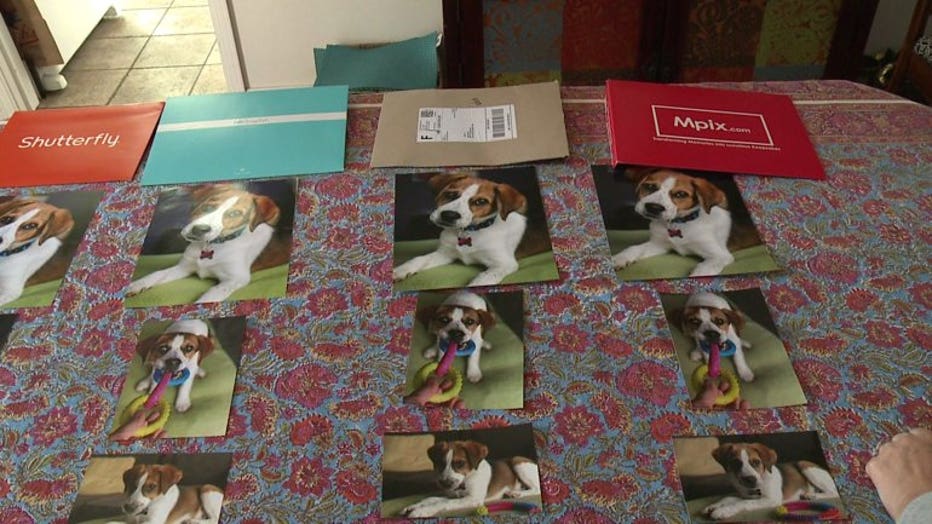 The CEO of Freeprints tells Contact 6 that a complaint about quality is rare -- and their printing equipment is top-notch.

"I'm not surprised that the print quality is a little bit different. But I am surprised that someone would consider it anything less than their favorite," said Roger Bloxberg of Freeprints.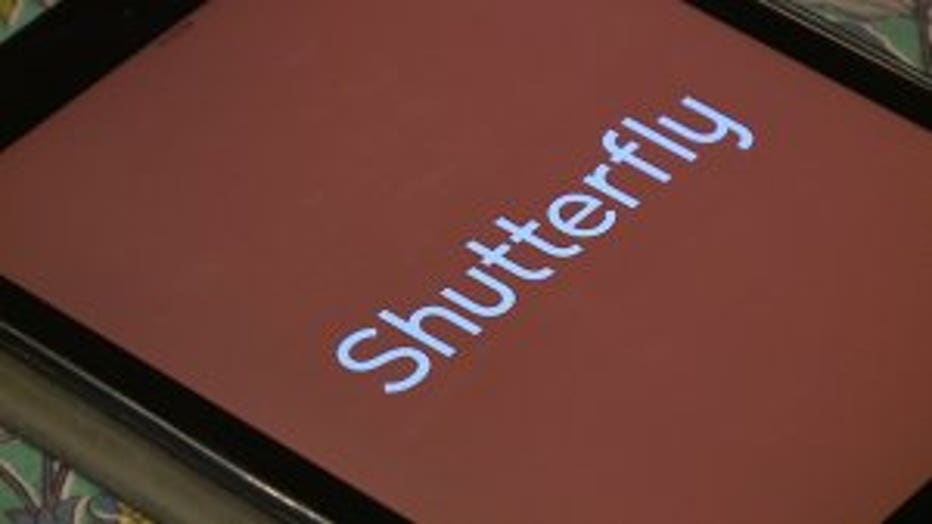 So which app would Hart-Ellis use again?

"Rising to the top is Shutterfly, based on color and based on contrast," Hart-Ellis said.

Judging quality between pictures is a matter of opinion. Hart-Ellis said for her, how her prints turned out was more important than the cost or how long the pictures took to arrive.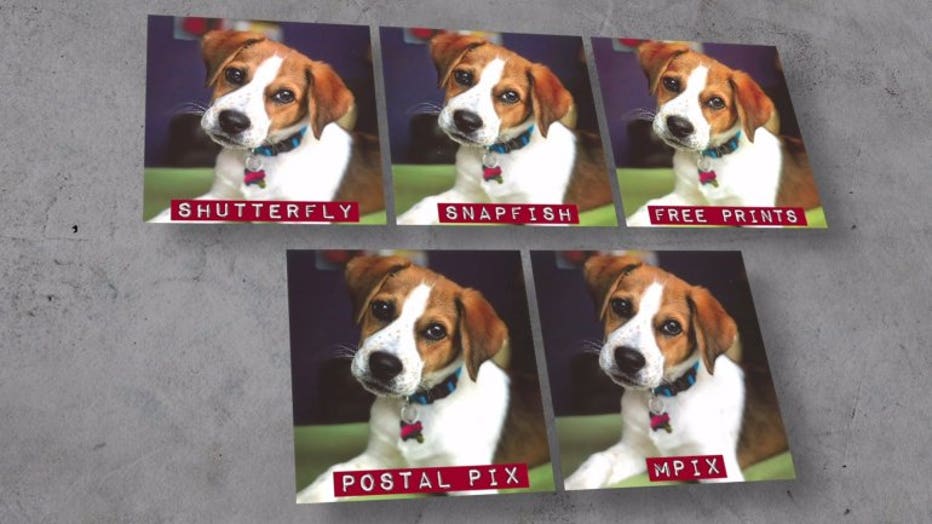 Contact 6 reached out to all give app companies for comment on this story, but only two responded. Read the complete statement by Mpix below:

"The Miller`s family of photo labs (Miller`s Professional Imaging, MpixPro and Mpix) is the largest professional lab organization in the United States and has proudly served professional and amateur photographers since 1968. We exclusively print on professional grade papers and employ a highly-experienced team that individually color corrects every image that comes through our doors. Our culture is built upon a commitment to quality and we hold ourselves to an extremely high standard. Many of the prints we reject for minimal defections would be completely undetected to the untrained eye. We routinely perform printing tests with our competitors and the difference in quality significantly favors our finished product. In addition to our internal tests, we survey every customer that places an Mpix order. With 37,000+ reviews collected over the last two and a half years, we have received over 33,000 5-star ratings for our print quality. We highly value the opinions of our customers and regularly monitor their feedback to find areas where we can seek improvement."