Construction milestone: First concrete slab poured at new Bucks arena site


MILWAUKEE -- The first concrete slab was poured at the Wisconsin Entertainment & Sports Center -- the entertainment district adjacent to the new Milwaukee Bucks arena in downtown Milwaukee on Thursday, December 29th.

"It's always a good check-in point for all of our guys, and a lot of our guys, we all take pride in these milestones like this, and it's something to hang their hat on," said Corey Waclawski, project manager for Mortenson.

Thursday was the first day concrete was being poured on metal decking -- making up the concourse level of the new Milwaukee Bucks arena.

"On the main concourse where people are going to be walking on, this is the first placement of many places -- about 80 total placements in the building," said Waclawski.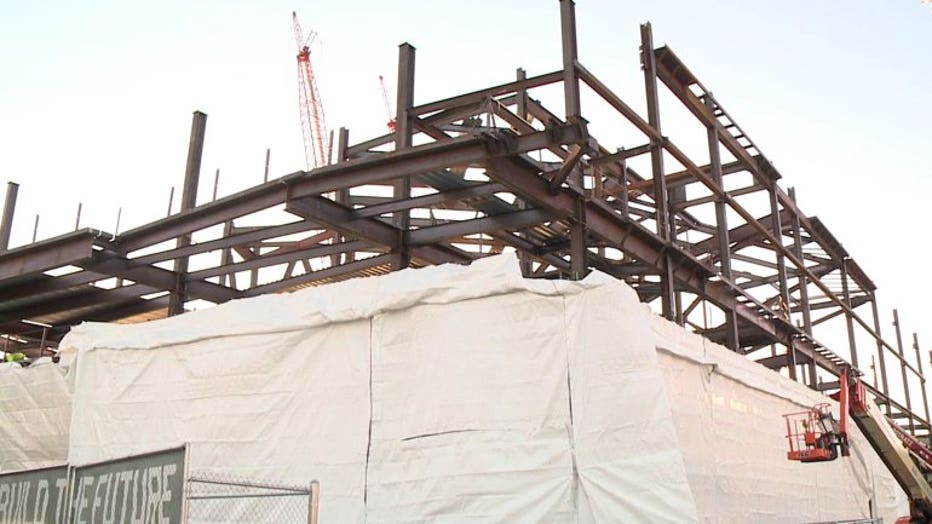 It's a day construction crews looked forward to...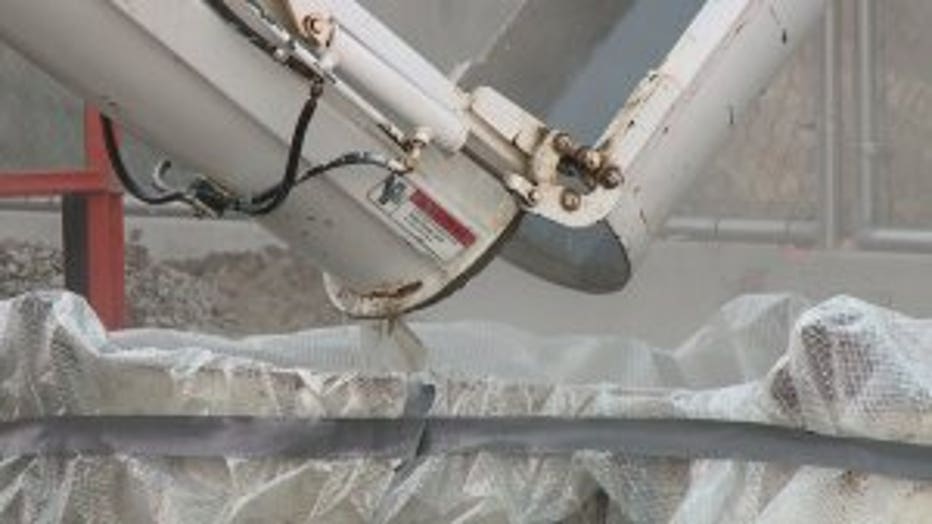 "Anytime you can start pouring inside metal decks is a good milestone," said Waclawski.

Work will stop if the temperatures dip below zero, but for now, different measures are being taken to make sure the concrete is properly laid in the freezing temps.

"There's different sorts of additives and different ingredients you can add to the mixtures to help them cure in cold weather. We also do temporary heat and everything will be covered up with blankets overnight," said Waclawski.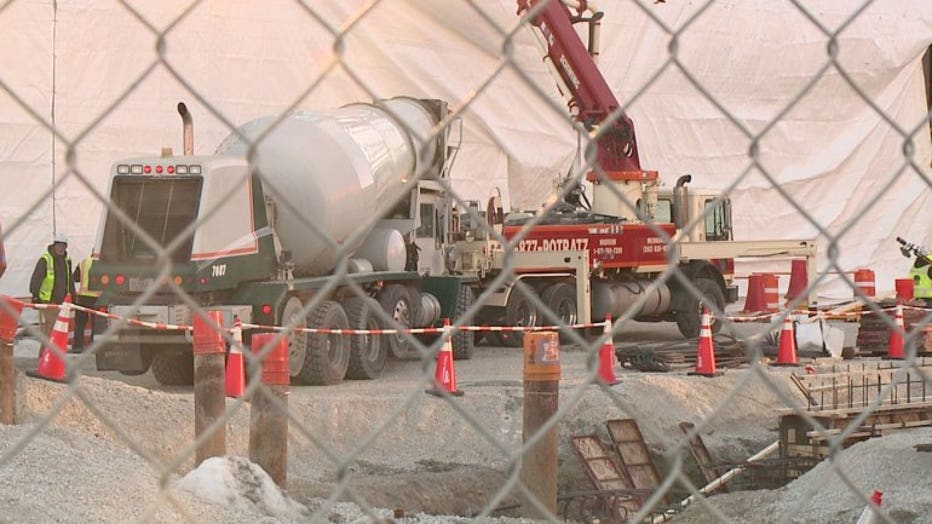 This work began on the northwest corner of the building --  as crews worked their way around to the north side.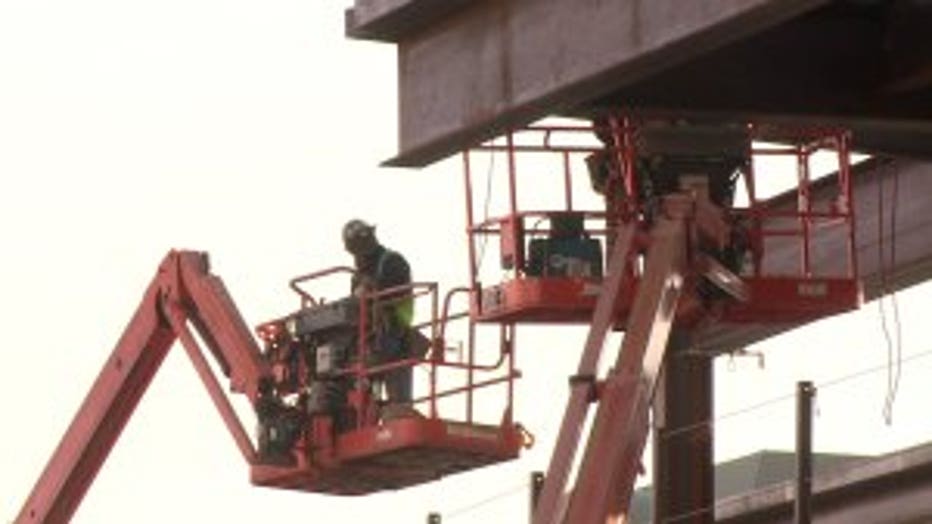 "And then back around to south as steel erection progresses," said Waclawski.

This work will continue and in the weeks ahead, more concrete will be poured.

"It's coming together really well. Steel erection is on schedule. We're looking really good right now," said Waclawski.

The next concrete pour and deck laying will be on January 9th.

The new arena will be completed for the 2018-19 NBA season.