Congressman Sensenbrenner apologizes after saying green card holders should be denied re-entry into U.S.


MILWAUKEE -- U.S. Rep. Jim Sensenbrenner apologized Sunday, January 29th after saying that green card holders from seven majority-Muslim countries should be prohibited from re-entering the U.S. under President Donald Trump's newly announced immigration policy.

"I do not believe it is right to ban green card holders from entering the United States absent evidence of a threat, regardless of where they are from," Sensenbrenner said in a statement emailed to FOX6 News before the congressman held a town hall in Menomonee Falls. "I misspoke and I apologize for the confusion."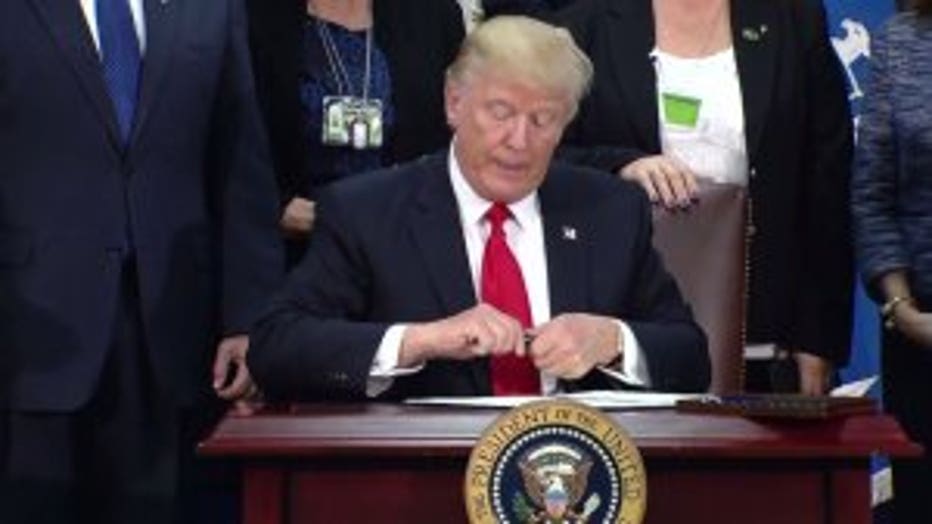 After a town hall meeting on Saturday, a medical student named Joe Lalli asked Sensenbrenner for his position on the executive order Mr. Trump issued Friday. Lalli recorded his interaction with Sensenbrenner and posted the audio online.

"People who have been here for years, who have green cards, who were on vacation when this was announced and they`re stuck there -- that`s OK with you? You think that`s right? You think that`s a good policy?" asked Lalli, who opposes the executive order.

"That is legal. But you can`t --" Sensenbrenner said.

"That`s not what I asked," Lalli said.

"OK, well I`ll say, yeah it is right. People who have green cards, they're subject to the same terms of entry as other aliens into the United States," Sensenbrenner said.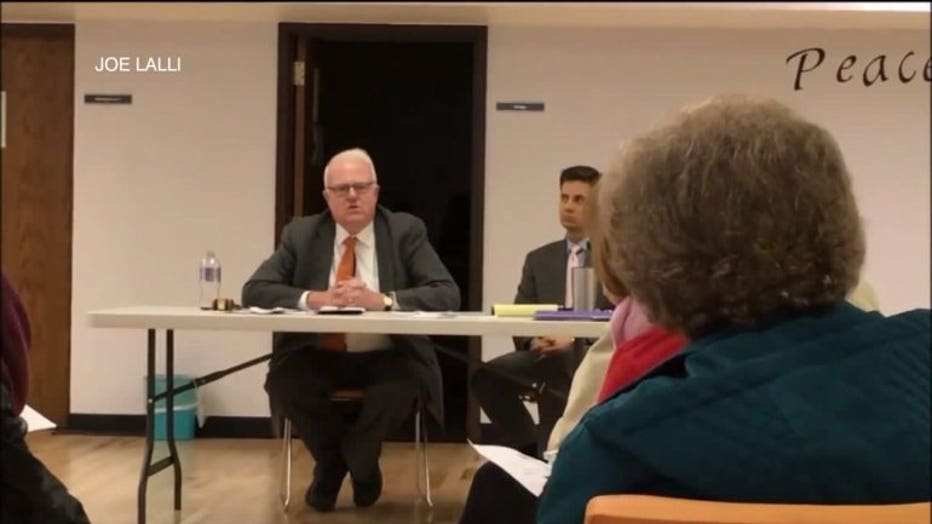 Congressman Jim Sensenbrenner


Department of Homeland Security officials said late Sunday that lawful permanent residents, such as green card holders, would be allowed to re-enter to U.S.

Lalli said Sunday that he was glad Sensenbrenner had "a change of heart."

Mr. Trump's opponents have been pushing back against his executive order since he signed it Friday, barring entry to the U.S. from Iran, Iraq, Syria, Sudan, Libya, Yemen and Somalia for the next 90 days. Part of the ban was halted by a judge in a federal court in New York on Saturday.

Sensenbrenner agrees with President Trump's executive order "so the government can ensure we have sufficient screening policies in place," he said in a statement emailed Sunday by an aide.

A crowd of people showed up at the congressman's town hall in Menomonee Falls, many concerned with the new U.S. immigration policy.

"Go ahead and do what you said you were going to do, but then expect we're going to speak up on our position," said Rose Clancy of Menomonee Falls.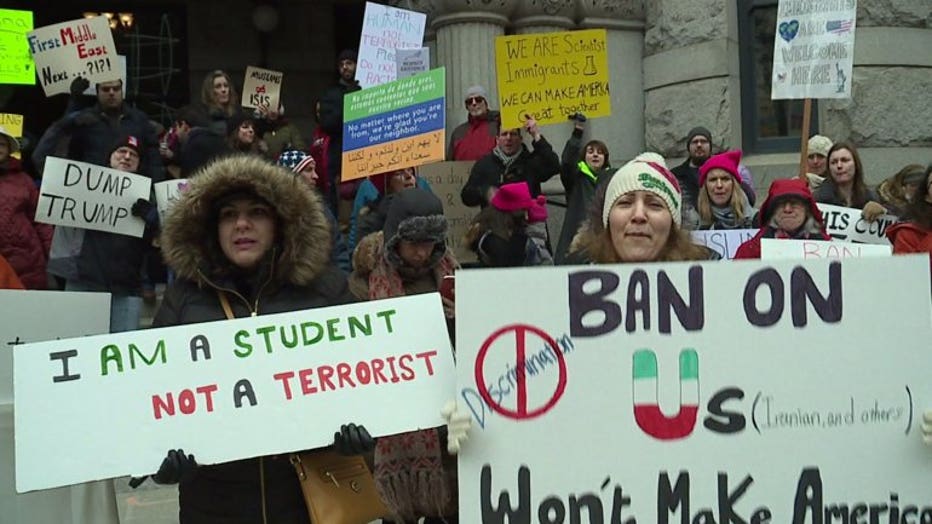 Protests over President Donald Trump's executive order on immigration


House Speaker Paul Ryan, who criticized Mr. Trump for proposing a religious ban in December 2015, said Sunday through a House aide that he supported the president.

"To suggest that is a blanket policy on Muslims or Muslim-majority nations is false," the aide said. "Ultimately, this order is about increasing vetting for people coming to the United States from dangerous places."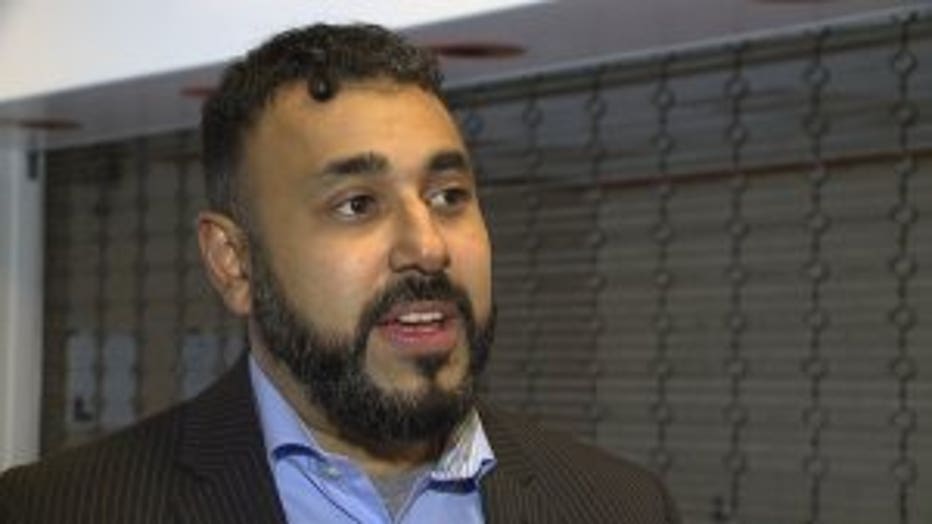 Ryan's statement aligned with Mr. Trump's comments Sunday, with the president saying his executive order "is not a Muslim ban, as the media is falsely reporting."

Meanwhile, Milwaukee-area Muslims organized an interfaith gathering in Humboldt Park on Sunday. Their message was one of peace and cooperation, but Rizwan Ahmad of the Ahmadiyya Muslim Community said he'd like more help from elected officials.

"One step at a time, we`ll get there. We`d love to see them as a Muslim ally, and support the Muslim community saying, we`re all citizens of this country and we need to come together instead of dividing everybody apart," Ahmad said.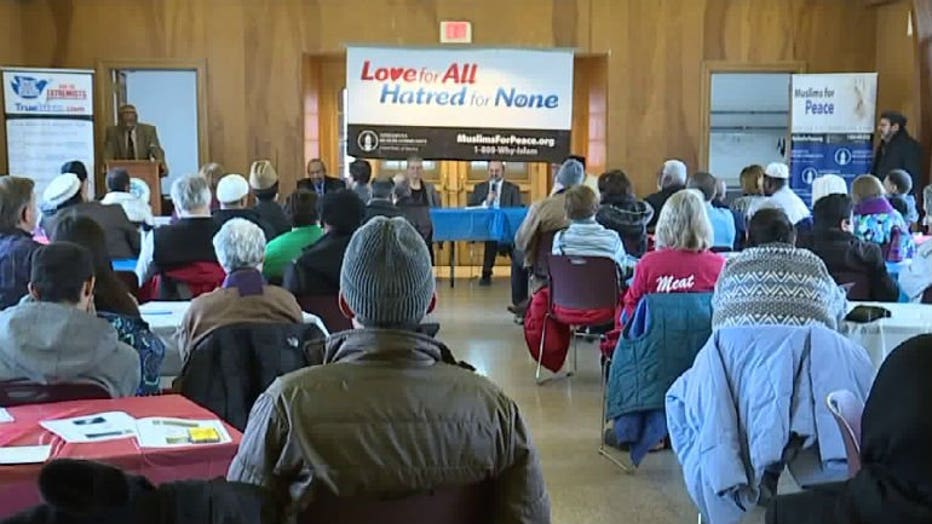 Ahmad said his friend, a permanent U.S. resident, had delayed a trip to see his family in Morocco because of the executive order. Even though Morocco is not one of the seven affected countries, Ahmad said his friend "didn't want to take any chances."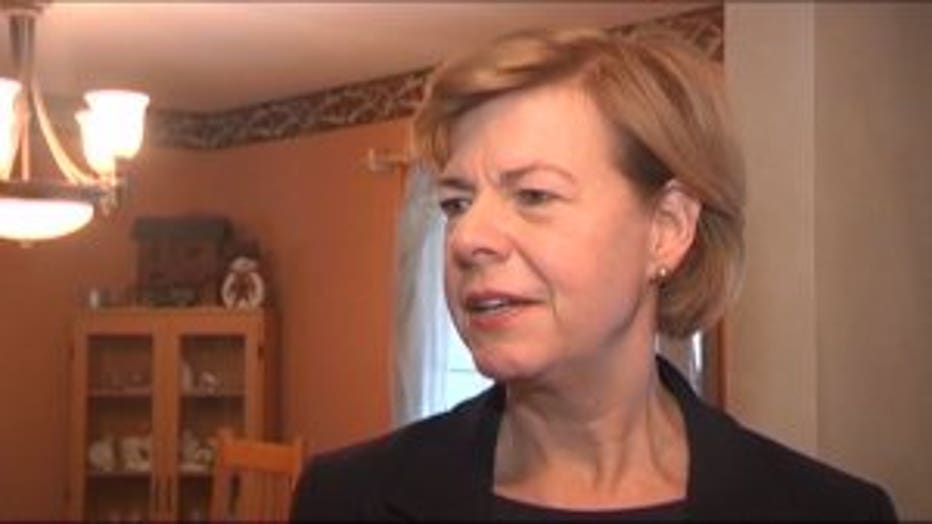 As the outcry grew, U.S. Sen. Tammy Baldwin stepped up her criticism over the weekend after initially saying she was "troubled" by the new immigration policy.

"We need extreme vetting of POTUS Exec Orders before he signs," Baldwin tweeted Sunday. "Travel ban will make ISIS stronger, weaken counterterrorism and cost lives."

Aides for U.S. Sen. Ron Johnson and U.S. Rep. Glenn Grothman, both Wisconsin Republicans, did not respond to emails seeking comment Sunday.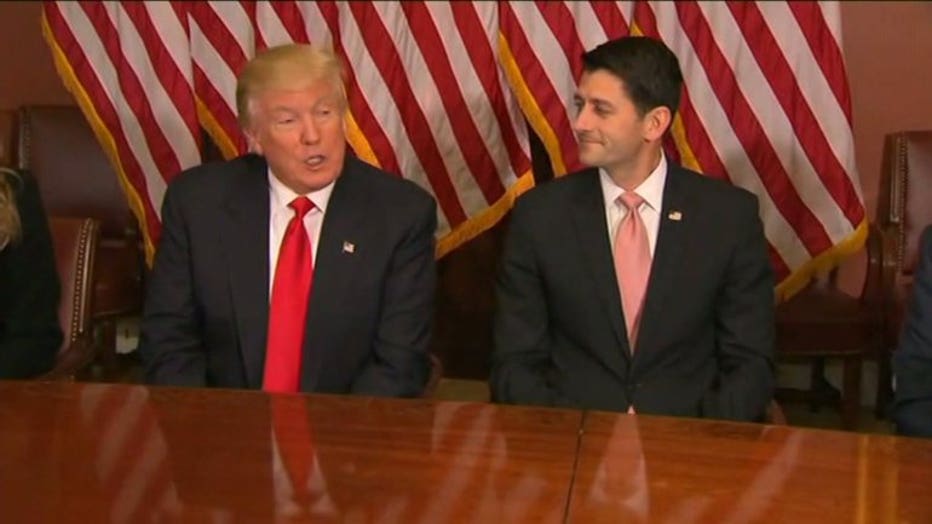 President Donald Trump, House Speaker Paul Ryan