Condo residents living above Bay View Fitness say noise from gym "is painful"


BAY VIEW (WITI) — Neighbors of a popular Bay View gym are fit to be tied.  They say noise coming from Bay View Fitness shakes their walls and keeps them up at night. Now, they are contemplating legal action.

Marcus Wong and his wife Grace don't get up in the morning to go to the gym. They get up because of the gym.

"You would hear a boom and then you would feel the floor shaking. The walls would shake," says Marcus Wong. "There are weight drops that are so jarring it hurts."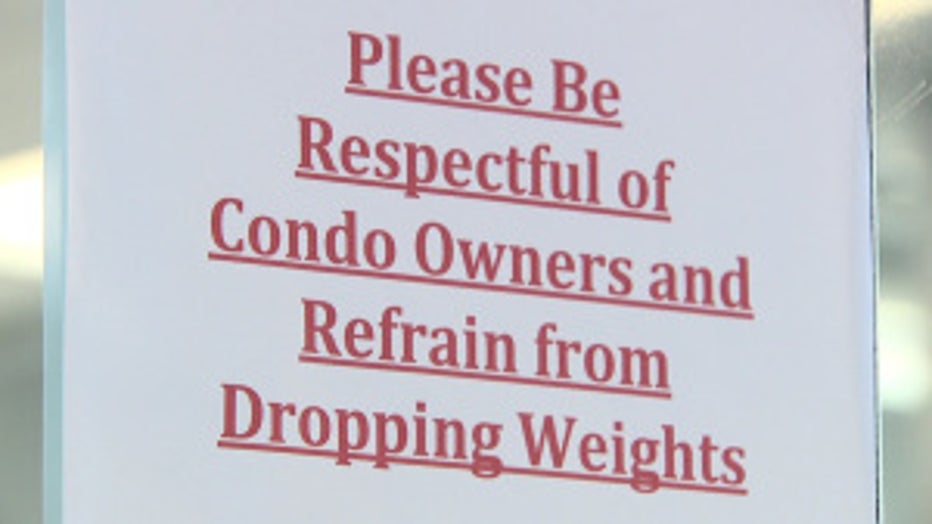 When they bought their condo in July 2013, they were excited about the up-and-coming Bay View neighborhood.

"We didn't think it was an issue because we understood it was a gym, you know?" Wong says.

But soon after moving in they say having a gym close by became more of an annoyance than a convenience.

"At this point I feel stressful because I cannot sleep at night. If I come home to take a nap I can't because of the noise," says Wong's wife, Grace.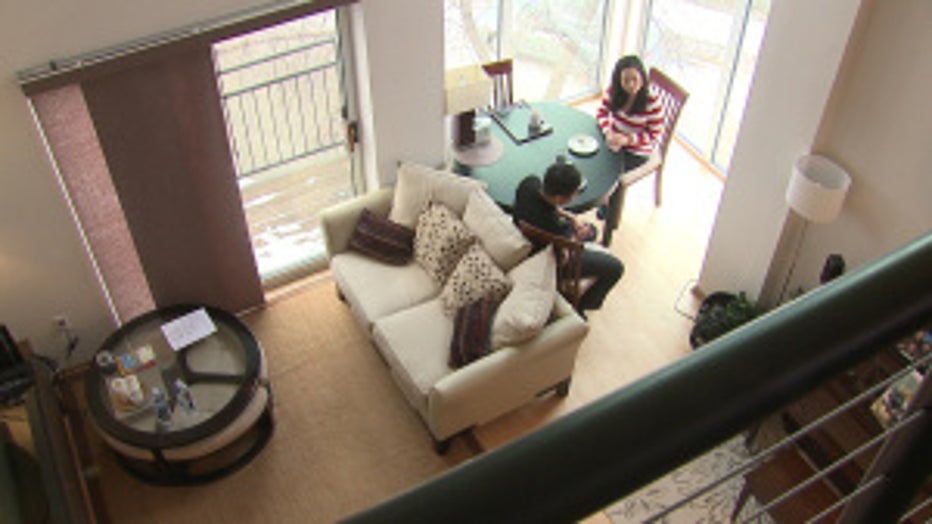 "It's like an earthquake," Wong says.

The Wongs have resorted to measuring the noise and keeping a log of every time they get woken up.

Most recently, they spent more than $3,000 in an attempt to soundproof their condo.

Wong says it didn't work.

Now, with the couples' first baby due any day, they're worried their newborn won't be able to sleep either.

The building, located at the corner of Becher Street and Kinnickinnick Street in Bay  View has 21 condos.  Since Bay View  Fitness turned into a 24-hour gym, the noise, residents say, has gotten worse.

Some condo owners who have moved out of state say they are now having trouble renting out their units.

"They would hear really large thumpings on a regular basis that would shake the entire unit," says condo owner Tasha Young. "They want to leave, and that's it."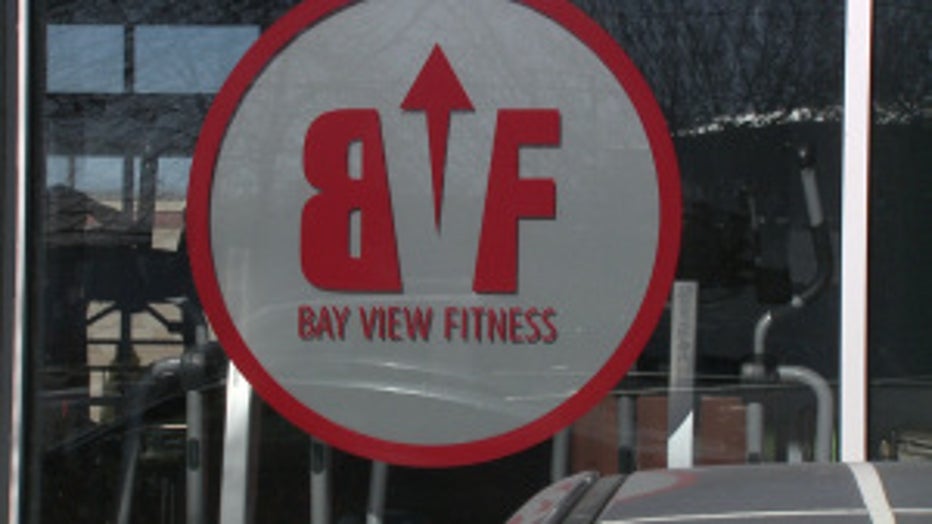 John Andrews owns and manages Bay View Fitness. He says the gym has already spent more than $25,000 trying to fix the the problem.

Andrews bought quieter treadmills and took the punching bags off the ceiling. He has installed special flooring, and posted signs telling gym members to be courteous of residents during late night and early morning hours. He says he's even kicked people out of his gym for breaking the rules.

"We can't have our neighbors furious with us and that is priority number one," Andrews says.

While the gym is not a CrossFit gym, and it does not host CrossFit classes, the gym does have a tire that members flip for exercise. Andrews says he's filled the tire with insulation, hoping to curb the vibrations when it hits the floor.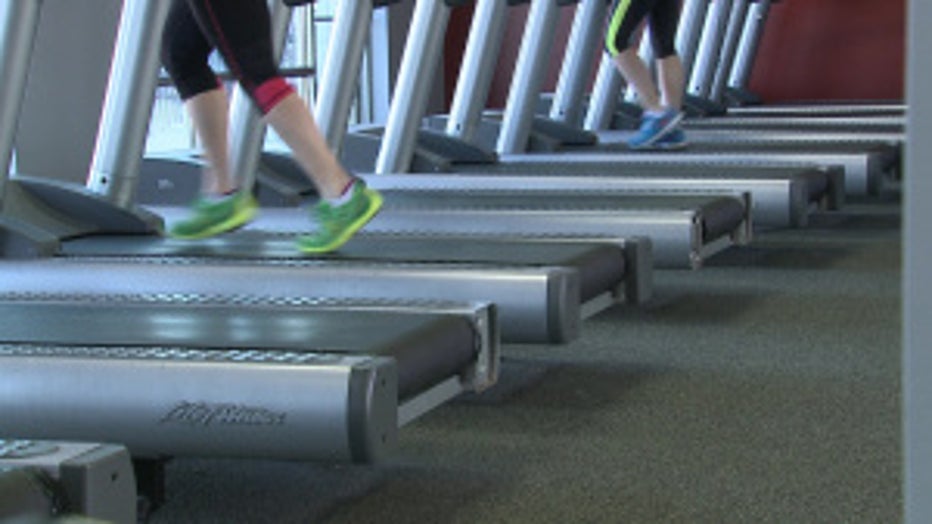 The building's developer, Peter Schwabe, says he sympathizes with the Wongs.

"I totally respect their frustration and concern," he says.

Schwabe, who also owns part of the gym, offered to help pay for alternative housing until the Wongs have their baby. He offered them $500 a month to rent a different apartment, but they refused, saying they wanted to live in their own home. Schwabe insists he and Andrews are doing everything they can to alleviate the noise issue. He says it only affects a few owners.

"We want to find a solution to this. We want to keep working with the condo owners," Schwabe says.

The Wongs say their patience is running out.

"We cannot talk because the only thing you feel is vibration and the noise," Grace Wong says.

Craig Schaefer, the lead acoustical engineer at Reidel & Associates specializes in sound.

"More often than not we're trying to retrofit spaces for people who have not thought about this and then all of a sudden -- 'oh I can hear that. I didn't know I was going to hear that,'" Schaefer says.

He says gym noise is like water.

"You wouldn't just seal up one crack in a tub that has four or five cracks and is leaking all over the place. Sound is a lot like water where it can get through a lot of cracks and crevices," Schaefer said.

So no matter how many mats the gym puts on the floor, and no matter how much insulation the Wongs add to their bedroom walls,  there may not be a simple -- or cheap -- solution.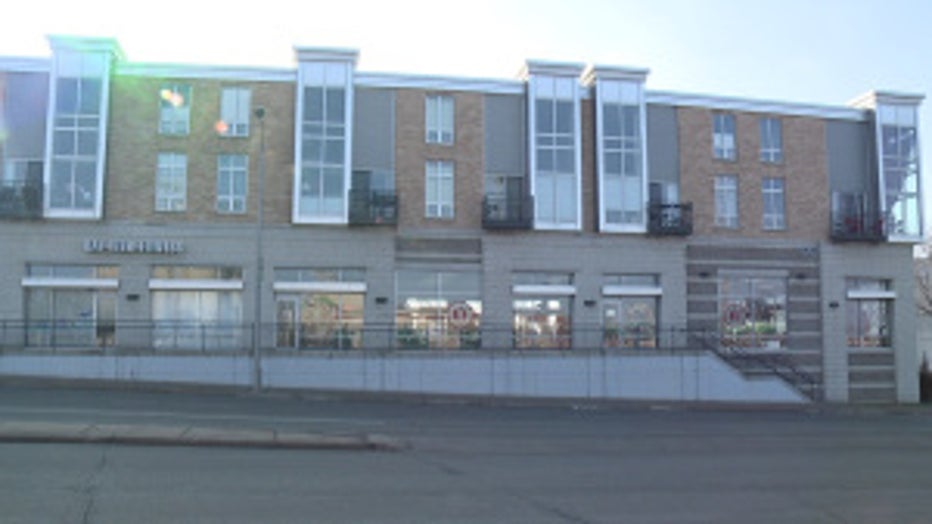 Bay View Fitness is located at 2121 S Kinnickinnic Ave. in Milwaukee.


"The fix is normally going out and tearing out a lot of materials," Schaefer says.

For now, the Wongs are hoping they won't be the ones who have to pay for it. And they warn, as developments like this become more common throughout Milwaukee, potential homeowners need to think hard about whether the home is a sound investment.

The Wongs have called and complained to the Department of Neighborhood Services and the police, but legal experts say the city's noise ordinance doesn't  apply in this situation because noise is measured from the property line, outside of the building.

Still, some of the condo owners say they are considering legal action.