Competency exam ordered for teen charged in Sheboygan Falls murder
SHEBOYGAN FALLS -- A judge has ordered a competency examination for 13-year-old Antonio Barbeau, one of two teenage boys accused of killing 78-year-old Barbara Olson -- Barbeau's great-grandmother.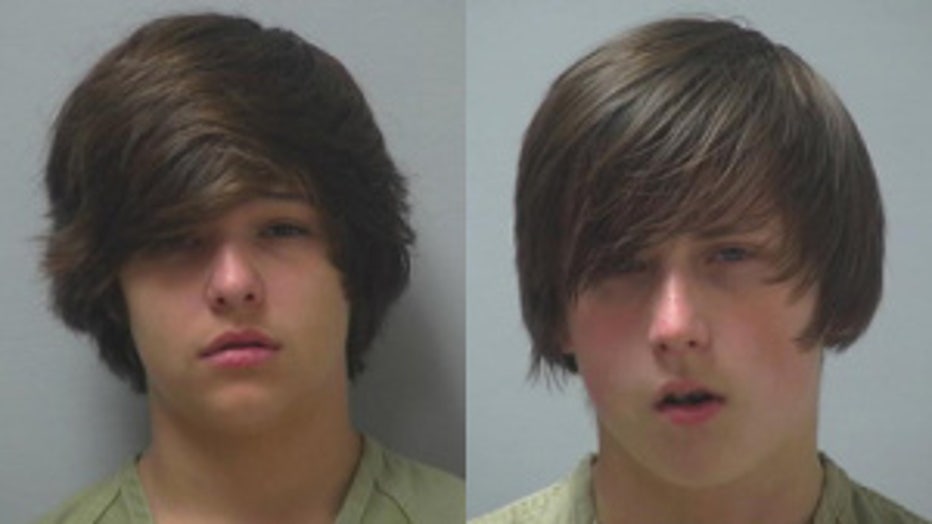 A judge has ruled Barbeau and Nathan Paape will stand trial in the case. Bond was set at $1 million for each in early October.
Barbeau and Paape are charged with first-degree intentional homicide for allegedly killing Olson. Olson was found on the floor of her garage on Wednesday, September 19th.
Paape allegedly told investigators he went along with Barbeau's plan to rob and kill Barbeau's great-grandmother.
"At one point, she let them into the house, and (Barbeau) had a hatchet. (Barbeau) used the blunt end, struck her in the head at least twice, and then Nate also used a hammer and was striking her in the head," Special Agent David Forsythe said.
Olson was hit next with the sharp end of the hatchet. According to investigators, the teens blame each other for that.
Prosecutors argue though the two look young, they knew what they were doing.
"As a prosecutor, you don't look at a Justin Bieber haircut or their innocent faces -- you look at what they did. Whether they're 13 or whether they're 80. I think all prosecutors look at people. You are how you act," Sheboygan Co. District Attorney Joe DeCecco said.
Barbeau's attorney said the case is extremely difficult for Barbeau's family, who is also grieving the loss of a loved one.
"They loved Barbara Olson. They love Antonio Barbeau and it is an extremely difficult balancing act. I can't imagine what they're going through and I wouldn't pretend to understand what they are going through. And I don't pretend to. I don't think you could unless you've gone through something like it," George Limbeck said.
Attorneys for Barbeau and Paape say they will try to get the case back to juvenile court, but the burden of proof for that will be squarely on them.
Barbeau and Paape are due back in court on Friday, November 2nd for a status hearing.
Related stories: