'Common Ground' pushes back on Bucks arena plan: "They do not need our money"


MILWAUKEE -- They say the deal isn't good enough, but there's still time to change it. The Milwaukee-based group "Common Ground" says the $500 million Milwaukee Bucks arena project should not include any public money -- and the group wants those who agree to pick up the phone and call lawmakers in the city, county and in Madison.

Governor Scott Walker and other key players last week in Madison unveiled a plan to pay $250 million towards the new Bucks arena project. The other $250 million would be paid by the Bucks former and current owners to reach the $500 million goal.

Members of Common Ground were at Milwaukee's City Hall Wednesday, June 10th for a news conference.

"The reason we're here today, Common Ground, is because it's not too late. This is not a done deal," said Jennifer O'Hear.

Common Ground is pushing back on a plan to use public money to partially fund a new Bucks arena.

The plan unveiled by Governor Walker and others in Madison last week calls for the state to put forward $4 million per year for 20 years, with the total state investment capped at $80 million. The city of Milwaukee would contribute $47 million through the creation of a TID and paying for a parking structure in upfront cash. Milwaukee County would contribute $4 million per year for 20 years through a state debt collection agreement. The Wisconsin Center District would use existing revenue streams to finance roughly $93 million in bonding for the plan. Any cost overruns would be paid by the Bucks.




"They do not need our money," said Keisha Krumm.

Common Ground would rather see tax dollars invested in public spaces, parks and schools. The group also takes issue with the fact that Milwaukee Bucks owner Wes Edens has ownership in Nationstar Mortgage -- a company controlling several hundred foreclosed homes in Milwaukee.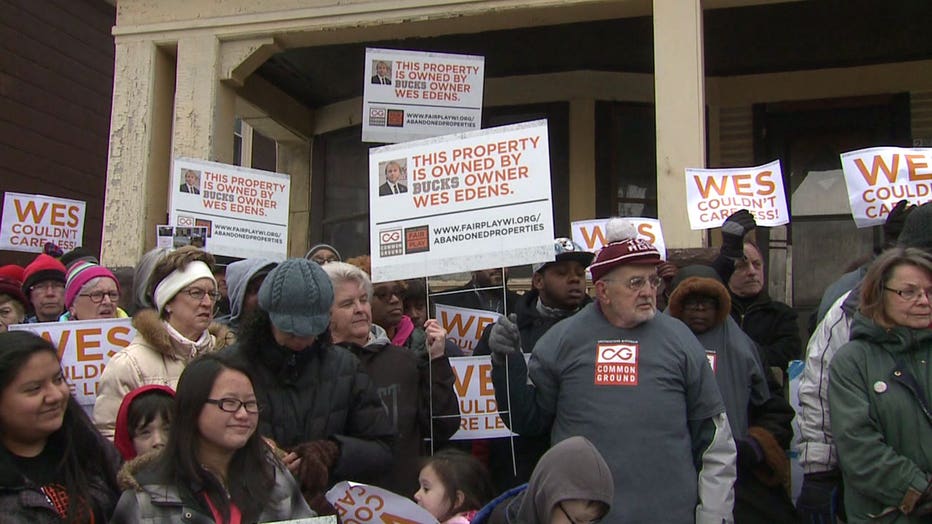 "In the words of the mayor, the city of Milwaukee is the lead horse, so our city has to take the lead in making a decision on giving public money to the Bucks," said Krumm.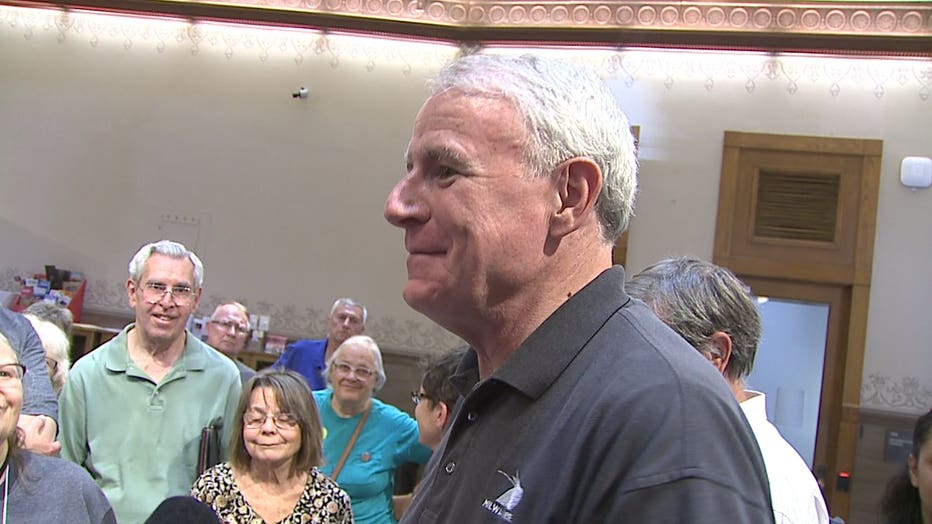 Milwaukee Mayor Tom Barrett heard the message first hand while on his way to his office.

"It's America. They have every right to raise these issues and what I want to do is to again, address the issues in a way that is responsible to the taxpayers of the city of Milwaukee," Mayor Barrett.

Barrett was stopped and spent several minutes talking with members of Common Ground before excusing himself.

The Bucks arena funding plan must be approved by lawmakers. However, it's still unclear if it would be part of the state's budget or a stand-alone measure.