Colectivo Coffee debuts new designs on cups created by MIAD students


MILWAUKEE -- When ordering a cup of joe at Colectivo Coffee, you might notice your cup looks a little different.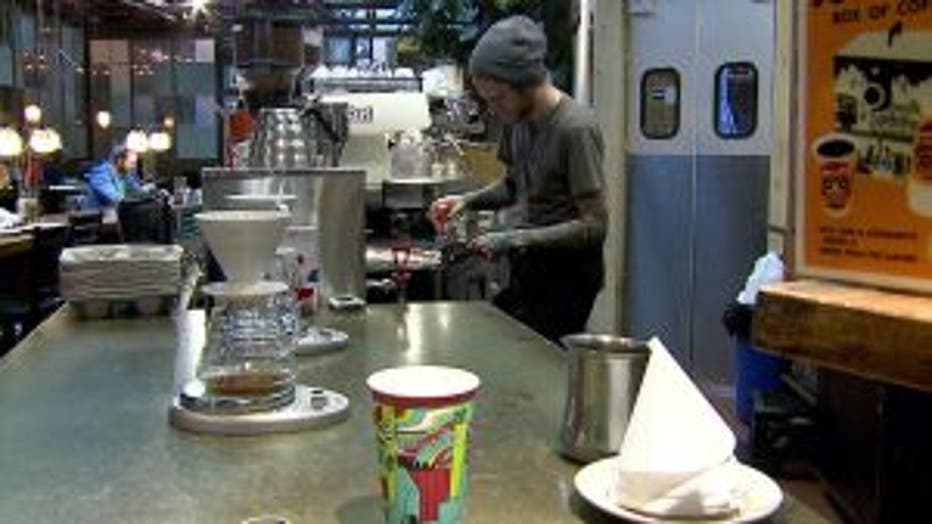 "It makes you smile every time. It's just like 'oh that's cool,'" said Scott Schwebel, Colectivo Coffee vice president of brand, marketing, and retail.

Colectivo teamed up with the Milwaukee Institute of Art and Design, or MIAD, for a unique collaboration -- asking students to create new designs for their large coffee cups.

"We functioned as the client and we went in and presented the project to the students and worked with the students throughout the class," said Schwebel.

The company received about 60 submissions and narrowed that down to four designs which are now featured on their cups.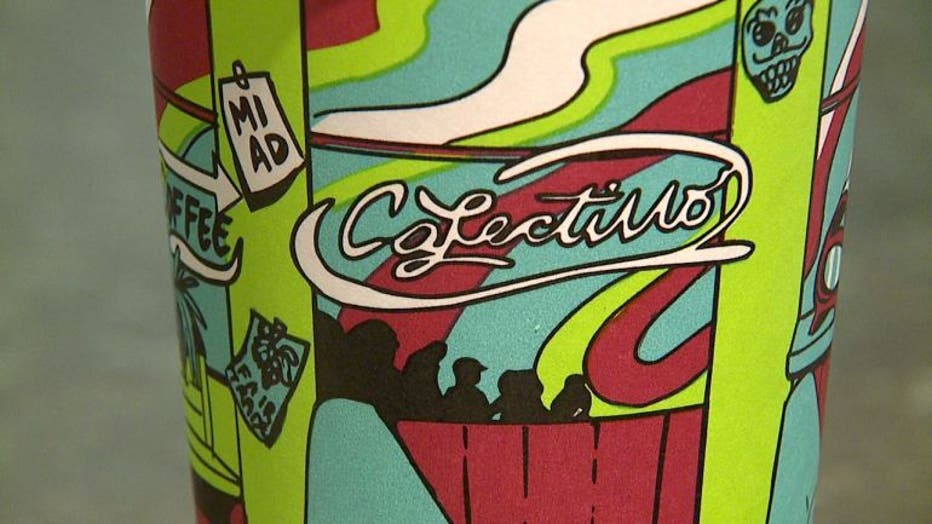 "I think every time I go into a Colectivo and I see it I'm just so excited to be like 'that's my cup.' It's awesome. It's great," said Jasmon Grant, winning MIAD student designer.




Grant was one of the four students who won.

Her design of the inside of a bus is a metaphor for what the coffee company is all about.

"Colectivo means 'bus' and it's kind of awesome. It's just like this big community place, which is like what their coffee shops are," said Grant.

All four of the winning ladies were thrilled to be a part of the experience.

"It's kind of surreal," said Grant.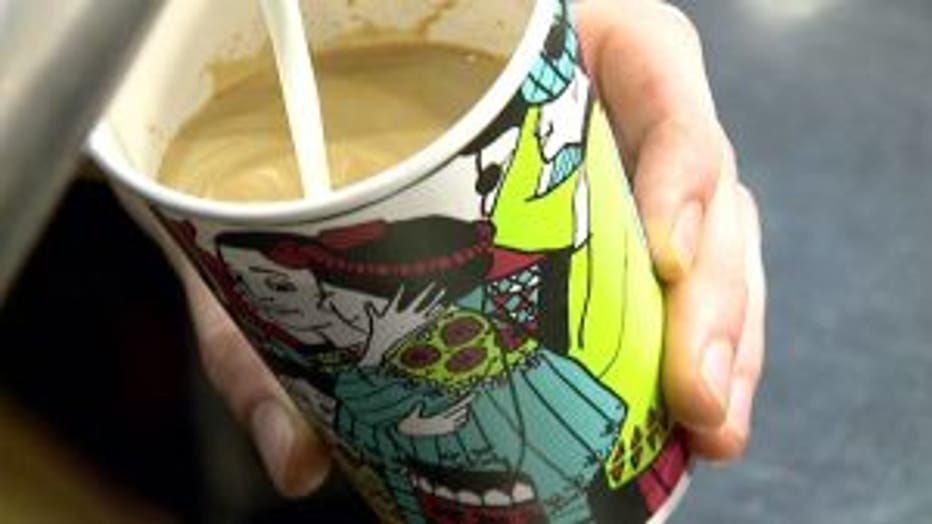 The designs were launched early March and will remain on the cups as long as supplies last.

The winning students also received a $500 scholarship.

Colectivo plans to collaborate with MIAD on this design project again next year.