Cold puts Lake Geneva Ice Castles back on track after delayed opening
LAKE GENEVA, Wis. - Wind chills between -20 and -25 expected Tuesday morning, Jan. 31 prompted a wind chill advisory for all of southeast Wisconsin. The builders of the popular Lake Geneva Ice Castles welcome the cold temperatures after the opening of the castles was delayed due to mild conditions.
"We love this cold," said Wally Bullard, Ice Castles event planner. "Anything above -30, and we're out here working. "Anything single digits to, you know, -10 or so gives us the ability to grow ice really fast."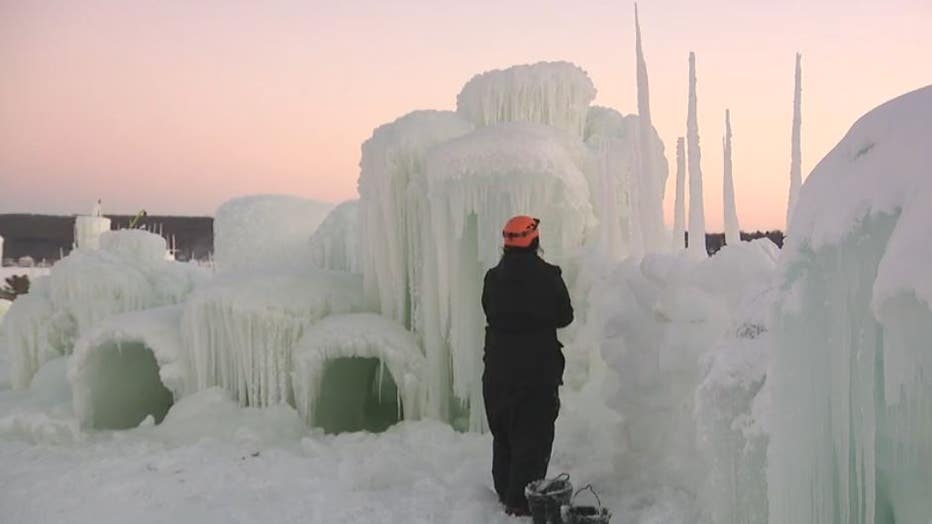 Bullard said the perfect temperature is "15 to -10." The frigid forecast is just what they need.
"Those cold days when we're out doing what we're here to do – it's pretty awesome," said Bullard.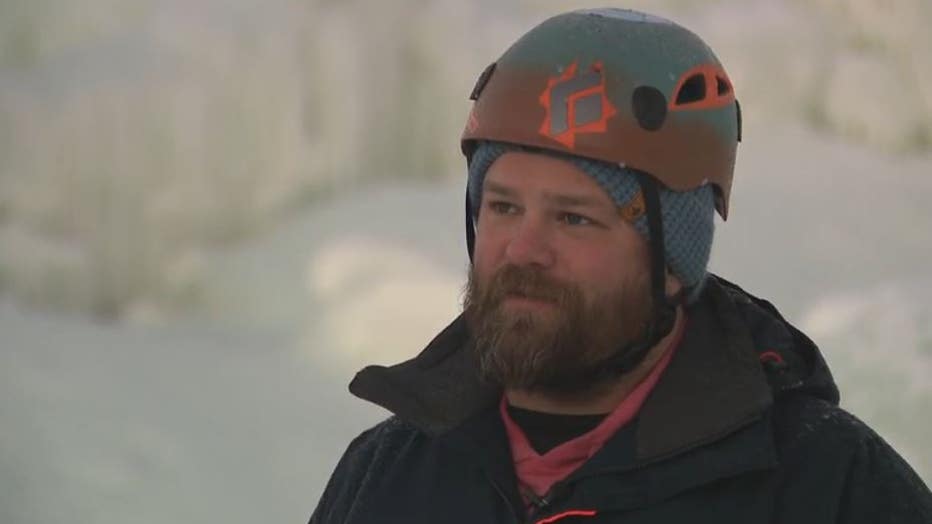 The cold allows the workers to build slides and the castle walls. 
The Ice Castles are scheduled to open Feb. 4 – the opening pushed back due to the "unseasonably warm temperatures." On Jan. 18, organizers announced they would not be to open the Ice Castles on their targeted dates, and impacted ticket holders would receive refunds. 
"We had those 60-degree days and heavy fog, and it just eats away at the walls," said Bullard.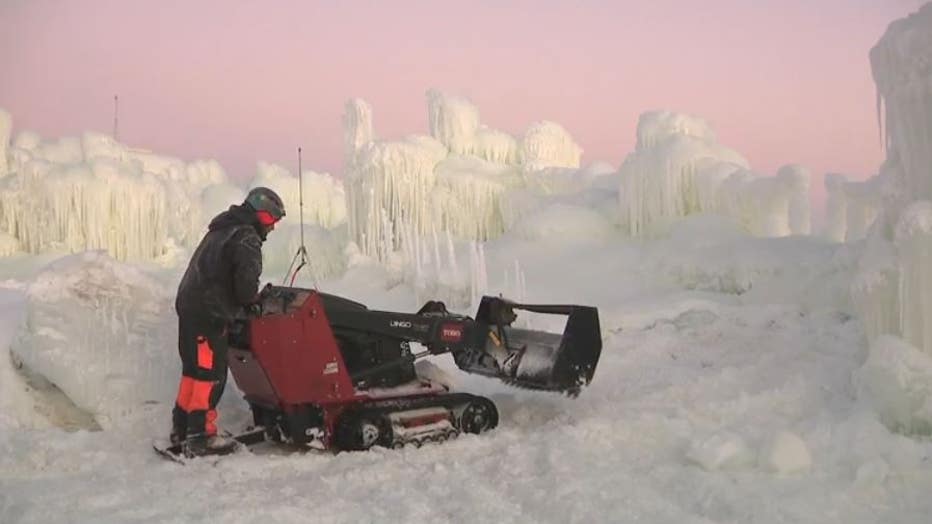 SIGN UP TODAY: Get daily headlines, breaking news emails from FOX6 News
Working tirelessly ahead of the opening, builders said they're glad Mother Nature is finally cooperating. 
"Stay cold," said Bullard. "We want the groundhog to see his shadow."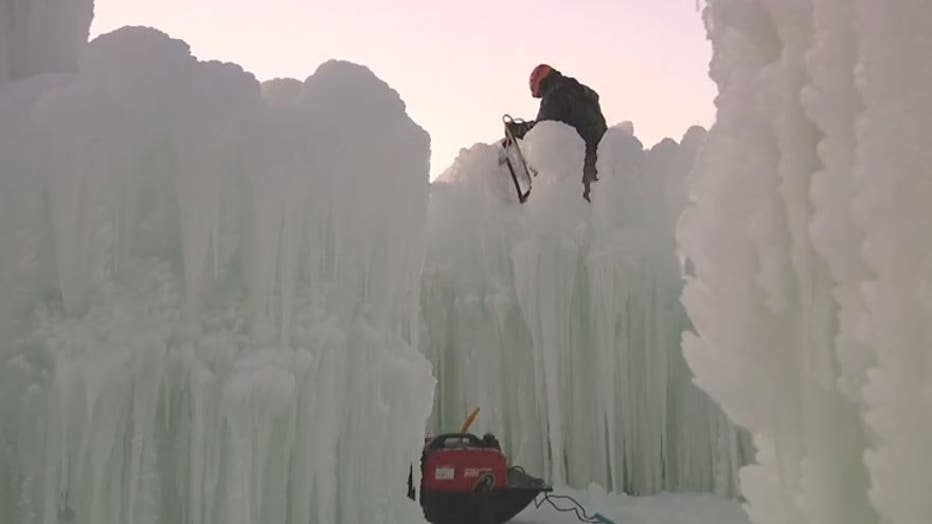 This is the first year performers will be back at the castles since COVID, and they will be opening seven days a week instead of six to accommodate everyone.