Closed until further notice: Engineering firm comes up with short-term solution for Domes


MILWAUKEE COUNTY -- The Mitchell Park Domes have been closed until further notice. The Domes were closed for the weekend, and on Monday, February 8th, folks were again being turned away due to safety concerns.

The Arid (desert) Dome was closed on January 29th -- after a fallen chunk of concrete was discovered. On Friday, February 5th, officials said all three Domes would be closed due to safety concerns.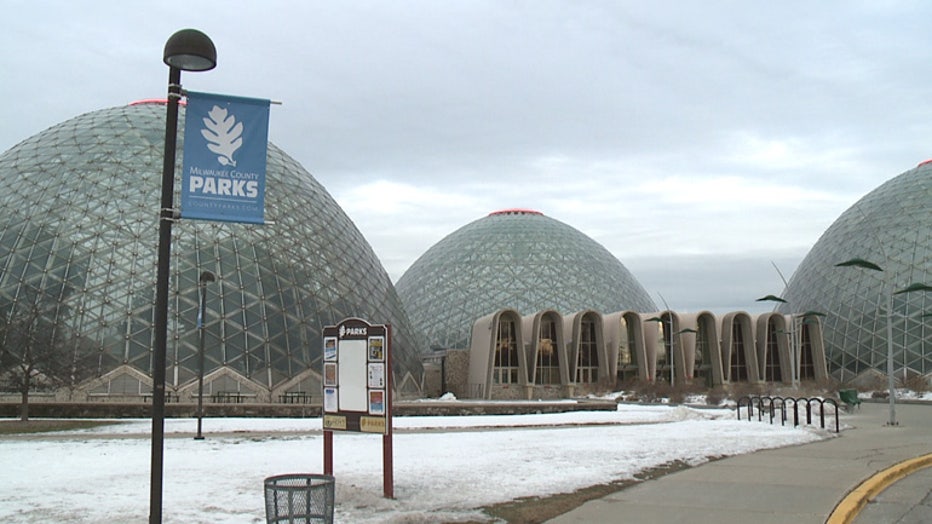 Milwaukee County Executive Chris Abele on Monday released reports about the assessment of the Domes -- and it appears the exact location where the fallen debris came from remains a mystery.

While lab testing is being done, plans for some much-needed repairs are being made.

The Mitchell Park Domes have weathered a half-century of wear and tear.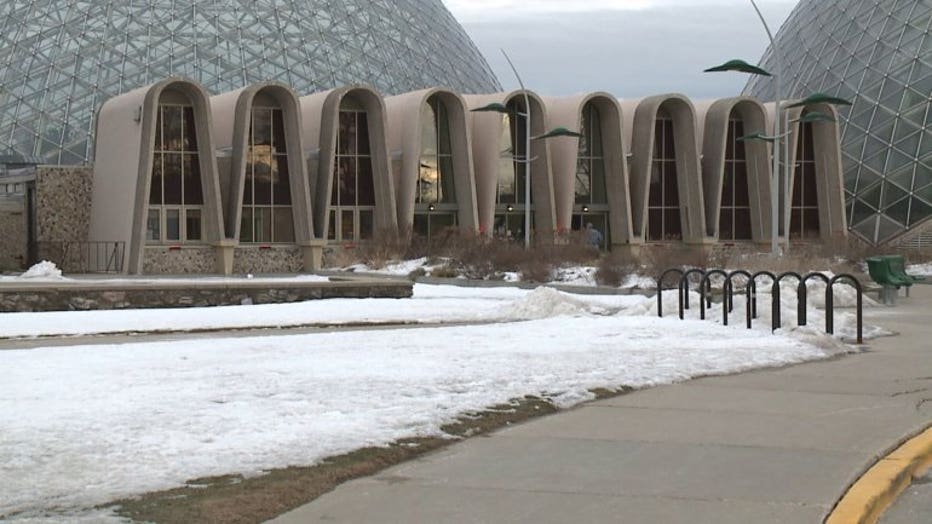 "It's 50-plus years old. It's a structure that has shown wear and tear to it. Plus, the fact that the way it was designed, some of the things in there have not been working," said Milwaukee County Parks Director John Dargle.

"When you have extreme cold on the outside and arid on the inside, you got 50 years of seasons to push through, even the highest, even the leading-edge technology 50 years ago would have eventually a time limit to it," Abele said.

Abele said safety is his highest priority -- so an engineering firm has come up with a short-term solution to address the issue of falling concrete.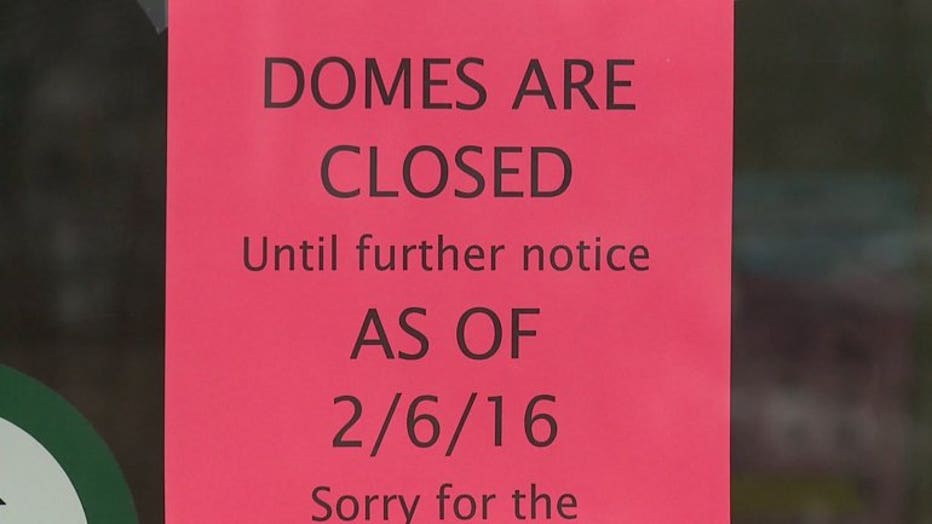 Mitchell Park Domes weekend closure


"Right now we are evaluating a short-term fix which involves wrapping the concrete casings that surround the joints of those steel frames that have been part of the source of the issues. Some of those concrete casings have been cracking and pieces have been falling," Abele said.

Repairs may cost hundreds of thousands of dollars. Replacing one Dome could cost $17 million.

"Moving forward, we realize those Domes are at the end of their useful life. They are not ready to fall down or anything. It's a matter of taking initiative now to make sure we can replace with whatever is proposed in a timely fashion," said Gregory High, Director of Architecture, Engineering and Environmental Services.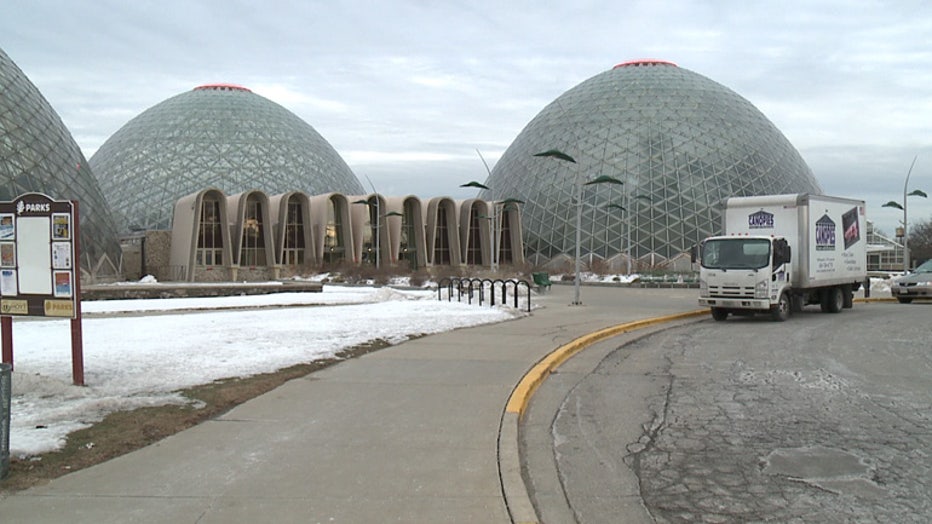 Repairs could take weeks.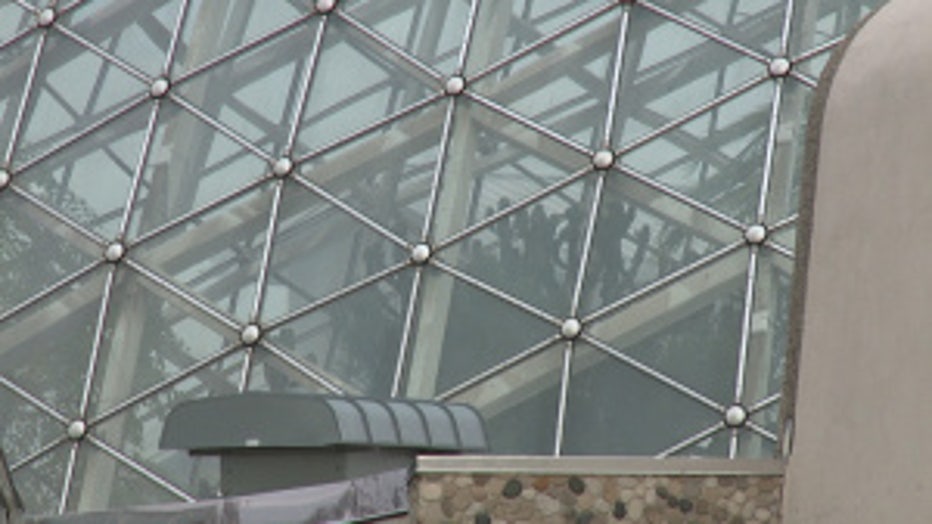 Meanwhile, events at the Domes, and the dozens of weddings lined up have been rescheduled to other locations and clients have been refunded for the space.

Senator Chris Larson (D-Milwaukee), a candidate for Milwaukee county executive, also spoke out on Monday afternoon -- calling on transparency from Abele when it comes to reports on the Domes. The reports have been available, and FOX6 News was also provided with copies of current and past observations and actions regarding the Domes.

Larson issued this statement:

"It's a tragedy that the future of our Domes has been compromised by millions of dollars worth of deferred maintenance that has piled up under the last two County Executives and that there has yet to be a plan to keep the public informed on what will happen with the Domes future.

Voters should find it disturbing that, instead of addressing the structural concerns surrounding the Domes, County Executive Abele instead secretly lobbied for legislation that put our parks and cultural institutions at risk by eliminating American style checks and balances.

As County Executive, I will work with our neighbors to do what it takes to ensure our Domes are available for future generations. I have a long history of working to get dedicated funding for our parks and will continue to work toward that so we can plan long-term. Milwaukee County will once again have a long-term plan so that every family has access to a quality park.

I call on Chris Abele and regional leaders to join me in committing to do whatever it takes to keep our Mitchell Park Domes in Milwaukee for the next generation."