Clean off your vehicle: 2 hurt when ice/snow broke free from roof, slammed into their windshield
COLUMBIA COUNTY -- Officials with the Columbia County Sheriff's Office are reminding drivers to please clear off ice and snow from vehicles before getting on the road -- after two people were hurt.

Sheriff's officials recently responded to an incident where ice and snow on the roof of a vehicle broke free and slammed into a vehicle that was following behind it.

The man who was driving and his juvenile passenger in a car seat were injured as a result of the debris and broken glass.

You're asked to please clear your entire vehicle, including windows, mirrors, hood and roof. It's required by state statute. The fine is $175.30 and two points, and a second violation is $213.10 and two points.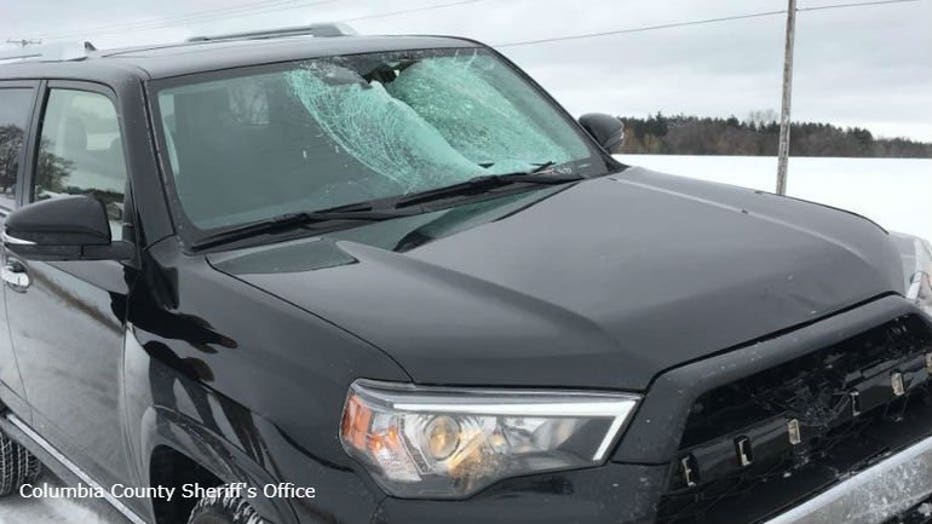 Columbia County Sheriff's Office