Classes resume at West Allis Central H.S. after three bomb threats in three days


WEST ALLIS -- Students at West Allis Central High School will be back in school Friday, March 11th after three bomb threats this week.

There was no school on Thursday, March 10th at West Allis Central High School after three bomb threats in three days. Classes were cancelled so that school officials, city officials and police could meet to discuss these bomb threats and what can be done to stop them.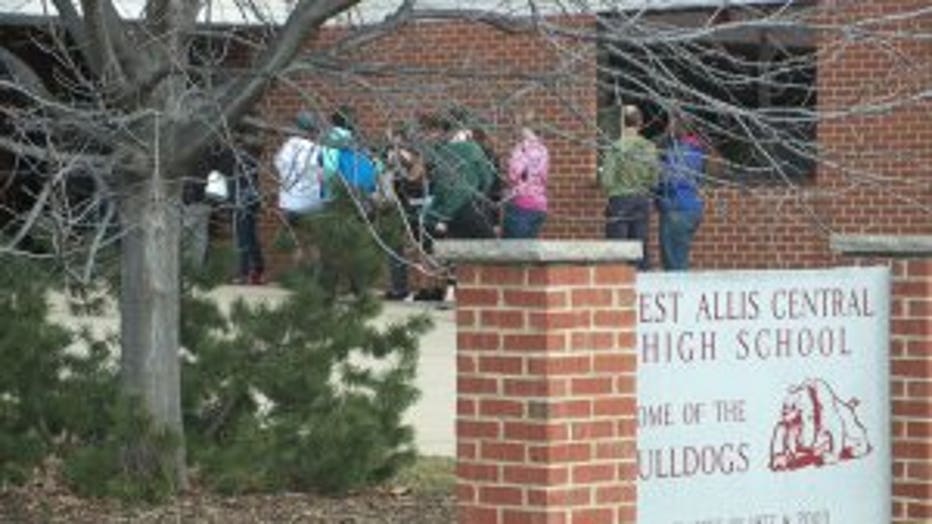 West Allis Central High School


But despite the fact that there was no school, on Thursday night, tournament basketball was played at West Allis Central as Brookfield Academy and Milwaukee Lutheran faced off in the WIAA boys basketball sectional semifinals.

There was some concern after three bomb threats were called in to the school this week -- on Monday, March 7th, Tuesday, March 8th and Wednesday, March 9th.

On Monday and Tuesday, students were briefly evacuated while the school was searched. Nothing was found, and classes resumed.

On Wednesday, students were sent home for the day, and it was announced that there would be no school on Thursday.

Officials with Brookfield Academy and Milwaukee Lutheran discussed a change of location for Thursday night's game, but WIAA officials refused to move the game, saying: "We have been working closely with all three schools involved in this event."

Officials with the West Allis-West Milwaukee School District said they were glad to host the basketball sectional semifinals, and that West Allis Central was safe.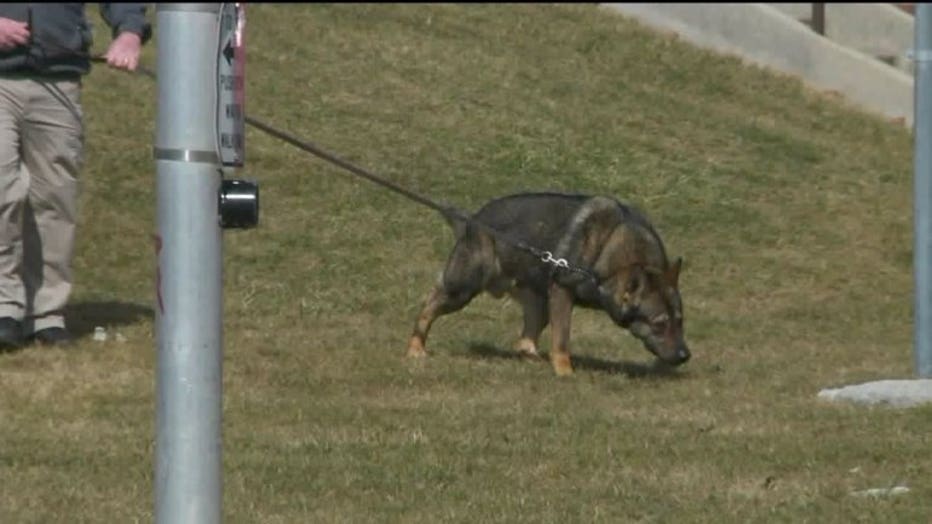 "We've been assured from the West Allis police that their search has been thorough and there is no threat to the school," said Coach Clarey ahead of the game.

There was extra security and police officers on hand during the game.

"I think there`s some apprehension with the parents. Talking about it, thinking about it. I know both schools requested it be moved," Jeff Walker said.

West Allis Central was open Thursday for after-school activities such as track practice and then, of course, the basketball game.

Classes will resume on Friday.

"It`s a felony. This isn`t a misdemeanor, so it's not going to be treated as simply a slap on the wrist. I think law enforcement takes it seriously and our office takes it very seriously and the fact that people have received prison sentences as a result of it I think demonstrates that a lot of the courts take it seriously as well," Patrick Anderson, an assistant district attorney for Milwaukee County said.

The maximum sentence for an adult accused of making a bomb threat is a year-and-a-half in prison with two years probation after that.

Juveniles can receive up to two years incarceration. If the offender is 15 years old or older, they could be waived into adult court.

On Friday night, the school will host another basketball game as Milwaukee Riverside and Milwaukee Vincent go head to head.