City leaders approve $2.3M settlement in Dontre Hamilton case


MILWAUKEE -- The Milwaukee Common Council approved on Wednesday, May 31st a $2.3 million settlement from the City of Milwaukee to the estate and son of Dontre Hamilton, three years after his death. The money will go into a trust set up for Hamilton's son. Hamilton's family said this is not a victory, as money won't bring Dontre back.

"This is not the justice that me and my family wanted," said Maria Hamilton, Dontre's mother.

"This is not the end. This is just the beginning," said Dameion Perkins, Dontre's brother.

"We don't have Dontre. We hurt every day," said Nate Hamilton, Dontre's brother.

Hamilton, 31, was shot 14 times, and killed in Red Arrow Park in downtown Milwaukee on April 30th, 2014 by former Milwaukee Police Officer Christopher Manney. This April, the family received a partial victory in federal court, after a judge in a civil suit ruled Manney violated Hamilton's constitutional rights by illegally patting Hamilton down before he shot Hamilton.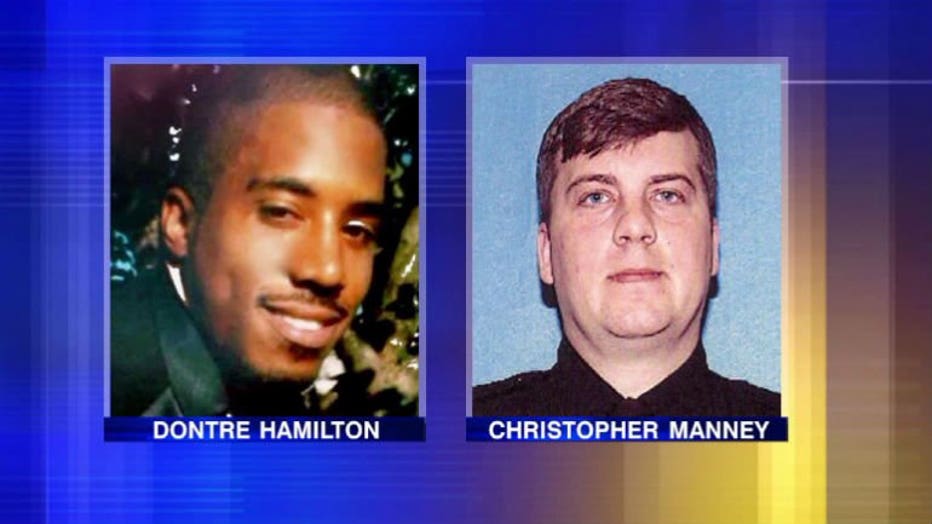 Manney was ultimately fired by Milwaukee Police Chief Ed Flynn, who cited the pat-down as the reason for his termination. Criminal charges against Manney were not pursued by the Milwaukee County District Attorney's Office or the U.S. Attorney's Office — prompting the Hamilton family to file the federal civil rights case.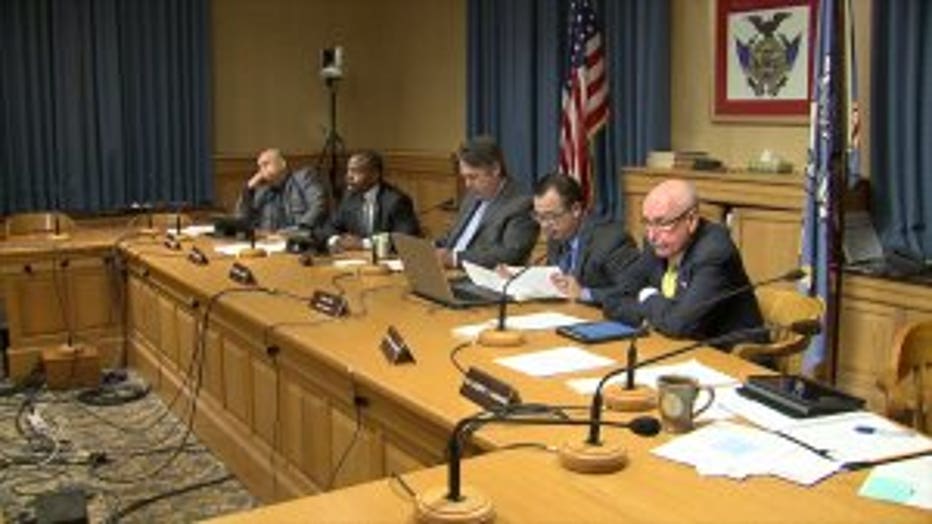 There were 13 yes votes from the council. Alderman Terry Witkowski was absent and Alderman Bob Donovan abstained from the vote.

Now that the full council has approved the payment, the matter will go to the mayor's desk for final consideration. Mayor Barrett indicated Wednesday he will sign off on the settlement.

"In all likelihood, I will sign it," Barrett said. "But I wanna obviously do our due diligence and look at the file to make sure that the money is being used appropriately."

The Hamilton family noted the irony as they accepted the $2.3 million settlement Wednesday. Just a few feet away and just a few minutes before the press conference started, a man could be seen sleeping on one of the park benches in Red Arrow Park. That's what Dontre Hamilton was doing on the day of his death.

An employee at the Starbucks in the park called police to report Hamilton sleeping on a nearby bench. The officers who initially responded approached Hamilton, but felt he was doing nothing wrong.

Manney, who usually patrolled the area, responded to a separate call. He woke Hamilton and sought to pat him down. A struggle ensued and Hamilton took away Manney's nightstick and began beating the officer with it. Manney then shot Hamilton 14 times.




"Dontre has an heir, and hopefully this settlement will give him a better life," said Maria Hamilton, Dontre Hamilton's mother.

"Dontre's son will not know Dontre. He will not have a father to steer him in the right direction," said Nate Hamilton.

Under this agreement, the city's payout will go into a trust for Dontre Hamilton' son. The rest of the Hamilton family will not receive payment.

A news release from the attorneys representing the Hamiltons says: "Even though these individuals were never going to benefit financially from the lawsuit, they have sought to obtain accountability for the senseless loss of their son and brother, Dontre Hamilton, and to end future killings."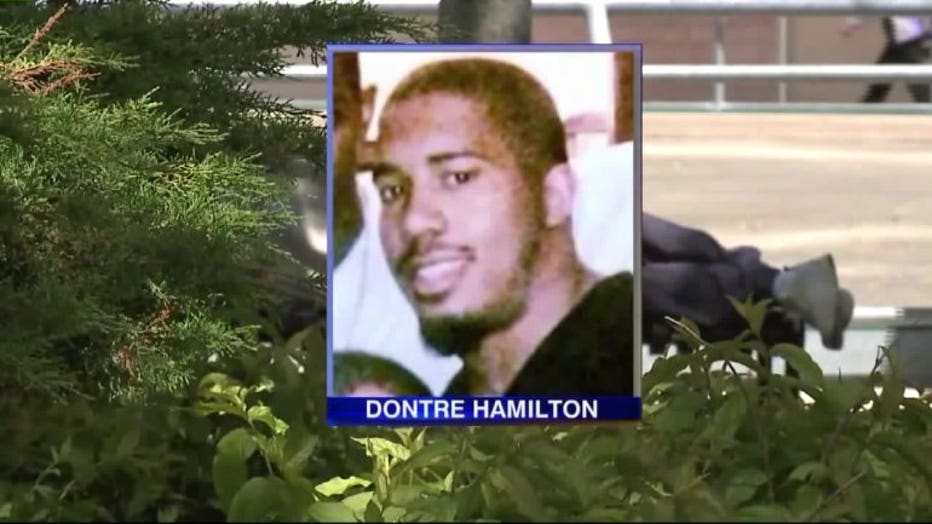 During the hearing, aldermen approved the agreement without the support of Bob Donovan.

"For me to vote in favor of this, I feel that somehow I would be saying and I would be contributing to the belief Officer Manney did something wrong and I simply don't believe that," said Donovan.

"If we have a problem with this settlement, we should. We should have a problem with that actions that took place to get us to the point of having to negotiate a settlement," said Milwaukee Alderwoman Milele Coggs.




The Hamilton family says they will not celebrate this settlement.

"We want (Dontre's son) Jonathan to have his father back," said Dontre's brother, Nate Hamilton, "I think that would be the best interest, but he can't have that, so the best interest to me would be a young black boy knowing his family did everything they possibly could to fight for his father."



Separate Settlement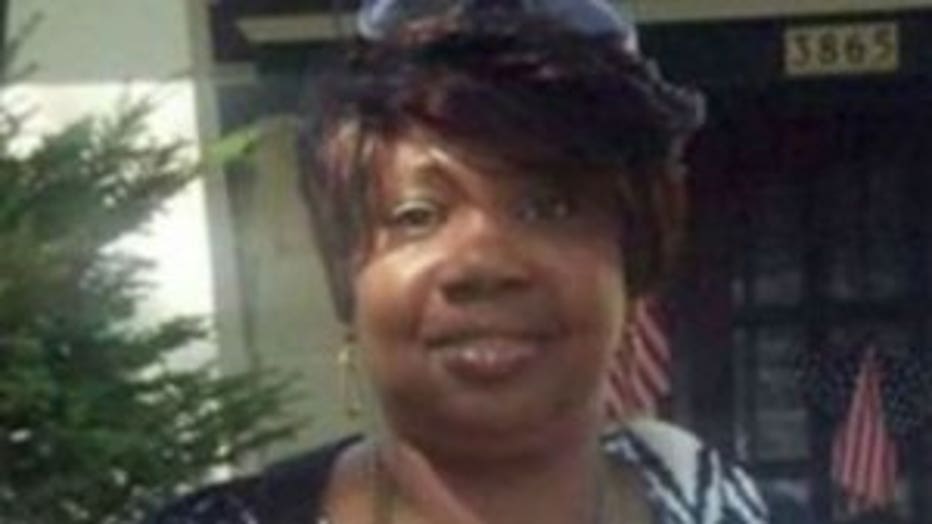 The council on Wednesday also approved a settlement for the family of Barbara Killebrew. They'll receive $200,000. Killebrew was stabbed by her boyfriend in June of 2014. It took police 22 minutes to arrive on scene. Paramedics arrived sooner, but following procedure, they had to wait for police to arrive before they could enter her home. Killebrew died from her injuries.