City leaders announce $500K for affordable housing for vets, low-income families


MILWAUKEE -- City leaders on Wednesday, December 6th announced more than $500,000 to create affordable housing for veterans and their families.

The announcement was made in front of the Old Main building at the VA Medical Center in Milwaukee.

The Milwaukee Common Council and Housing Trust Fund Advisory Board recently approved $600,000 for this effort.

The money will create more than 140 affordable housing units for the veterans and low-income families. The work slated to take place at the Soldier's Home will rehabilitate the structure and create 80 residential units to assist veterans and their families.

"The Soldier's Home encompasses several buildings that are among the most important historical structures in Milwaukee," Alderman Murphy said. "The work funded by the Housing Trust Fund on the Soldier's Home grounds will allow the VA to continue to meet its goal there to provide low-cost housing to veterans and their families at risk of becoming homeless. The start of the holiday season makes this the perfect time to announce these important and life-improving awards."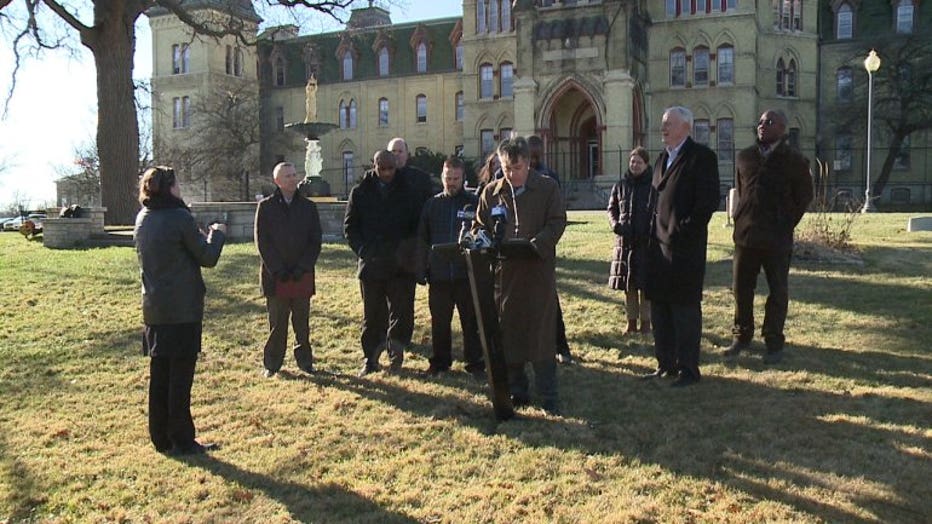 The allocations were recommended for approval on November 9th by the Housing Trust Fund Advisory Board and were approved on November 28 by the Common Council.

The 2017 HTF recommendations include: