Chunk of snow and ice from I-794 is likely culprit for Milwaukee streetcar support arm collapse


MILWAUKEE -- Part of The Hop Milwaukee's overhead wire system was likely taken down by a chunk of snow and ice from a highway overpass Wednesday night, the streetcar's operator said.

Photos from a FOX6 News viewer show a support arm for the streetcar's electric wire left dangling over North Broadway at East Clybourn Street.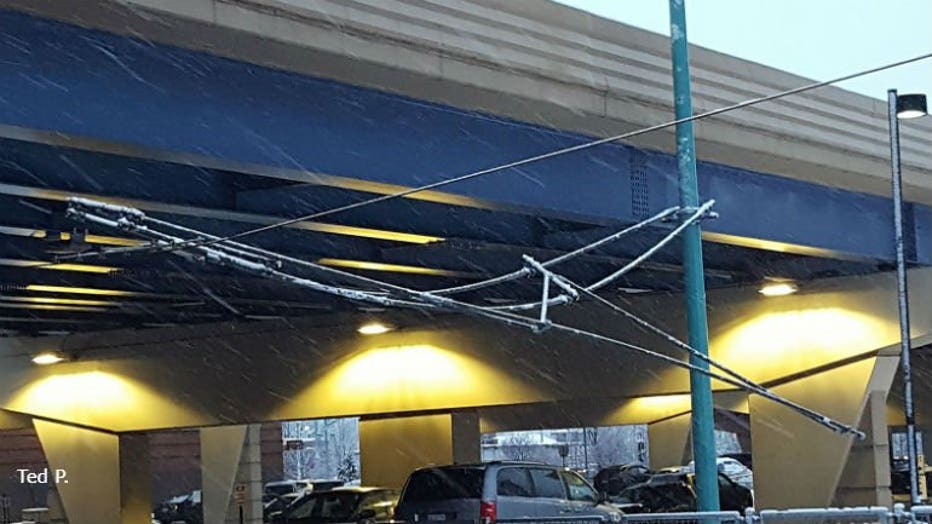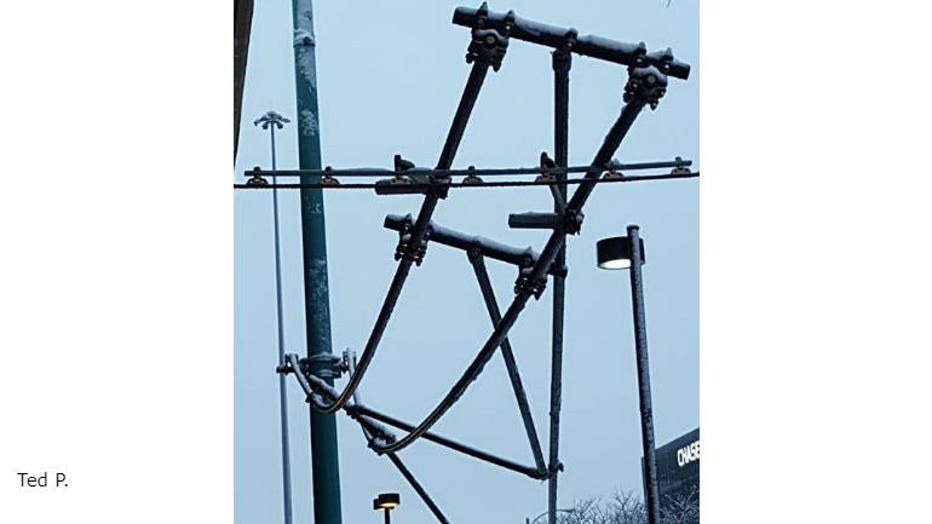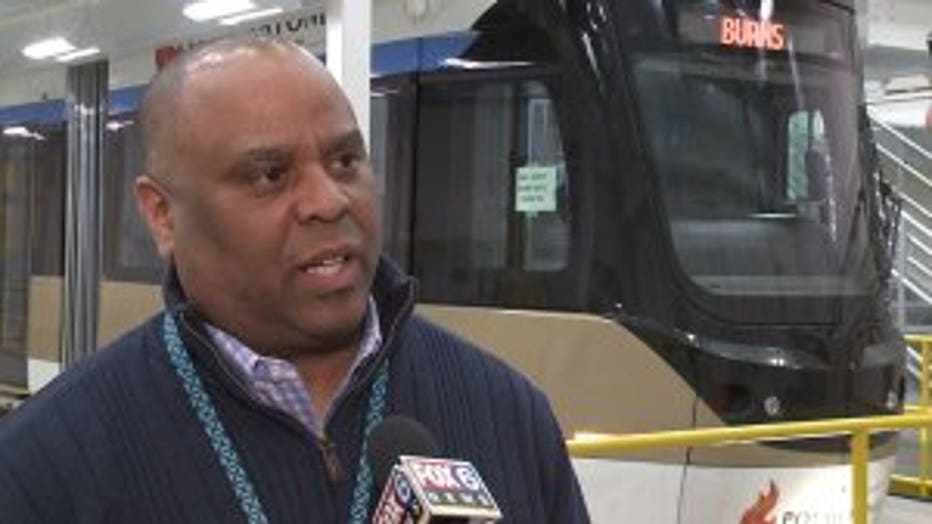 Darryll Simpson, GM for streetcar operator Transdev, says a witness told them he saw snow and ice come off the Interstate 794 overpass and hit the support arm.

"There was some debris that came off the highway," said Simpson. "Probably snow and ice that struck our support pole and damaged our cantilevered arm and caused it to fail."

Several poles that hold up the streetcar's electric wire are within feet of the I-794 overpass. The Hop crosses under the highway on both Milwaukee and Broadway.

Simpson says Transdev and city officials will look at whether this is a design oversight and what can be done about snow and ice from I-794.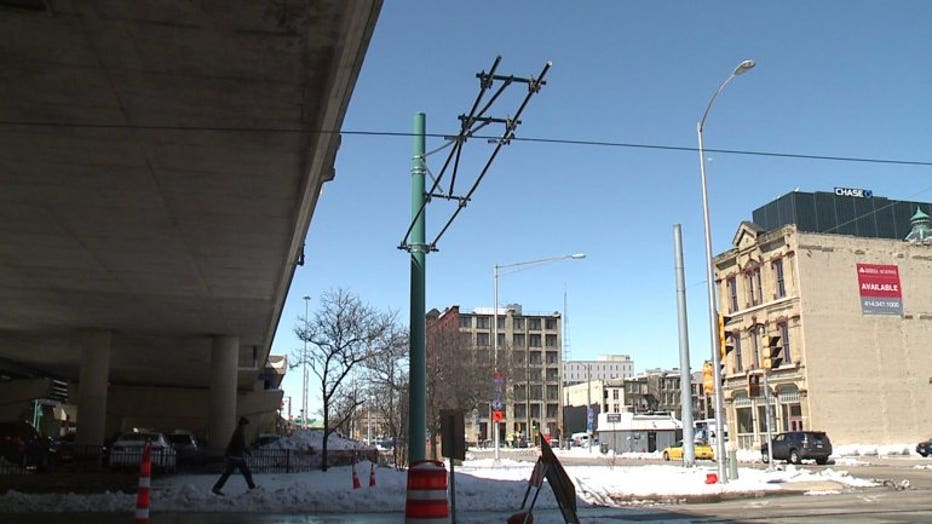 "We're going to look at everything," he said. "We're going to look at our system to make sure it meets the design criteria, but we're also going to look at other problems that we may have overlooked during that whole process, such as this debris coming off the highway."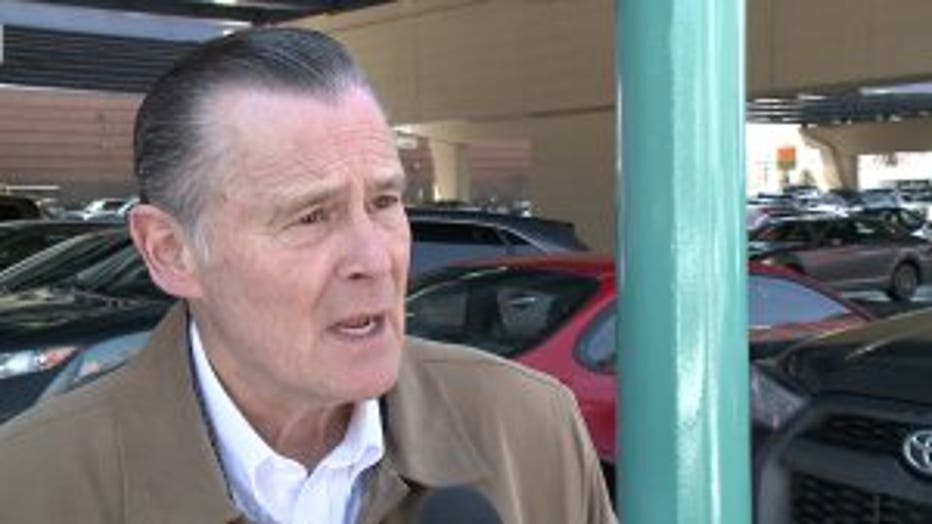 Milwaukee Alderman Bob Donovan, a streetcar critic, says he's got questions.

"This has been a concern among individuals, including myself, as to what impact the weather is going to have on this entire operation," Donovan said.

Simpson says this part of the route is under construction and the wire was not electrified Wednesday night. If the streetcar were running, the system is designed so firefighters can shut off the power in an emergency.

"We have drills that we conduct for this very same purpose," Simpson said. "This incident last night was an unintended drill, but it worked almost to perfection."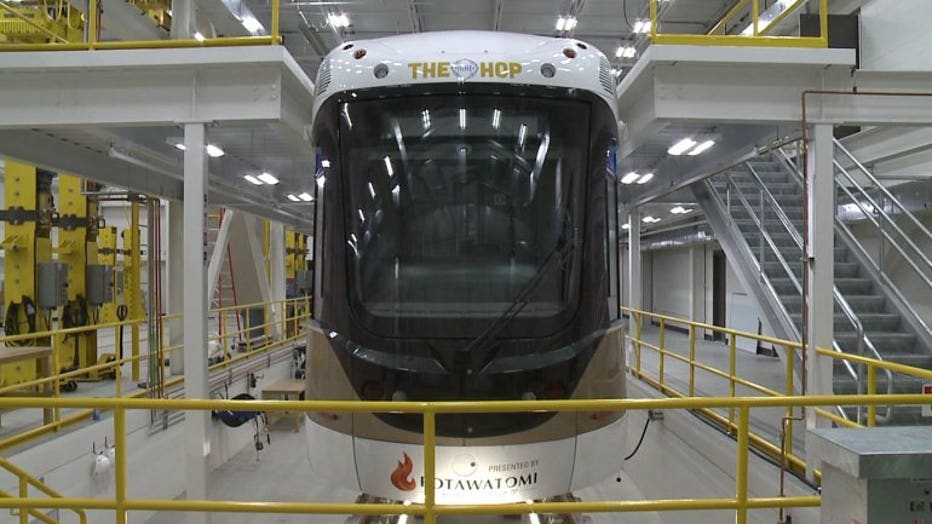 Initial testing has started with the first streetcar vehicle on West St. Paul Avenue. Four more vehicles are scheduled to arrive over the next few months.

Simpson said the two-and-a-half-mile initial route from the Intermodal Station to Milwaukee's lower east side will likely be ready for testing in June.

Public ridership, which is free for the first year through a naming rights deal with Potawatomi Hotel and Casino, is scheduled to start in November. A shorter second phase, known as the Lakefront Line, is under construction on Michigan and Clybourn.