Christopher Anderson bound over for trial, accused of attempting to have 3 witnesses killed
MILWAUKEE -- 24-year-old Christopher Anderson -- the Milwaukee man facing three counts of solicitation of first degree intentional homicide was bound over for trial on Monday, June 19th. His arraignment is scheduled for June 29th. He's accused of trying to get three people killed while he was being held at the Criminal Justice Facility.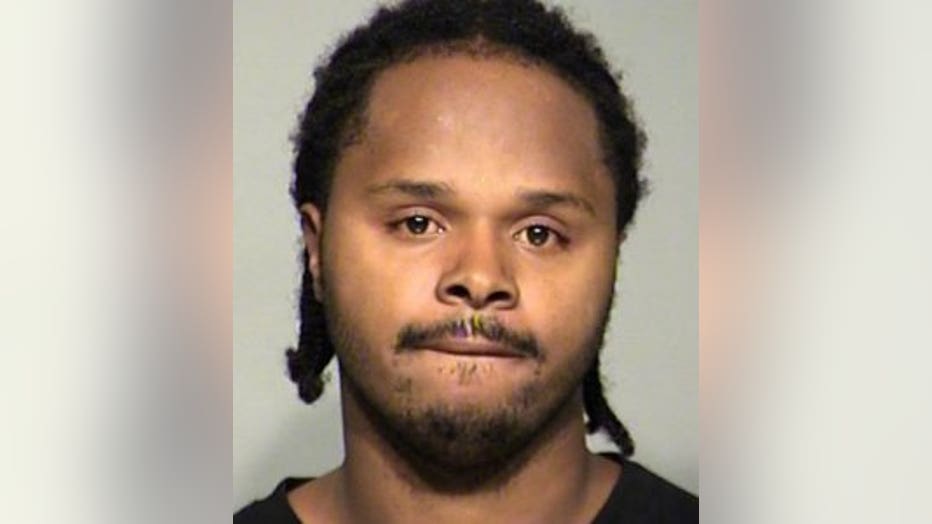 Prosecutors say Anderson is a "violent gang member," who was recently convicted on eight felony counts — several of them homicide charges. He now stands accused of attempting to have three witnesses killed, while he was being held at the "Criminal Justice Facility" in Milwaukee.

According to a criminal complaint, on April 24th, a correctional officer working inside the Criminal Justice Facility near 9th and State in downtown Milwaukee observed Anderson "pass a note" to an inmate headed into a classroom. The correctional officer seized the note. Prosecutors say it said something along the lines of "I'm getting a life."

When the inmate exited the classroom, the correctional officer said he observed the inmate and Anderson shaking hands, and he "could tell something had been passed between them." The correctional officer seized the second note, which read:

"What it do cuz? I might get life & 40 but I ain't trippin cuz I'mma put in that appeal. I want them rat (expletives) dead on Tay grave. BOS Boy. Gunz. Snitches names: (Name of witness, 40th and Burleigh), (name of witness, 37th and Garfield), (name of witness, 9th and Wright.)

The complaint makes reference to three other cases filed against Anderson in 2016, noting that he went on trial in all three cases and was convicted of eight felony counts on April 10th.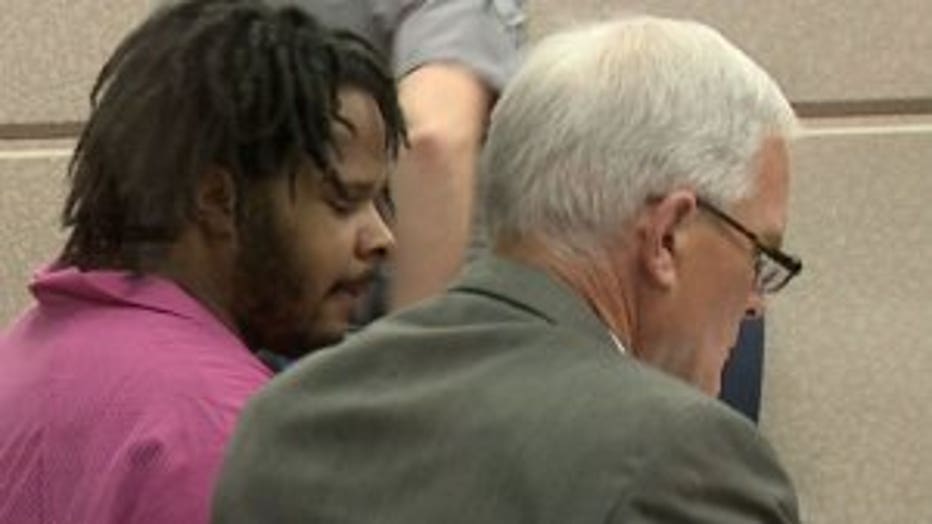 The cases included the following:

Filed on October 20th, 2016:

Anderson was found guilty by a jury of one count of attempted first degree intentional homicide as party to a crime, use of a dangerous weapon, and one count of possession of a firearm by a person convicted of a felony.

Filed on December 2nd, 2016:

Anderson was found guilty by a jury of four counts, including attempted first degree intentional homicide as party to a crime, use of a dangerous weapon, kidnapping/carry without consent as party to a crime, use of a dangerous weapon, attempted armed robbery with use of force as party to a crime, possession of a firearm by a person convicted of a felony.

Anderson and three others, at least two of them alleged gang members, were charged in connection with the kidnapping of a man who was set on fire and shot, and in connection with the attempted fatal shooting of a homicide witness, with three of them also charged in connection with a violent home invasion/armed robbery — all of these crimes happening between September and November of 2016.

Filed on December 21st, 2016:

Anderson was found guilty by a jury of two counts of first degree intentional homicide as party to a crime, use of a dangerous weapon.

This, for the deaths of Jarvis Johnson and Vincent Williams — deaths which occurred in separate locations, within a six-day period. Johnson was a passenger in a vehicle when he was fatally shot near 32nd and Meinecke on Thursday afternoon, October 6th. Williams was fatally shot near 21st and Olive on Wednesday October 12th.

He's due for sentencing in all three cases on June 29th.

According to the most recent criminal complaint, that case filed on December 21st was for the shooting death of the brother of the witness whose name was written in that second note allegedly handed to the inmate by Anderson on April 24th — "(name of witness, 9th and Wright)."

The complaint says "the targeting of the family of this witness appeared to be in retaliation for him having talked to police about a fellow gang member of Anderson."

According to the complaint, the case filed on October 20th related to "the targeted attempted killing of a witness in an unrelated homicide in which Anderson appeared to also have been a fellow gang member of the defendants."

Prosecutors say testimony and investigation into Anderson's three cases "revealed him to be a high-ranking and violent gang member associated with the Brothers of the Struggle," or BOS, and Anderson was known by the street name "Gunz."

The complaint notes that two of the witnesses named in the second note allegedly handed to the inmate by Anderson testified against him during his trial, and Anderson believed the third cooperated with police.

According to prosecutors, this note, allegedly handed to the inmate by Anderson seeks the deaths of these witnesses "because they had either testified against him or provided information against him." The complaint notes: "the providing of both the names and general areas upon which they could be found, along with the note that Anderson wanted all three dead is a solicitation for this note to reach fellow gang members and associates so these three people may be killed."