'Chosen:' Adoptive mother, daughter create organization to support other families like theirs


MILWAUKEE -- Anyone who says dreams don't come true haven't met Karen Schlindwein and Amalie Bowling.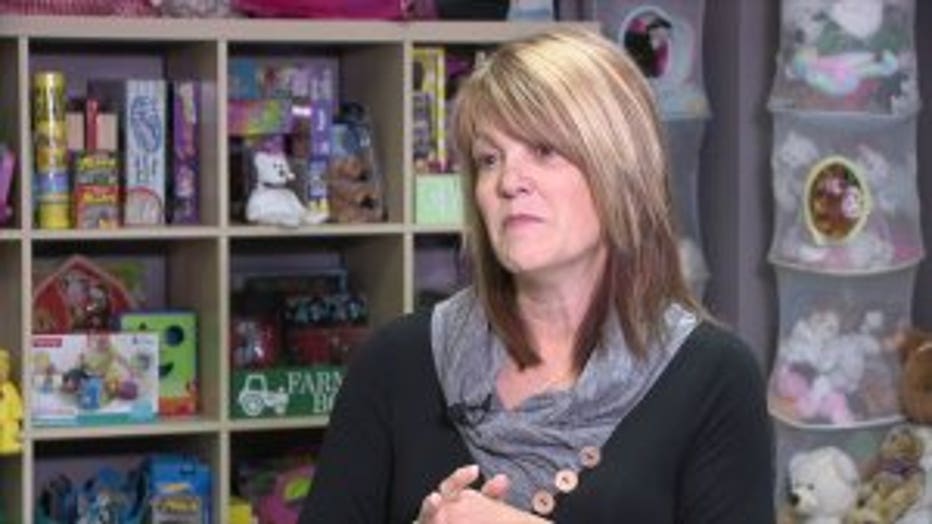 Schlindwein said the dream came to her more than a decade ago.

"My husband and I had drawn up a business plan to do a Christian adoption agency, and then we stopped. It just wasn't the right time, and we set that aside," said Schlindwein.

More than a decade later, Bowling and her husband also had a dream after becoming foster parents, with the possibility of kids being dropped off at a moment's notice.

"So we came up with this idea of a closet where we can have different clothing items or baby items that maybe a family might need at the drop of a hat," said Bowling.

The "closet" would be for others.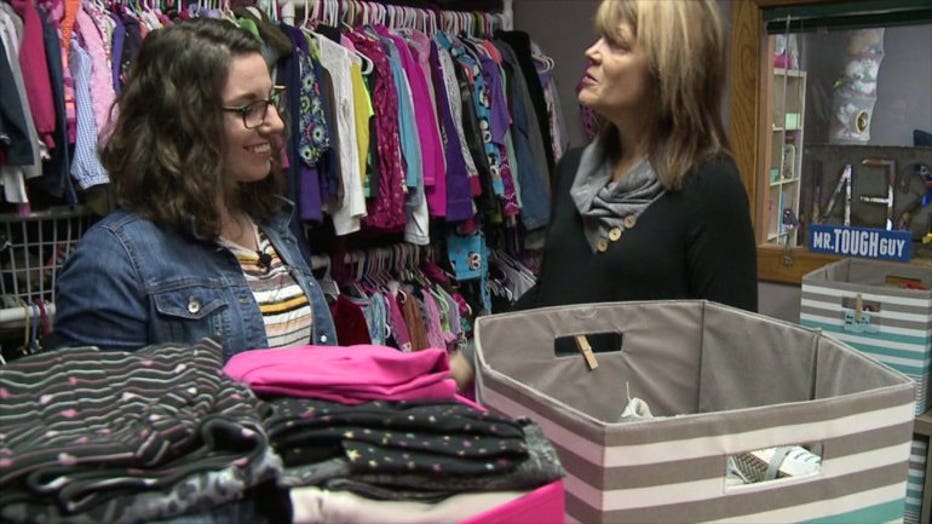 Amalie Bowling and Karen Schlindwein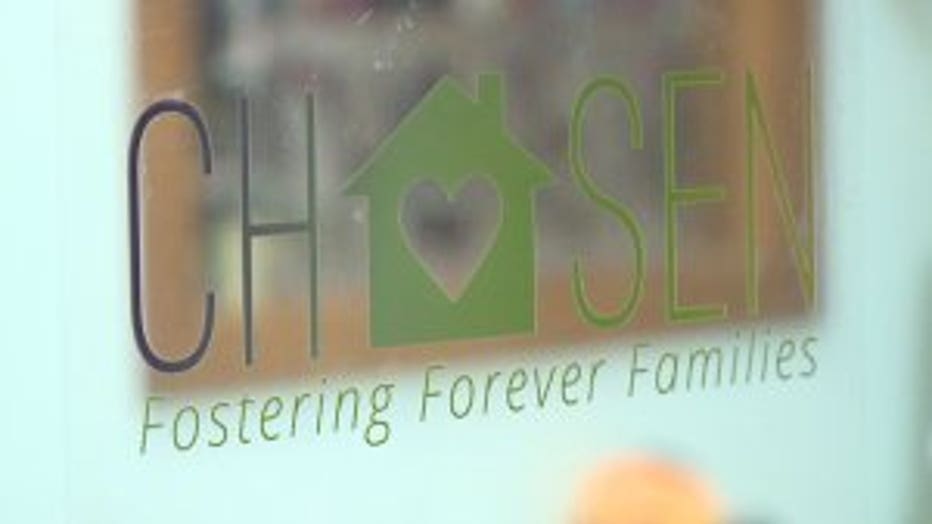 Eventually, Bowling took a look at Schlindwein's business plan.

"Took parts and pieces out of it and morphed it into what is now called 'Chosen,'" said Bowling.

It's a foster care and adoption support ministry. The Waukesha office has rooms filled with clothes, shoes, coats, baby and hygiene items, all meticulously sectioned off for foster and adoptive families to come and pick out what they need -- free of charge.

Bowling is a founder. Schlindwein is the executive director.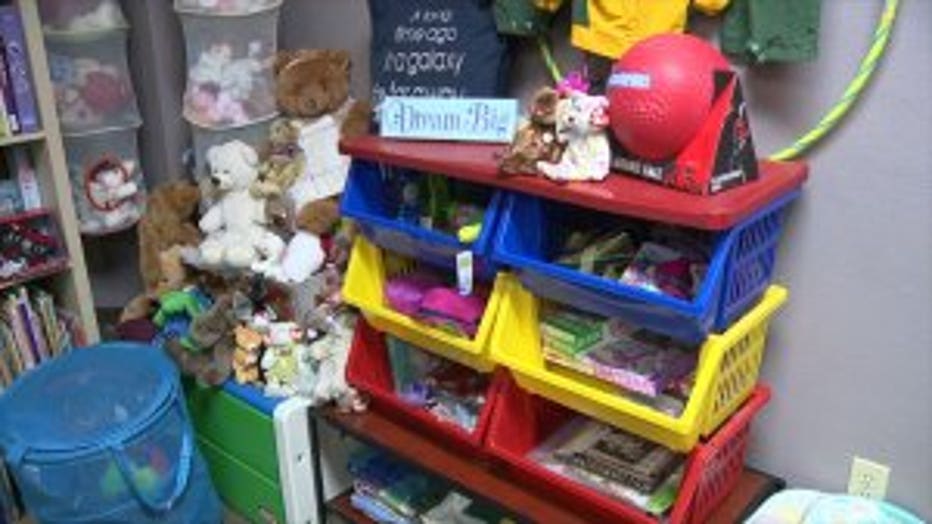 "And, this is just a dream come true for me," said Schlindwein.

You might even say a divine plan when you step back in time to when Schlindwein met Bowling. Schlindwein and her husband struggled to have a child. She had a miscarriage.

"I went into a very deep depression," said Schlindwein.

Months later, a family member asked the couple to meet with her friend who was pregnant.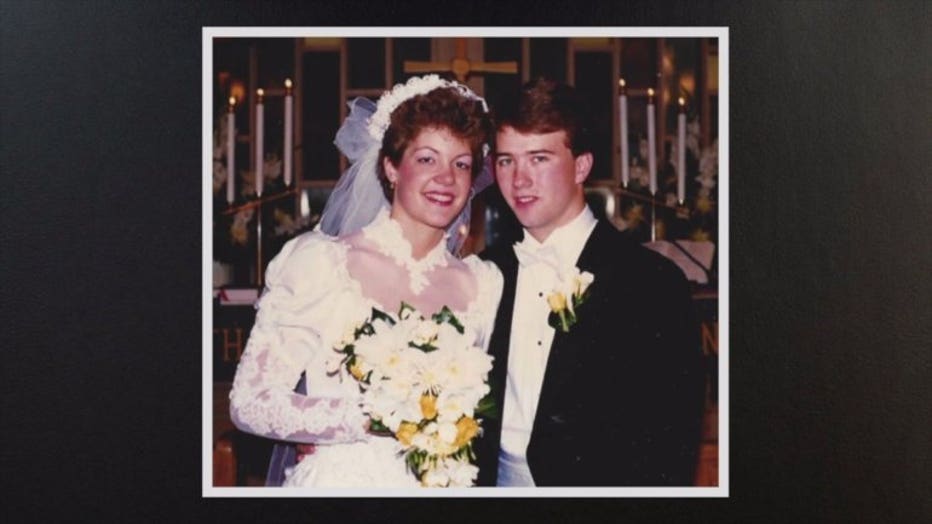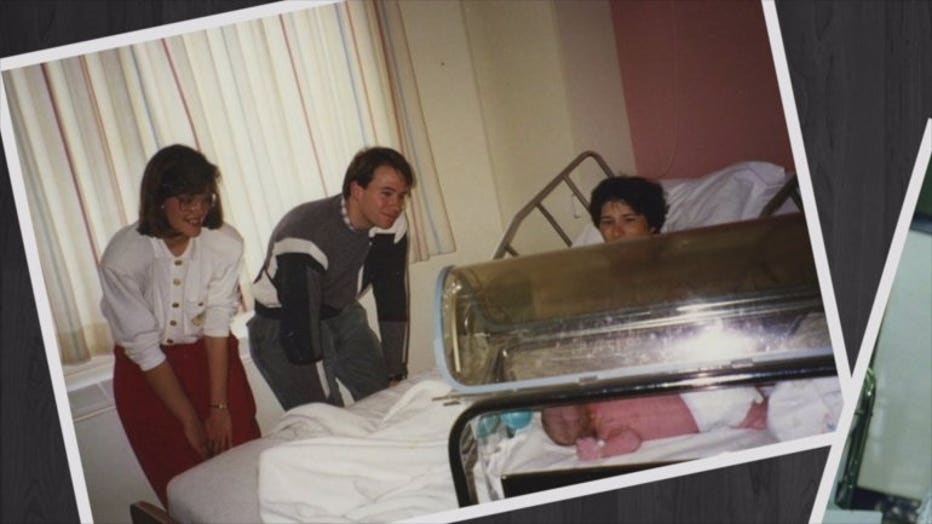 "She chose us immediately, and 16 days later, our daughter was born," said Schlindwein.

That daughter was Amalie Bowling. Two years later, they adopted a son. They made an agreement with both birth moms.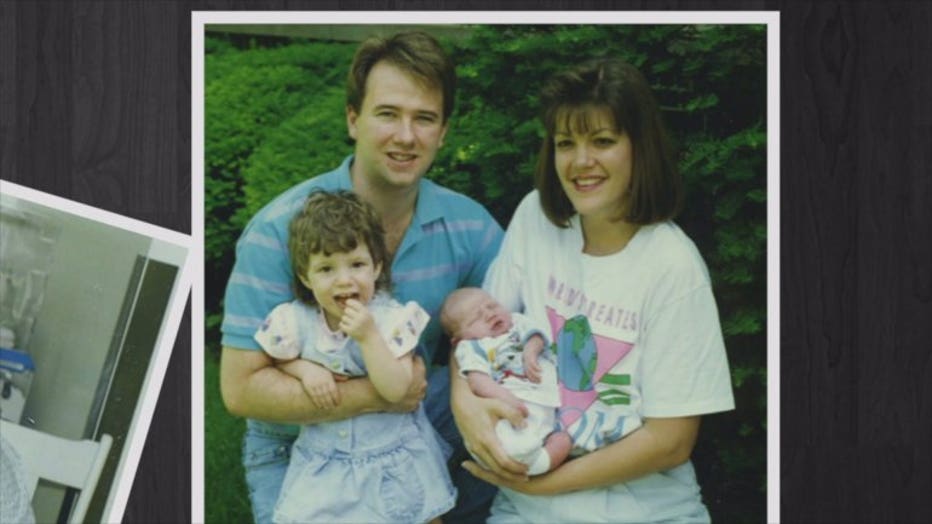 "At the time of both of the adoptions, (we) agreed to do both pictures and letters to send them and to keep the birth moms apprised of what was going on every year on their birthdays until the kids turned 18," said Schlindwein.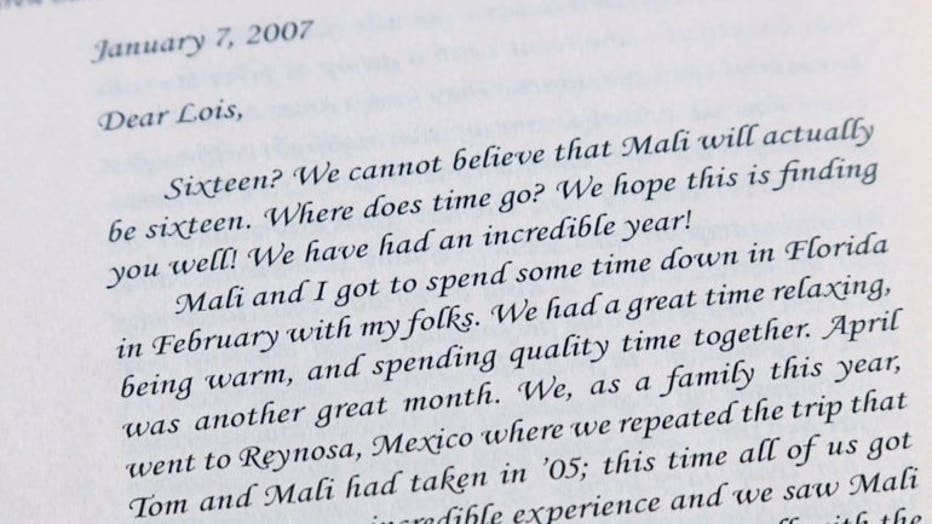 In 2012, shortly after Bowling's wedding, she and her family went to see her birth mom, Lois, who was dying of cancer. Lois had a scrapbook with all of the letters and keepsakes about Amalie.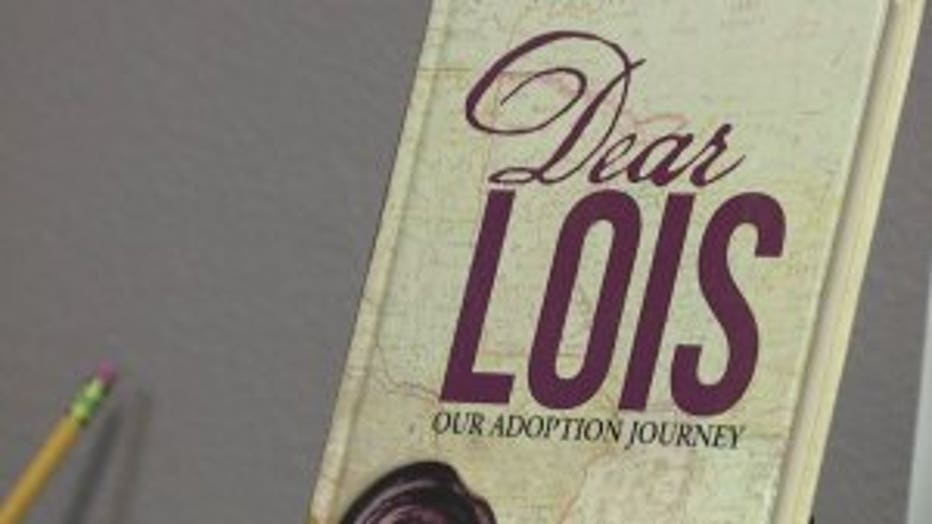 "They were tear stained. They were torn. They were tattered, and we found out that they were her life line, knowing that she had made the right decision," said Bowling.

After her death, Schlindwein and Bowling co-authored the book, "Dear Lois," which chronicled their adoption journey.

"And that was the springboard of how 'Chosen' started," said Schlindwein.

"Chosen" is a resource for foster and adoptive parents like Brenda Lytle. She had two foster daughters. Now, Lexi, 6, and Grace, 2, are her adopted daughters.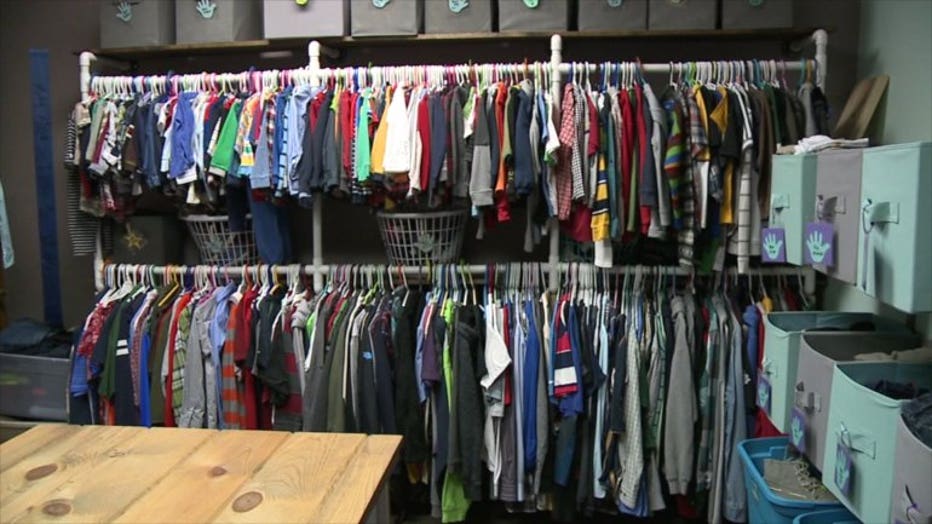 "'Chosen' is not just a clothes closet, and it offers free clothes to children. It also (offers) a way of connection, and as a foster parent and adoptive parent, sometimes you don't have connections with other families that are also going through the same thing as you are," said Lytle.

"Chosen" fosters the networks by sponsoring events like Toy Palooza, and movie nights.

Schlindwein said there is another important piece to the program.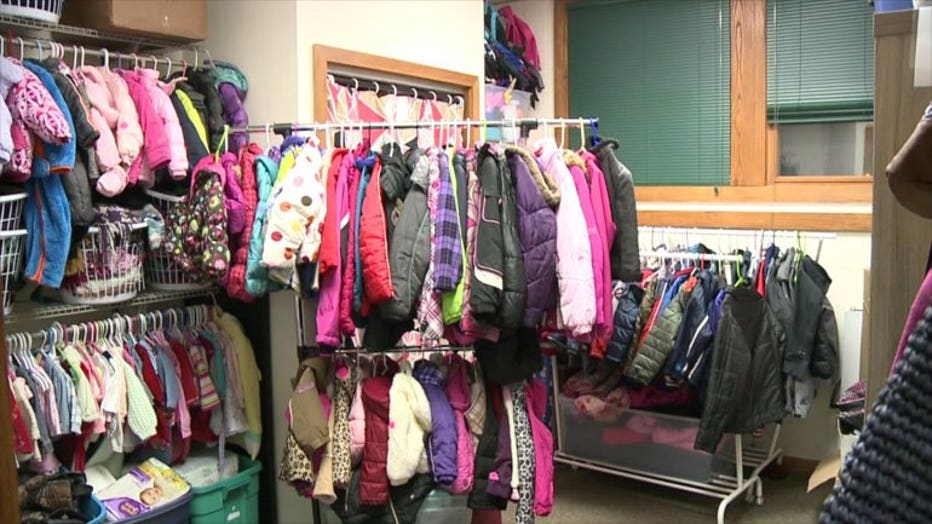 "We go and educate the community about the great need for more foster and adoptive families to help the kids in Wisconsin," said Schlindwein.

For Schlindwein and Bowling, the best part is working together.

"She and I are the best team that we could possibly have. It makes me so happy to come in every time and just do what we do best and love on people," said Schlindwein.

"Chosen" will be hosting a gala called "Open Hearts, Open Homes," celebrating foster and adoptive families and they would like you to join them Nov. 9 from 5:30 p.m. to 9 p.m. at the Crown Plaza-Milwaukee West at 10499 W. Innovation Drive in Wauwatosa. The event will feature keynote speakers, Emily and Chris Norton. Chris has been spotlighted in national media for his inspirational story of overcoming a spinal cord injury suffered while playing college football. He and Emily are foster parents to five children.

The event will also help the organization generate funds to continue doing what they do.

Gala dinner tickets are can be ordered through noon Friday, Nov. 2. Gala dessert tickets can be ordered through Tuesday, Nov. 6.

CLICK HERE for tickets, or to learn more.