Chinchillas seized in Waukesha now being adopted: "It's good to see them go to a good home"


WAUKESHA (WITI) -- Two months after more than 300 chinchillas were removed from a home in Waukesha, these animals are finding new "furever" homes. HAWS, the Humane Animal Welfare Society in Waukesha has begun the process of connecting the animals with those looking to adopt them.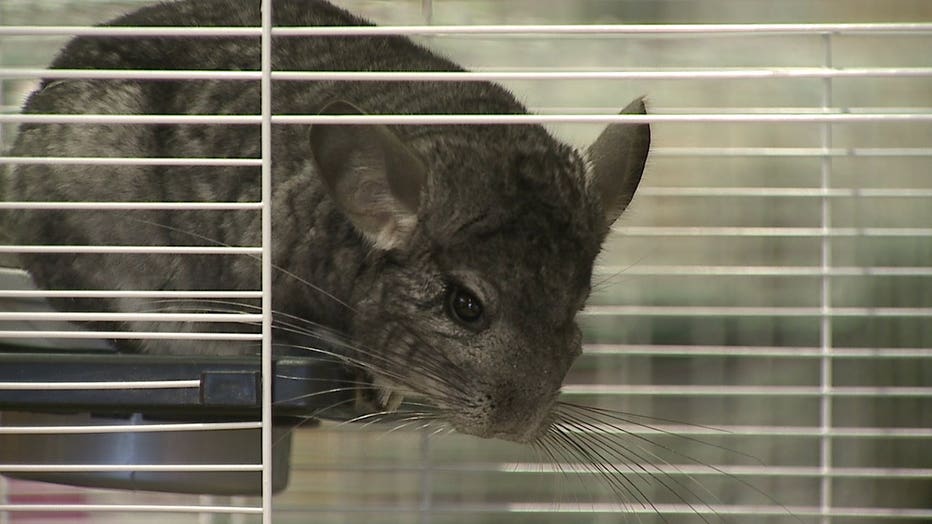 HAWS has been housing and caring for the more than 300 chinchillas since they were removed from a home on Melody Lane in Waukesha on March 29th.

50-year-old Garrett Rees and 39-year-old Tricia Rees of Waukesha each face five misdemeanor charges including child neglect and mistreatment of animals.

Officers were initially called out to the Rees home for a "well-being check." Officers made contact with Garrett and Tricia Rees. While standing in the doorway of the home, the officers "detected the strong smell of urine and ammonia." The officers were allowed inside the home and they indicated "their eyes and noses were burning...because of the level of ammonia."

Officers said in the complaint that "there was a complete disarray and there was clutter everywhere" inside the home. That included "flies swarming around the kitchen table" and "cages filled with animals which were identified...as chinchillas." One officer noticed there was chinchilla feces on the hallway and kitchen floors.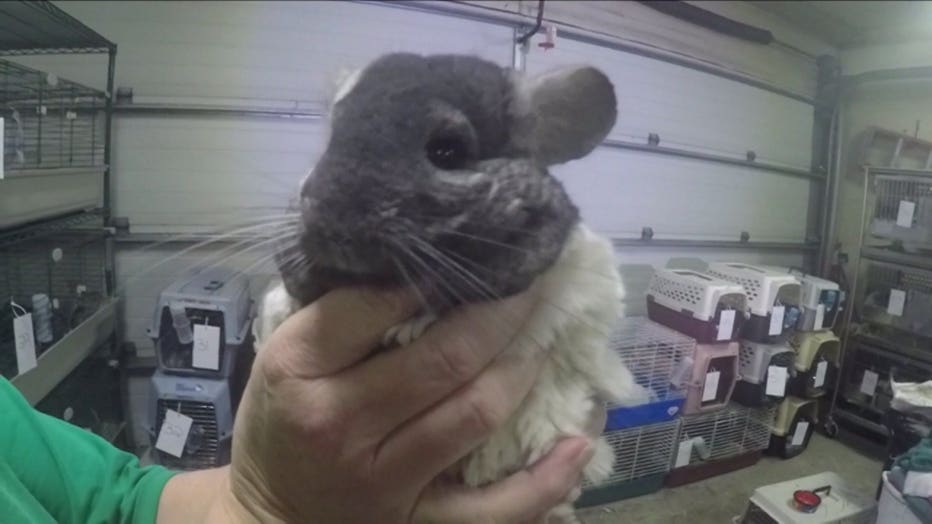 The Humane Animal Welfare Society (HAWS) was called in and removed 331 chinchillas from the home. They also found "several dead chinchillas in the basement freezer of the residence."

A fire marshal called in as part of this investigation stated in the complaint that "there was no ventilation system inside the residence and the house was not being ventilated in any fashion." He indicated there were "toxic ammonia levels" inside the home -- and that "it would take as little as 15 minutes of exposure to that level of ammonia to cause potential health issues."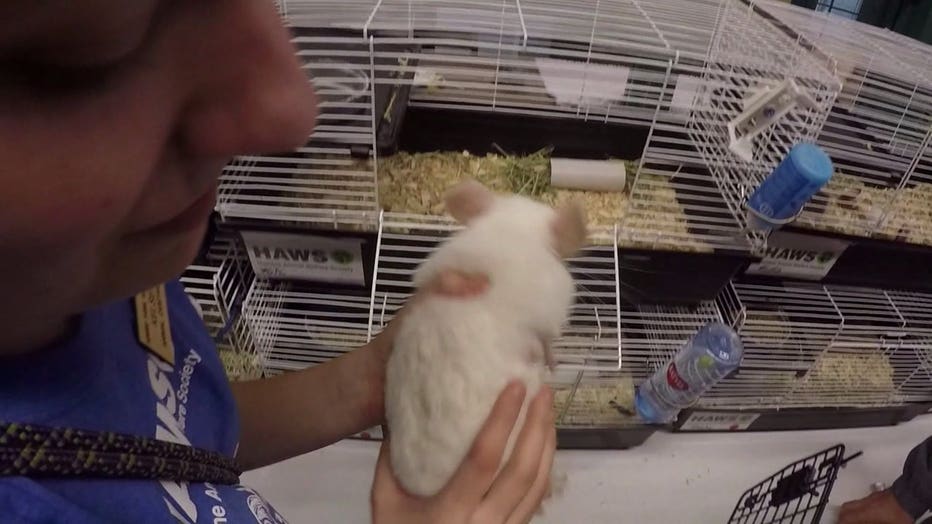 Officers asked the couple if there were any children living in the residence, and Tricia Rees said there were three. A seven-year-old child was located in the home -- and immediately evacuated. The other two children were apparently out of the residence.

As for the chinchillas, they were examined by a licensed veterinarian. Dr. Marla Lichtenberger "indicated that some of the chinchillas were mistreated." The complaint says she "believed there was neglect over a period of months."

Now, after months of legal wrangling, it's finally time to find these chinchillas loving homes.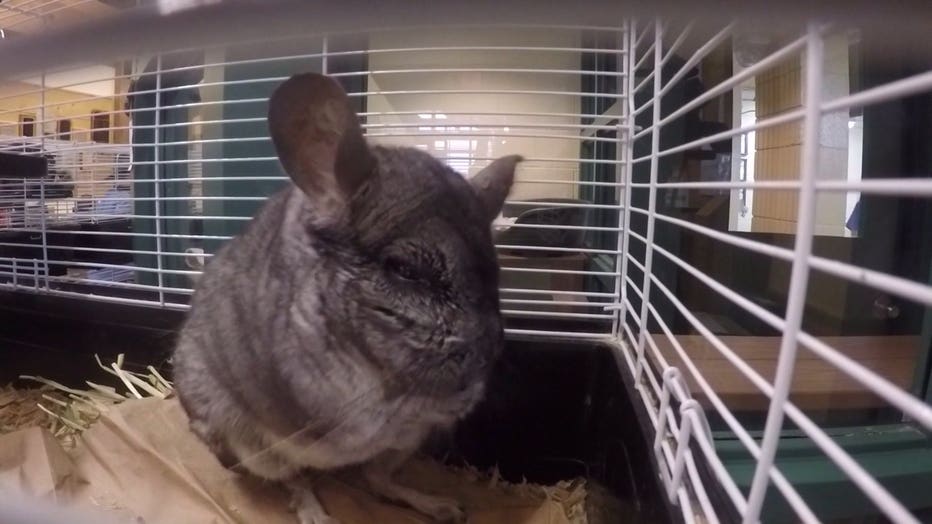 "They are going quick and we are excited!" HAWS Executive Director Lynn Olenik said Saturday.

Jessie Sherman waited weeks for the chance to adopt a chinchilla.

"Kind of waiting. The wife is in there, and kind of waiting to see how they are doing this -- and I'm going to let her pick," Sherman said.

The chinchillas' owners, Garrett and Tricia Rees, were initially refusing to surrender the animals -- but now, the court system has given HAWS officials the okay to begin the adoption process.

Caring for the hundreds of chinchillas for two months hasn't been cheap!

"In fees, it has accumulated to about $150,000," Olenik said.

On Saturday, May 30th, HAWS officials expected to find homes for 50 male chinchillas.

"It's good to see them go to a good home. I've been taking care of them in the back," a HAWS volunteer said.

HAWS has teamed up with other shelters in Wisconsin to help find homes for these animals -- including Elmbrook Humane Society in Brookfield.



More than 80 people took part in the first of two "education events" meant to ensure chinchilla adopters are property prepared to care for their new animals.

"It's busy. It's hectic," Sherman said.

The chinchilla craziness on Saturday reminded Jessie Sherman, a former Texan, of being back on the ranch.

"Oh yeah -- a livestock auction, but they don't have a hog-caller," Sherman said.

HAWS is adopting out the chinchillas using the following guidelines:

• Where it is safe to do so, the chinchillas will be neutered.
• Those on the waiting list to adopt will be contacted first to make appointments for viewing.
• A second education event has been scheduled for June 8th at 6:00 p.m. at HAWS to ensure adopters are properly prepared for their new companion animals.
• HAWS will announce on Facebook and at hawspets.org when the adoption waiting list has been exhausted and the remaining chinchillas are made available via special adoption events.
• To be added to the prospective adopters list, please email office@hawspets.org.

HAWS officials say it is possible 49 of the chinchillas could go back to their original owners -- Garrett and Tricia Rees.

"The owner has retained rights to 49 of the animals and those will be staying with us. We will still have the collection of the 49 throughout the court case," Olenik said.

The fate of these 49 chinchillas will be decided by court officials. If Garrett and Tricia Rees are not convicted, they could get the 49 animals back.