Child porn case: Former juvenile court judge sentenced to 9 years prison
MADISON, Wis. - A former juvenile court judge was sentenced to nine years in prison and another 20 years of supervised release after pleading guilty to federal child pornography charges.
Brett Blomme, 39, resigned from his position in the Milwaukee County Circuit Court in early September and pleaded guilty to two counts of distribution of child pornography later that month. The former jurist appeared before a federal judge in a Madison courtroom Wednesday, Dec. 22, for a sentencing hearing.
"By viewing and downloading these images and videos, I re-victimized you, again," Blomme said, addressing the unidentified young children and toddlers abused in the downloaded files. 
SIGN UP TODAY: Get daily headlines, breaking news emails from FOX6 News
Blomme sat at the defense table dressed in orange prison-issued clothing, his ankles shackled together, addressing Chief Judge James Peterson. Blomme said his addictions stemmed from being a closeted gay man growing up, and that the pandemic contributed to his actions.
"I was drinking almost every night. I was obsessed by technology and social media," said Blomme. "I was filling my emptiness with these images and videos, in an attempt to make myself whole, and it did not work."
Blomme, a former assistant public defender and past president and CEO of a Milwaukee LGBTQ+ foundation, was elected to the Milwaukee County Circuit Court in April 2020 and appointed to juvenile court. Less than a year later, Blomme would face state child pornography charges, accusing him of distributing child pornography – including while in the juvenile court facility.
Federal prosecutor Chad Elgersma did not address the court during sentencing, and declined to comment following the hearing, leaving the government's filings to speak for its position in the case – saying Blomme lived a "double life."
Prosecutors recommended Blomme be sentenced to more than a decade in prison, plus an additional 20 years of supervised release, based on federal sentencing guidelines that take into account the nature of the crimes and criminal history of the defendant. The penalty for a conviction on the charges calls for a 5-year mandatory minimum sentence.
Peterson departed downward, slightly, from the calculations – noting the mandatory minimum for child pornography crimes aren't based on historical decision-making and sentencing practices, compared to other crimes, but federal laws. Peterson said the guideline enhancement for using an electronic device essentially is a double count against a defendant, as virtually all present-day child pornography cases involve a computer device of some kind.
That said, Peterson called the nature of the child pornography downloaded and disseminated by Blomme the "roughest of the rough" and that it was a set of decisions by Blomme to select and distribute such virulent content.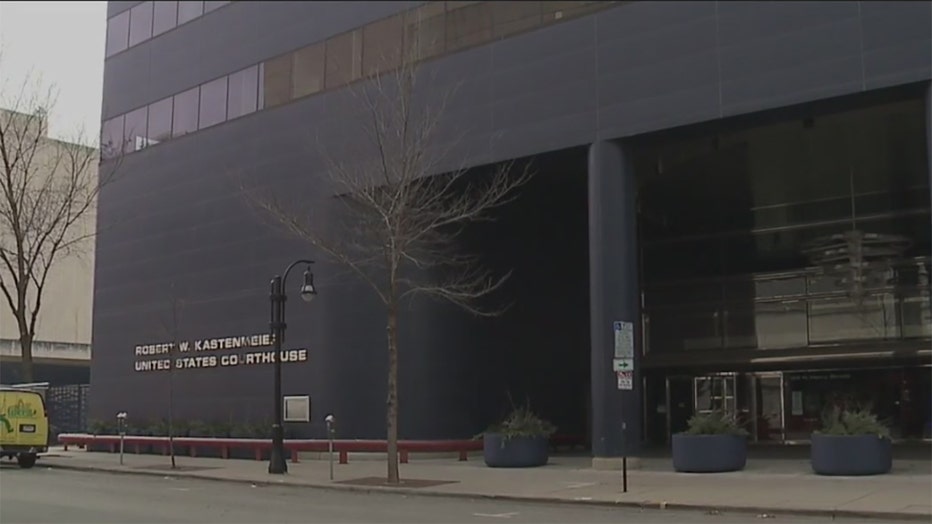 Robert W. Kastenmeier U.S. Courthouse in Madison
Peterson said he accepted Blomme's defense attorney's argument that this case was not one of judicial misconduct, such as a judge taking a bribe to fix a case, but that Blomme's actions as a seated child court judge left "a huge stain on the reputation of the judiciary."
"Regardless of objective quality, everyone who appeared before you has a doubt about that decision," said Peterson. "That is a substantial consequence of your crime."
Peterson also questioned Blomme's explanation for his actions, pointing to documented instances of his sexual interest in young boys.
"This isn't a momentary darkness caused by the pandemic. I just don't think it's an adequate explanation," Peterson continued.
FREE DOWNLOAD: Get breaking news alerts in the FOX6 News app for iOS or Android
Blomme's attorney Chris Van Wagner argued a lesser sentence would best fit his client's crime and rehabilitation needs, asking that Peterson impose a lesser sentence to allow Blomme to receive treatment for his child pornography and alcohol addiction.
"I contest his crime is a crime of deviance that requires treatment," said Van Wagner. "What I see is a man who hid (his addictions) from everybody, and did his work well."
Blomme was arrested and charged in Dane County in March 2021 with seven counts of possessing child pornography. According to a criminal complaint, a tip from the National Center for Missing and Exploited Children (NCMEC) found a Kik messaging user uploaded pictures and videos of child pornography on 27 occasions in October and November 2020, which were sent to other users. The user's internet use was tracked back to Blomme, his Cottage Grove home, a friend's Milwaukee County home, and the Vel R. Phillips Juvenile Justice Center in Wauwatosa.
Blomme was indicted by a federal grand in May.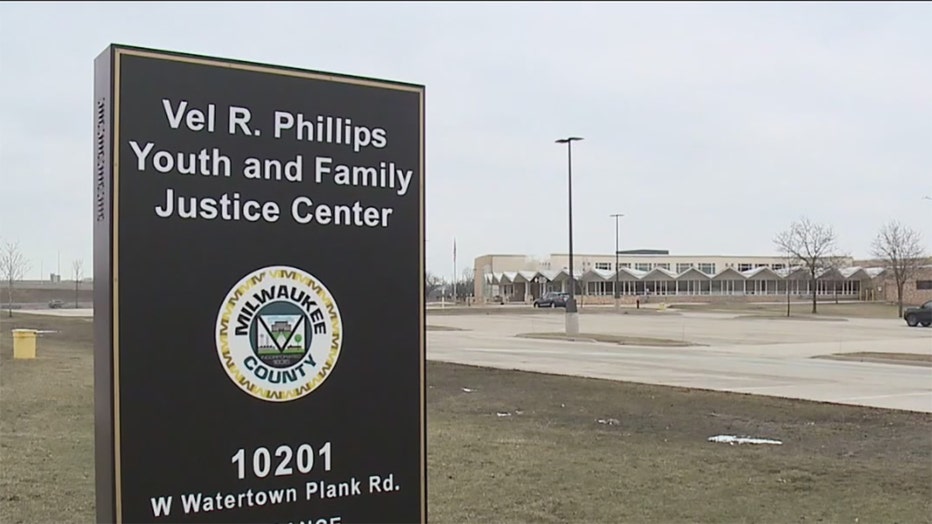 Vel R. Phillips Juvenile Justice Center
A number of letters from Blomme's family and friends were submitted ahead of sentencing, speaking to Blomme's character and asking for Peterson to consider a lesser sentence. Blomme's parents, brother, husband, pastor and a friend were present in the courtroom Wednesday.
In an unusual step, the head of the state's court system spoke at the sentencing hearing, saying the judicial system itself was a victim of Blomme's actions. Judge Randy Koschnick said Blomme's use of children's court internet to upload and view child pornography "left an indelible stain on the courthouse." Koschnick added that Blomme's actions had a detrimental effect on the courts, children and families, who require a regular presence.
"Because of that criminal conduct, families lost that benefit and continuity," said Koschnick.
Blomme had remained in the Sauk County Jail since his arrest on the federal charges. 
In addition to the nine-year prison term – which could be nearly halved with time served and good behavior credit – Peterson ordered Blomme to enroll in alcohol abuse and sex offender treatment, pay $200 in a special assessment and a $5,000 sex trafficking assessment.
Blomme's law license is currently suspended and is in the process of being surrendered, following his conviction, according to his attorney. The state case on similar charges is still pending, but will likely be dismissed following the conclusion of the federal case.