Chief Flynn: "We are not doing enough for the mentally ill"


MILWAUKEE (WITI) -- Milwaukee Police Chief Ed Flynn said during a news conference on Thursday afternoon, May 1st, "We are not doing enough for the mentally ill."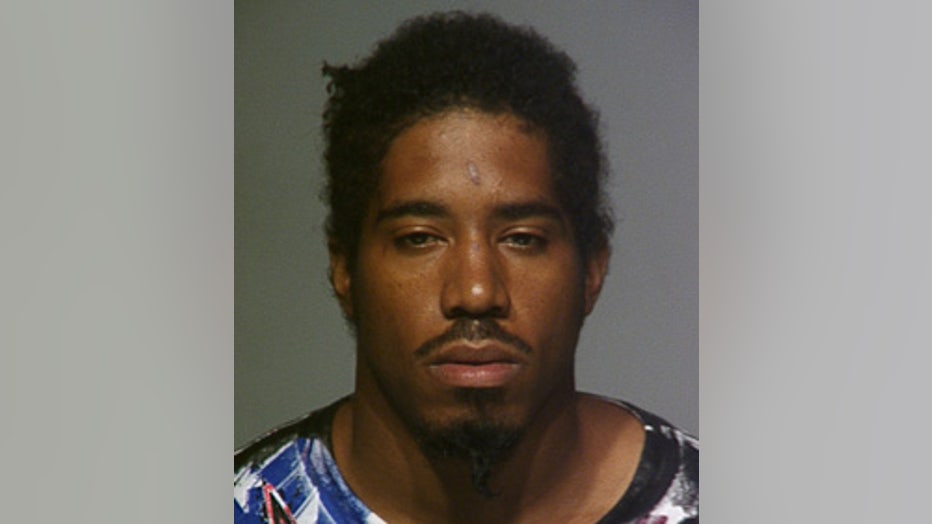 Flynn made the statement after identifying the man shot and killed by a police officer at Red Arrow Park in downtown Milwaukee on Wednesday, April 30th. That suspect is 31-year-old Dontre Hamilton.

Hamilton had a history of mental illness and criminal activity, and Chief Flynn says the system in place to help people like Hamilton, who suffer from mental illness, is failing. That's putting both police officers and the public in danger.

"We must not lose sight of the fact that once again, a violent confrontation occurred on the street between an officer and a violent, combative, mentally ill individual," Chief Flynn said.

Wednesday's incident began around 2:30 p.m. on Wednesday when a foot patrol officer on his beat learned of "trouble with a suspect" in Red Arrow Park.

The officer encountered Hamilton laying on the ground. A witness tells police the officer helped him to his feet — and was attempting to conduct a field interview. The officer was patting Hamilton down when a struggle ensued. The officer withdrew his wooden baton to defend himself, and Chief Flynn says Hamilton took the officer's baton from him and began striking him in the head. That's when the officer withdrew his service weapon — a .40 caliber Smith & Wesson — and fired "several shots" at Hamilton — striking him several times, ultimately causing his death.
Chief Flynn indicated during the news conference that Hamilton was diagnosed with schizophrenia -- and his family said he was recently acting strangely.
"My understanding from the family is he was in a state of crisis. We'll never know what was going through his mind when the officer was patting him down. We don't know," Chief Flynn said of Hamilton during a news conference on Thursday.
Chief Flynn said Hamilton's arrest history could be directly connected to his mental health issues.
In fact, Chief Flynn says MPD had an interaction with Hamilton last year. In that incident, Chief Flynn says Hamilton stabbed himself on both sides of his neck -- telling police voices told him to kill himself -- and them.
Hamilton went into emergency detention, and he was diagnosed with Schizophrenia.
The problem of mental illness is much bigger than just Hamilton, as we all know.
"We're not demonizing the mentally ill. They suffer, their families suffer and it is an extraordinary social and public health problem," Chief Flynn said.
Chief Flynn said every year, the Milwaukee Police Department responds to more than 7,000 calls involving mentally ill individuals. That's an average of about 26 calls a day.
Since 2005, there have been over 50,000 emergency detentions brought by MPD to the Milwaukee County Mental Health Complex -- according to Chief Flynn.
There, they are often evaluated, and then released.
"Families suffer, individuals suffer, and people are at risk because individuals cannot get the treatment they need to lead functioning lives. It's clear there's a broken system. For all its other failings, it's failing particularly adults in mental health crisis who have a tendency to behave violently when off their medicines. Violence is a direct result of these people's untreated mental illness. They are on the street. They have nowhere to go. Their families cannot help them. There seems to be nothing anybody can do for them except to dial 911," Chief Flynn said.
Chief Flynn says leaving the mentally ill to their own devices and not getting them the treatment that they need puts their lives at risk, as well as the lives of others.
Chief Flynn says jails have become "defacto mental health institutions" due to cuts in mental health services. Chief Flynn says state, county and city budgets have been slashed across the country, and it seems one of the first things to be cut is services for the mentally ill.
Chief Flynn says three of the four fatal police shootings last year involved mentally ill suspects who were armed -- including a mentally ill person shot and killed inside Milwaukee's downtown Transit Center in November.
Chief Flynn went on to say 25 percent of his officers are trained on crisis intervention -- and every member undergoes training on how to handle the mentally ill. But Flynn said, "We are a first response. We are not treatment providers. We are not a solution to this problem."