Chattanooga shooting victim, Sgt. Carson Holmquist, laid to rest in Granstburg
GRANTSBURG -- A small Wisconsin town has said goodbye to a Marine killed in the attack on a Navy-Marine reserve center in Chattanooga,  Tennessee.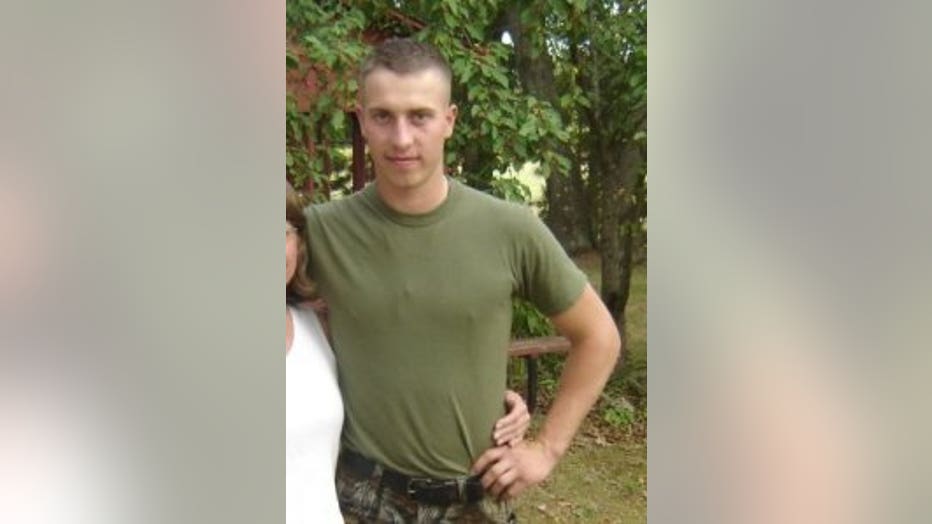 U.S. Marine Carson Holmquist was among four Marines killed in a shooting at a Navy operational center in Chattanooga, Tennessee on July 16, 2015.


More than 60 people in military uniforms saluted as an honor guard of Marine pallbearers carried Sgt. Carson Holmquist's flag-draped coffin to a hearse on the way to a private burial with military honors.

A dozen members of a Marine Corps honor guard stood watch as fellow Marines in dress blue uniforms carried the coffin of Sgt. Carson Holmquist into Grantsburg Senior High School for a public visitation Saturday.

The 25-year-old Holmquist grew up in the northwestern Wisconsin town of 1,300. He graduated in 2008 from Grantsburg High School, where the U.S. flag was flying at half-staff.

Sgt. Holmquist joined the Marines in 2009 and served two tours of duty in Afghanistan.

Holmquist was among four Marines and a sailor who were killed in the July 16 attack. Police later killed the attacker during a shootout.

Gov. Scott Walker canceled two presidential campaign stops to attend the visitation and funeral. He ordered that flags be flown at half-staff until sunset.