Charges filed: Raymond Barfield accused of escaping from police van, crashing stolen vehicle


MILWAUKEE -- 17-year-old Raymond Barfield of Milwaukee now faces multiple charges tied to his alleged escape from a police van as well as a police pursuit that ended in a crash -- incidents that occurred in September.

At the young age of 17, Barfield has quite an arrest history, which includes several charges related to violence.

"He has eight prior juvenile adjudications. The most recent is for a 2015 battery while armed, 2015 resisting or obstruction, 2015 theft, 2014 resisting or obstructing and disorderly conduct,  2013 resisting or obstructing, 2013 disorderly conduct, 2012 theft," the court commissioner said when Barfield made his initial court appearance in this case on Tuesday, October 4th.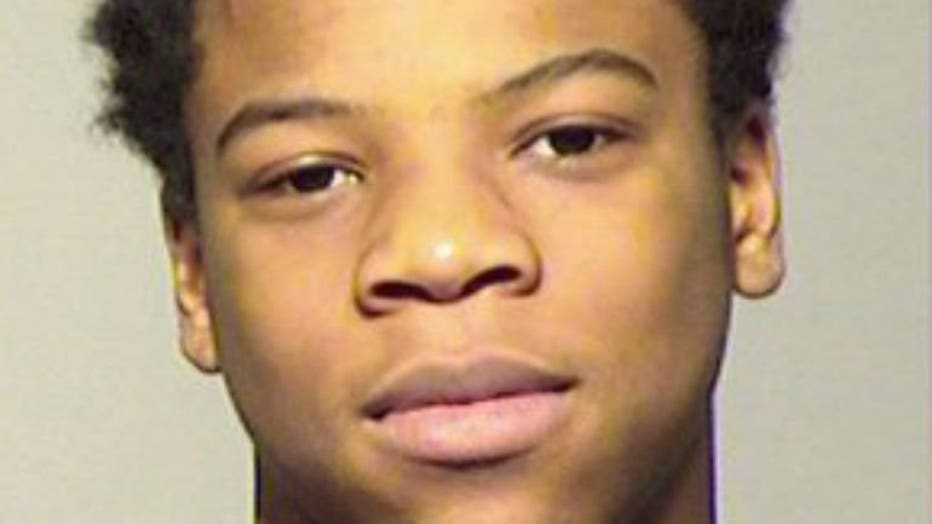 Barfield faces the following criminal charges in the latest case filed against him: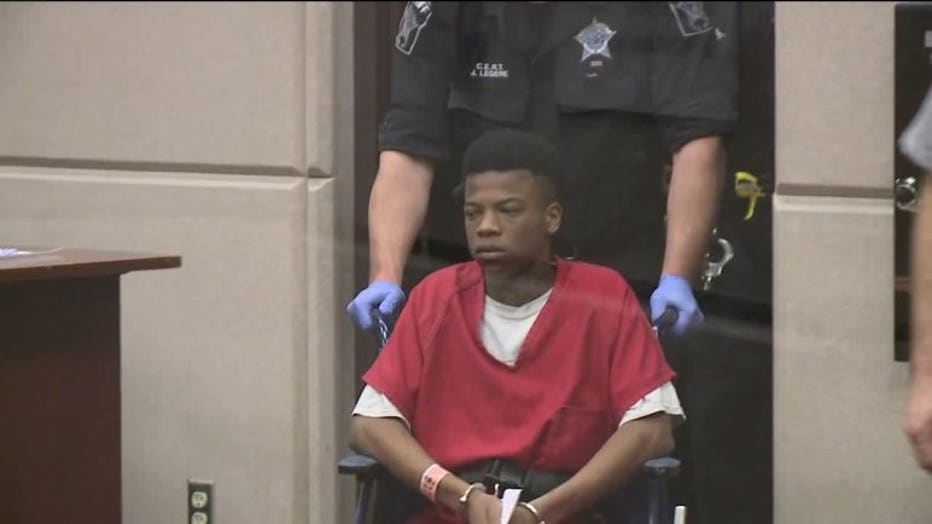 When he made his initial appearance in court in this case on Tuesday, he was handcuffed, wheeled into court in a wheelchair and surrounded by four deputies.

According to the criminal complaint, the first two charges are associated with an incident on Sunday, September 11th. Officers on patrol just south of 35th and Florist noticed "three male subjects applying tint to the windows of a vehicle parked" in an alley. Barfield was apparently sitting in the driver's seat of the vehicle. Police say it was listed as stolen by the owner.

The complaint indicates officers ordered Barfield to turn off the engine of the vehicle. Barfield attempted to flee -- driving "southbound through the alley." The complaint says the officer "grabbed the steering wheel of the vehicle and turned it sharply to the left, causing the vehicle to crash into garbage cans and come to a stop." Barfield tried to run -- but he was taken into custody.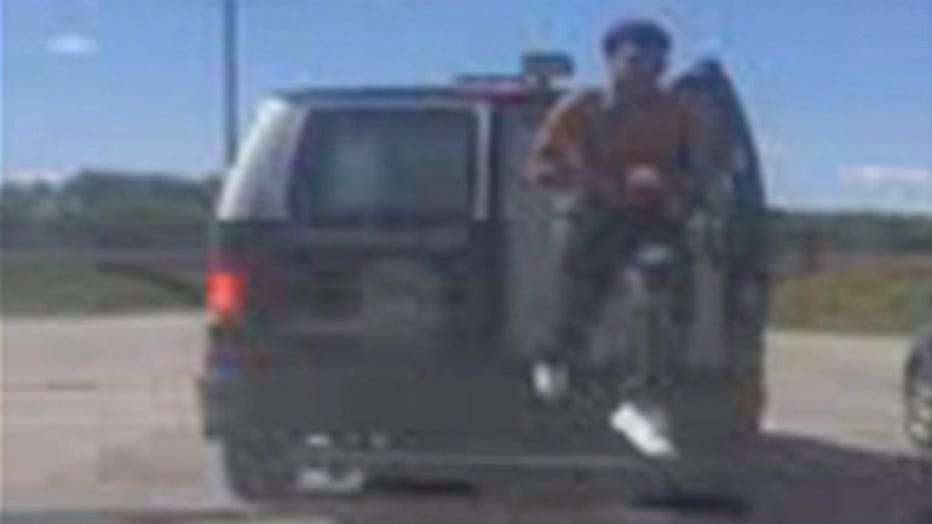 Man appears to escape from MPD van


After being put into the back of a police van, Barfield  managed to escape in the neighborhood near 43rd and Silver Spring Drive. He fled on foot and was unable to be located.

The last three charges are associated with an incident that happened on Monday, September 26th. Officers noticed a car with California license plates traveling at a high rate of speed near 35th and Garfield. The plates did not match the car they were on. The complaint indicates Barfield was seen exiting the front passenger seat on the car and getting behind the wheel. A short time later, the vehicle traveled west on Galena Street "swerving into the eastbound lane of traffic numerous times at speeds in excess of 60 miles-per-hour."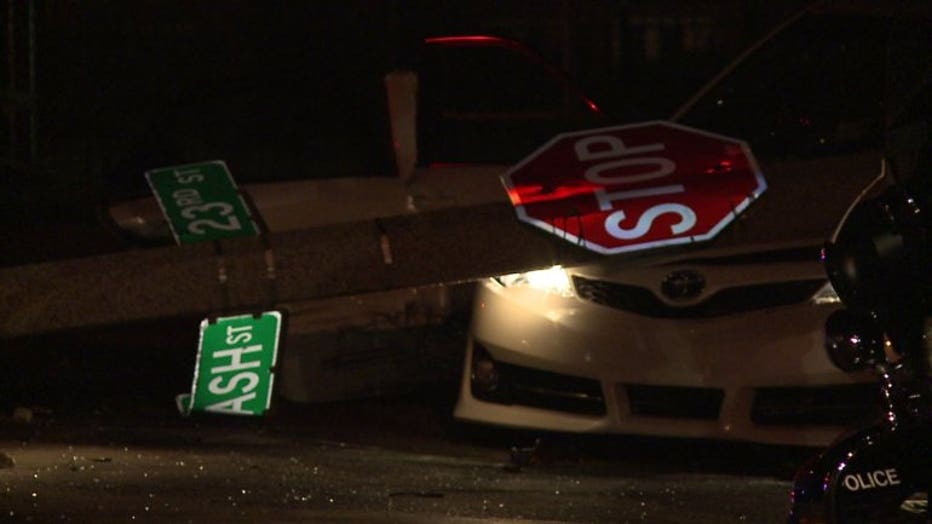 The complaint indicates a pursuit was initiated near 40th and Lisbon. Eventually, the car driven by Barfield failed to stop at the intersection of 23rd and Nash. It crashed into a vehicle and then collided into a light pole.

According to the complaint, Barfield "was trapped in the stolen Camry and had to be extricated from the vehicle." Three other people were in the car with Barfield at the time of the crash.

Officials say during the course of the pursuit that ended with the crash "the defendant drove at times in speeds in excess of 75 miles-per-hour through predominantly residential neighborhoods, at times with his headlights extinguished, and struck two City of Milwaukee police squads engaged in the pursuit."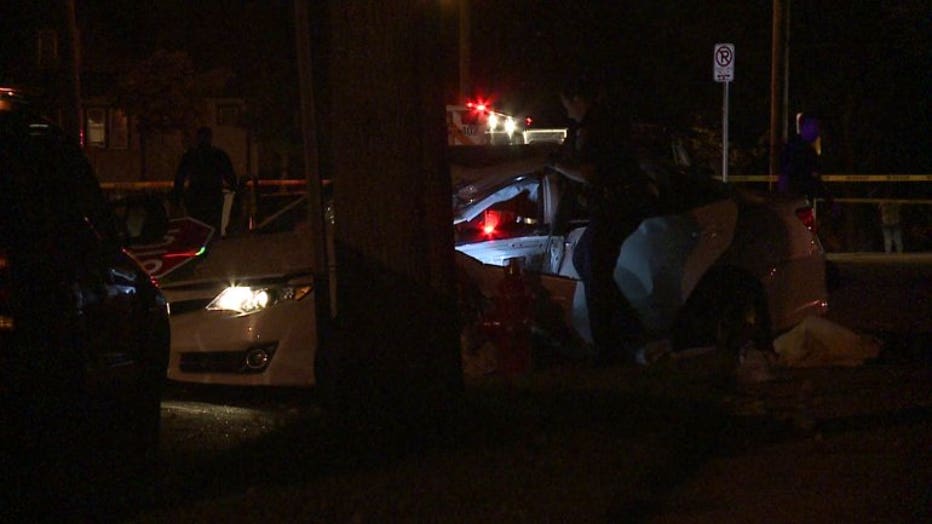 During Barfield's initial court appearance Tuesday, probable cause was found for further proceedings in this case. Cash bond was set at $25,000 -- and a preliminary hearing was scheduled for October 12th.

Barfield has another open case out of Milwaukee County, filed in July.

He faces four felony charges:


He has a scheduling conference set for October 26th, and a jury trial set to begin in December.