Charged: West Allis woman accused in "slow speed" pursuit on I-94, crashing into squad


WAUKESHA COUNTY -- A West Allis woman has been charged -- accused in a "slow speed" pursuit on I-94 that ended with the woman allegedly crashing into a Waukesha County Sheriff's Department squad car in Pewaukee.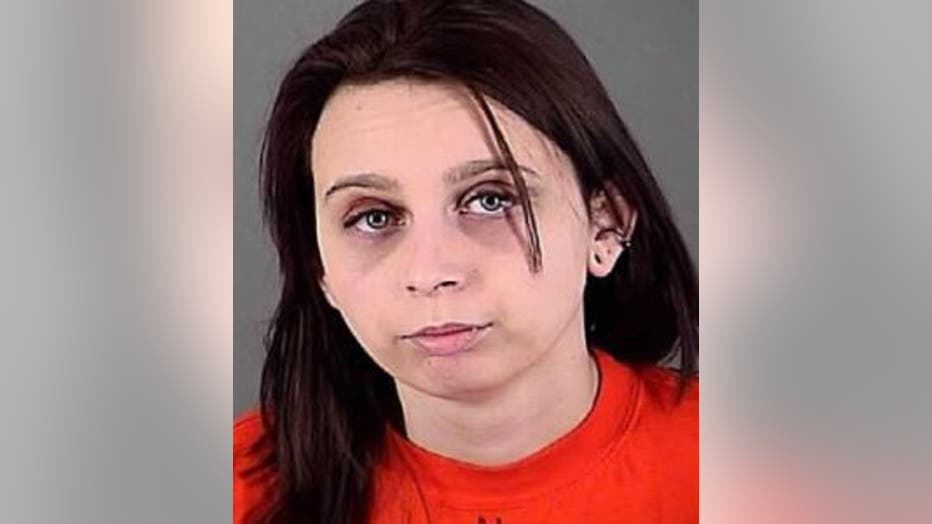 The accused is 23-year-old Rebecca Szymkowski of West Allis, who is facing one count of attempting to flee or elude a traffic officer.

The incident happened on Saturday, February 13th.

According to the criminal complaint, around 2:15 a.m., a Waukesha County Sheriff's lieutenant was dispatched following a report of a possible intoxicated driver on I-94 westbound. While en route, the lieutenant noticed a vehicle operating without its headlights on.

The lieutenant followed the vehicle, noting it was traveling at approximately 50 miles-per-hour.

The lieutenant activated his lights and sirens -- and the vehicle didn't pull over, according to the complaint.

The complaint indicates the vehicle was "weaving heavily" within its lane of traffic and drifting to the left emergency lane.

The vehicle was pursued by the lieutenant, who utilized his squad's spotlight in an effort to get the driver's attention.

The complaint indicates the vehicle "weaved from the left lane into the center lane multiple times."

As the vehicle neared Brookfield Road, it slowed to 20 miles-per-hour, and then to about eight miles-per-hour. The vehicle continued to "veer into the center lane and cause a hazard."

As the vehicle approached Barker Road at about five miles-per-hour, it veered from the center lane across the left lane and into the emergency lane -- eventually crashing into a median.

As the pursuit continued, the vehicle accelerated back up to about 50 miles-per-hour.

According to the complaint, the lieutenant noted that it appeared the driver noticed him following before speeding up.

The pursuit eventually approached another deputy, who was conducting a traffic stop on I-94 westbound on the Fox River Bridge. The deputy was laying out stop sticks on the interstate, and he indicated he "could barely see the suspect vehicle due to its lights being inactivated." This deputy had to run in an attempt to get out of the way of the suspect vehicle.

The vehicle eventually collided with this deputy's fully marked squad, which had all of its emergency lights activated.

PHOTO GALLERY:



Officials made contact with the vehicle's driver. She was treated for an injury to her foot and placed in a "C collar."

According to the complaint, a strong odor of intoxicants were noted.

A preliminary breath test revealed a result of .188 grams of alcohol per 210 liters of breath.

Szymkowski was arrested for OWI -- first offense.

According to the complaint, when asked if she saw the squad car attempting to stop her vehicle prior to the crash, Szymkowski said "yes."

The total distance of the pursuit was 1.4 miles.