Charged: Shaquille Stone accused of armed robbery, stealing a car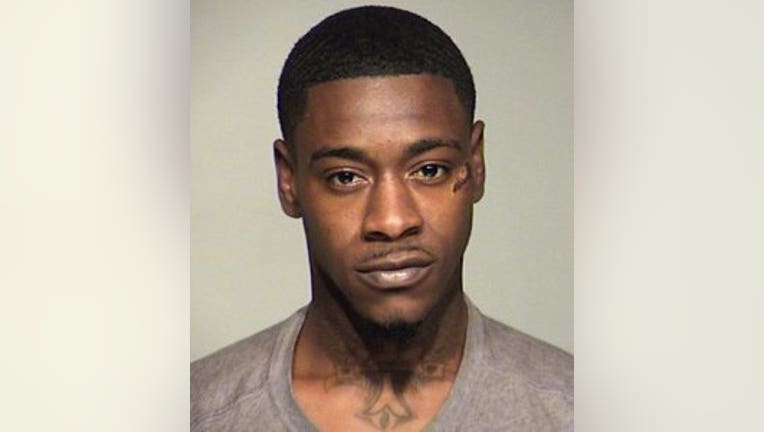 MILWAUKEE -- 23-year-old Shaquille Stone of Milwaukee faces multiple criminal charges for allegedly robbing two people and stealing a car.

Stone faces the following criminal charges:


According to the criminal complaint, Stone's alleged crimes happened on two separate dates -- Wednesday, September 10th and Wednesday, September 21st.

On September 10th, the complaint indicates Stone approached a couple in a car near Fratney and Burleigh in Milwaukee. One of the victims apparently saw "Stone holding what appeared to be a long gun or rifle type weapon." Stone apparently demanded money. When the woman said she didn't have any, Stone allegedly told the woman to give him her Apple iPhone 6S. The complaint indicates Stone then grabbed the car keys and drove "through the alley at a high rate of speed."

On September 21st, the complaint says Stone approached a couple which had just exited a restaurant on Center St. near Bremen. The victim said the suspect was holding "what appeared to be an 'AK-47 type' weapon." The complaint indicates Stone got into an argument with the man while attempting to get his wallet. The complaint says the "gunman then punched (the victim's) head, which knocked (the victim) to the ground." The woman then complied with the gunman's demands and provided her purse. The complaint indicates Stone kept a credit card and some cash from the purse -- but dumped everything else.

The complaint indicates on September 27th, officers located the stolen vehicle from the first incident in a Motel 6 parking lot on Port Washington Rd. in Glendale. "When officers approached the vehicle, Defendant Stone exited the front passenger seat area of the vehicle and ran northbound along N. Port Washington Rd. and then westbound on W. Silver Spring Dr." Stone was eventually apprehended.

A search of Stone's residence later turned up "an AK-47 style BB gun with a plastic faux wood grain stock."

Stone is due in court for his preliminary hearing on Wednesday, October 12th.