CHARGED: Milwaukee woman accused of killing her sister during altercation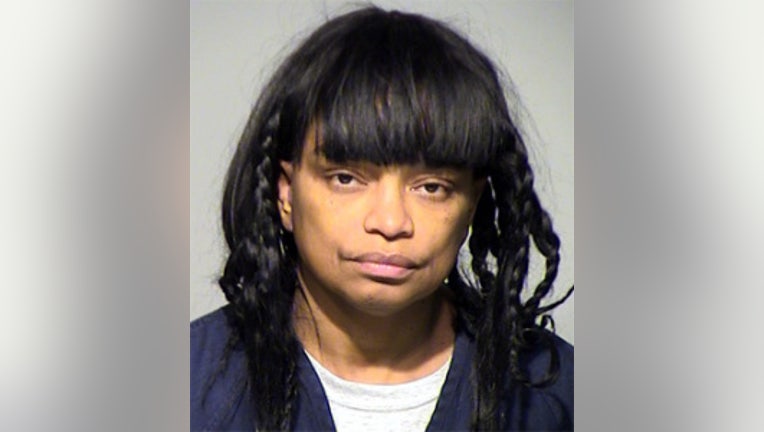 article


MILWAUKEE (WITI) --  A 51-year-old Milwaukee woman has been charged in connection with the death of her sister, 52-year-old Sheri Head. Head was pronounced dead early Tuesday morning, December 9th following a physical altercation with Marcia Render inside her west side residence.

Render is facing one count of second degree reckless homicide and one count of strangulation and suffocation.

According to the criminal complaint, squads were dispatched to a residence near 37th and Galena at about 12:40 a.m. to investigate a "family trouble" complaint.

Upon arrival, police encountered the caller, who identified herself as Marcia Render, on the front porch of the residence. During that time, Render admitted that during a confrontation with her sister, Sheri Head, she had "sat on" her "holding her down until police arrived." She further stated to officers that her sister was currently "passed out" inside the home.

When police entered the residence, they found Head unconscious, but breathing, on the living room floor. The Milwaukee Fire Department was called to the scene and attempted life-saving measures, which were unsuccessful. According to the Medical Examiner, Sheri Head died as a result of manual strangulation and ruled her death a homicide.

According to the criminal complaint, Render told authorities that the altercation occurred after Head had returned home from a tavern, which both sisters were at Monday night. Render told police that she became upset with Head at the tavern and left the tavern alone. Render indicated that once she got back to the residence, which she shared with Head, she began to move her items into the living room, as if she was going to move out, according to the complaint.

According to the complaint, Render told police she was later awaken by the sound of Head returning home and screaming for her to "get out" of the residence. Render claims Head then began throwing and kicking her belongings down the stairs. At that time, Render called 911, to report Head's behavior.

The complaint indicates that Render called 911 multiple times to report that her sister was destroying her property. During one of the calls, Render says she is about to "snap" on her sister and that she wants to "stay on the phone so I don't do nothing to her."

When police arrived on scene, more than an hour after the initial call, Sheri Head was found unconscious on the living room floor. She was later pronounced dead. Render claims she was holding Head "down until the police got there." According to the complaint, at no point during Render's statement does she indicate that she was holding her sister down to defend herself.

Render told police that the physical contact occurred when she observed a bookcase "in motion" and then ran up in an attempt to stop if from falling on the floor. Render stated that as this occurred, the bookcase fell to the floor. At that time, Render claims both women fell to the floor and began to wrestle.  Render says she ended up on top of Head, who was lying face down on her stomach.

Render indicates that she then put her right knee in the middle of Head's back as she straddled Head. Render indicated that Head was struggling at this point, so she then attempted to hold Head down by placing her knee on her back, with one hand on the back of Head's head, and the other hand allegedly on her "upper back or shoulder."

According to the complaint, Render then indicated that at some point during the altercation Head stopped struggling, and Render moved both of her hands and placed them on Head's upper back area and continued to hold  her down on the ground.

Autopsy findings indicate that Head suffered visible trauma to her neck muscles, which indicate that Render had to have "intentionally placed pressure, and significant pressure, against the neck and throat of Sheri Head during the course of the incident, while likely further impeding Head's breathing, possibly contributing to her death by asphyxiation, by holding her knee against the victim's back."

If convicted on all charges, Render could face up to 31 years in prison.