Charged: Dajon Piltcher accused in fatal shooting of Jermaine Crittendon
MILWAUKEE -- 20-year-old Dajon Piltcher of Milwaukee is now charged with first degree reckless homicide, use of a dangerous weapon in connection with the shooting death of 29-year-old Jermaine Crittendon.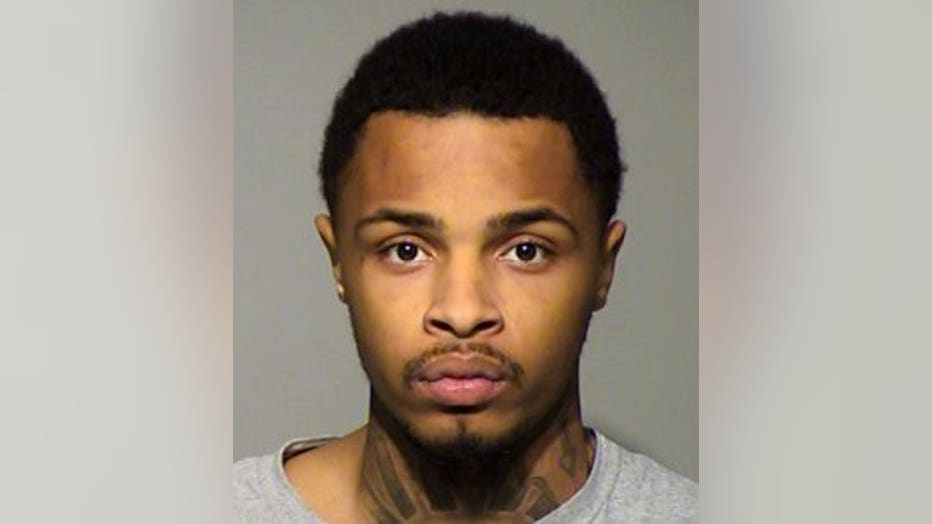 According to the criminal complaint, a Milwaukee police officer was at Aurora Sinai Medical Center on Saturday afternoon, April 22nd when a car pulled up to the emergency room entrance and the persons inside unloaded a body with help from hospital personnel. The victim had been shot, was unresponsive and died. He was identified as Crittendon -- and an autopsy showed he had been shot twice.

The complaint indicates Crittendon had been shot in the neighborhood near 28th and Wright shortly before 2:30 p.m. that Saturday. Eyewitnesses to the shooting told police Crittendon walked up to the passenger side of a white SUV. The driver of that SUV indicated the people inside were there "for the purpose of visiting a friend on his birthday." But moments after Crittendon approached the SUV, shots were fired from the rear passenger side of the SUV, the complaint says. A witness told police he "observed Crittendon clutch his chest and then fall to the ground." The white SUV then fled the scene.

Witnesses to this crime later identified Piltcher as the shooter in this incident, the complaint indicates.

On May 4th, investigating officers recovered the white SUV in the neighborhood near Teutonia and Bobolink. A search of the vehicle "revealed that the surfaces inside the passenger compartment had been wiped down. A bottle of bleach was recovered from the vehicle. Underneath the rear seat floor mat on the passenger's side, investigating officers recovered a spent 9mm shell casing." A closer examination of the casing revealed "it was fired from the same firearm as the casing recovered from the shooting location."

If convicted, Piltcher faces up to 60 years in prison.