Charged: Couple arrested in Big Bend accused of murdering woman's mother in Missouri


BIG BEND -- A man and woman arrested in Waukesha County Monday, June 15th have now been charged with the brutal murder of a Missouri woman.

23-year-old Gypsy Blancharde of Springfield, Missouri (who was previously reported to be 19), and 26-year-old Nicholas Godejohn of Big Bend have been charged with the murder of Gypsy Blancharde's mother, 48-year-old Clauddinnea "Dee Dee"  Blancharde. They were charged jointly Tuesday, June 16th with murder in the first degree and armed criminal action.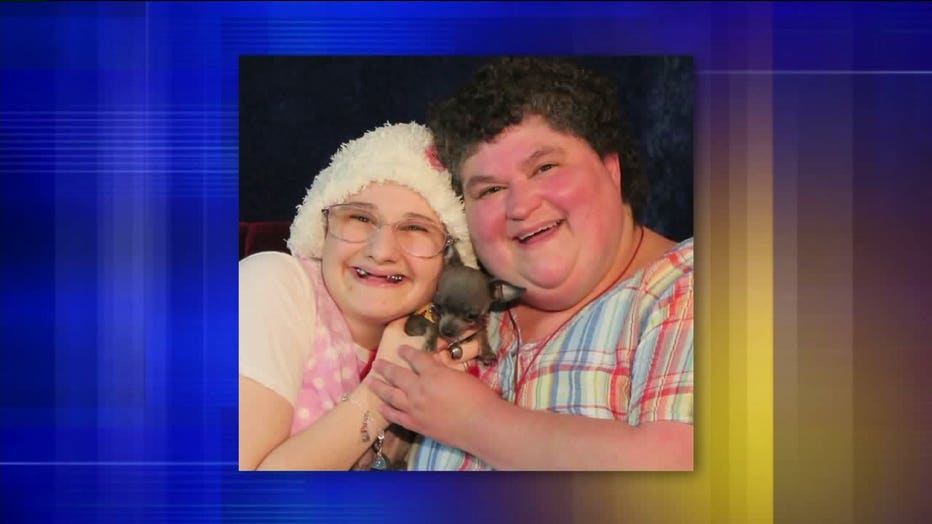 Claudinnea "Dee Dee" Blancharde was found dead in her Springfield, Missouri home on Sunday. Police say she was violently assaulted.

According to the criminal complaint, on June 14th officials were called to a home in Missouri to check on the well-being of Clauddinnea Blancharde and her daughter, Gypsy Blancharde. This, after concerned friends found a strange Facebook update from the mother and daughter's shared account.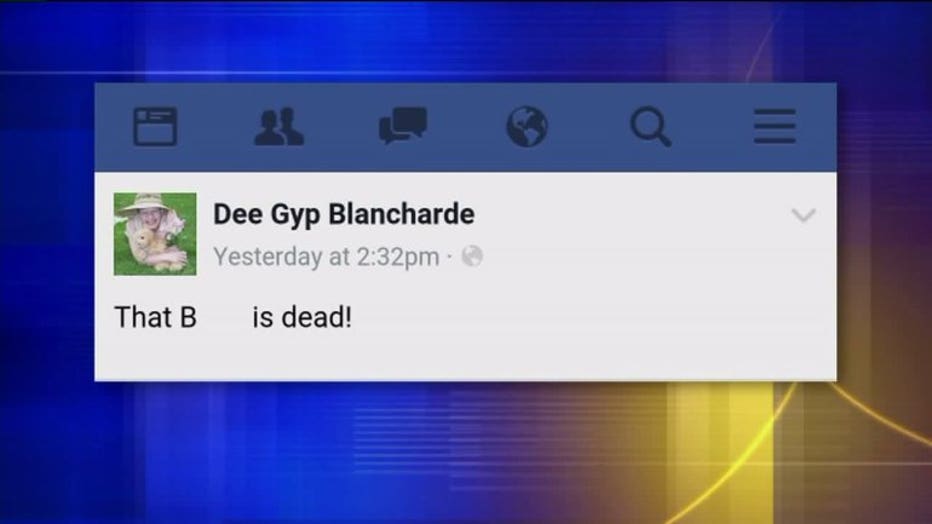 During a search of the residence, authorities found Clauddinnea face-down on her bed with multiple stab wounds to her back area.  Authorities say Gypsy was not located at the residence.

According to the complaint, officials were able to trace the Facebook post to a location registered to Nicholas Godejohn in Big Bend. Shortly before 3:00 a.m., the Greene County Sheriff's Office in Missouri requested a welfare check at the address in Big Bend.

When Waukesha County deputies arrived on scene, they located Gypsy Blancharde and Nicholas Godejohn at the residence, and after a brief standoff, they were detained.

Gypsy Blancharde and Nicholas Godejohn are accused of mailing the murder weapon to Wisconsin, and then boarding a bus bound for Big Bend.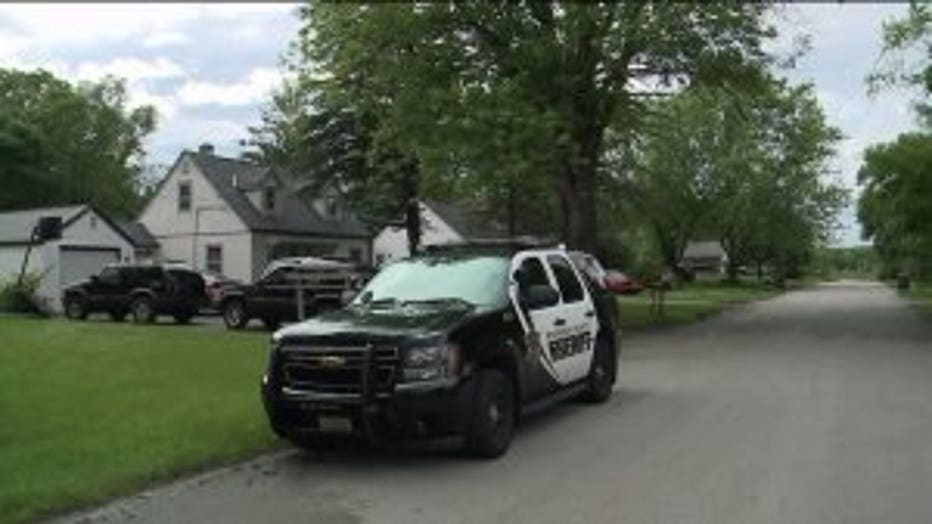 According to the criminal complaint, Godejohn admitted to stabbing Clauddinnea several times in the back. Godejohn told investigators he knew what he had done was wrong, but he did it for Gypsy, because she asked him to.

"Asked him to stab her mother to death so they could be together," Waukesha County Prosecutor Kevin Osborne said.

The complaint indicates Gypsy was at the home at the time of the killing, and even helped clean up the blood.

Prosecutors say Gypsy admitted to making the Facebook post.  Gyspy allegedly posted the comment because she wanted her mother found quicker by law enforcement officials.

Following the stabbing, they took several thousand dollars from a safe inside Clauddinnea's bedroom and left the home in a cab, authorities say.

WATCH: Friends remember Dee Dee Blancharde at candlelight vigil in Missouri (via KY3.com)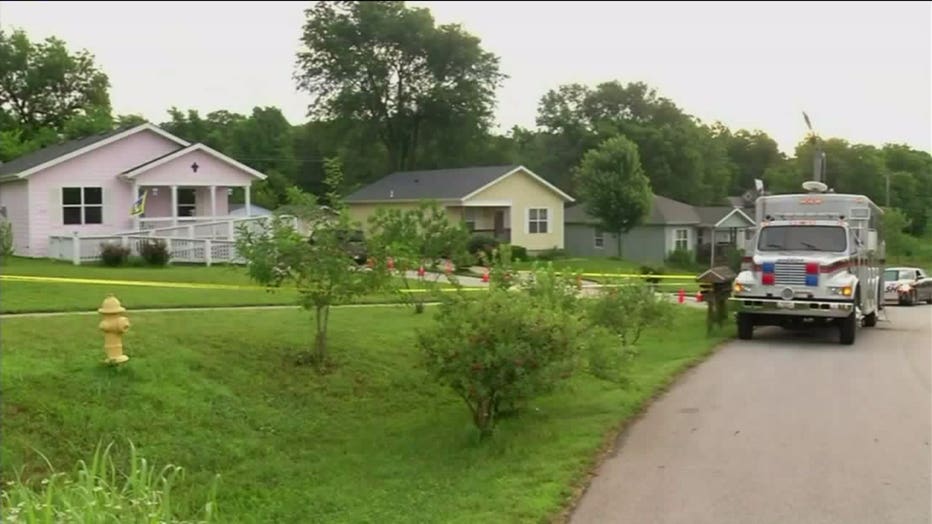 Both Blancharde and Godejohn are being held in the Waukesha County Jail awaiting extradition, to face charges in Missouri.

Bail has been set at $1 million dollars.

But this case doesn't end there.


Gypsy Blancharde, Nicholas Godejohn


"We have uncovered the appearance of a long financial fraud scheme along with this tragic event," Greene County Sheriff Jim Arnott said.

According to KY3, details are emerging that Gypsy Blancharde and her mother may have lived a secret life. In previous news reports, Gypsy was reported to suffer from muscular dystrophy and leukemia, and used a wheelchair. In an interview about their new Habitat for Humanity House in 2008, after she and her mother moved to Missouri from Louisiana after Hurricane Katrina, her age was listed as 12, KY3 says.

Greene County Sheriff Jim Arnott says there are many questions about the Blanchardes' background, including possible financial fraud, and doubt that they were Hurricane Katrina victims as they previously claimed. Investigators are looking into the many "twisted details" as the sheriff calls them, in this case -- KY3 reports.

KY3 is reporting this investigation has revealed Gypsy Blancharde, who reportedly always used a wheelchair, didn't take one from Missouri to Big Bend, and she can reportedly walk just fine.

Gypsy Blancharde was not using a wheelchair when she appeared in court in Waukesha County on Tuesday.

Below, you'll see an interview with Gypsy Blanchard and Dee Dee Blanchard -- discussing Hurricane Katrina and their new Habitat for Humanity home.




At a news conference Tuesday, Greene County Sheriff Jim Arnott said this murder investigation has uncovered "a long history of mystery and public deception" -- citing multiple birth dates for Gypsy on a probable cause statement used as the basis for charges in this murder case.

Sheriff Arnott has even gone so far as to caution the public to be careful about donating to GoFundMe.com accounts set up to help the family.

"We really don`t know the true background of this family," Sheriff Arnott said.




Godejohn was convicted of disorderly conduct after pleading no contest back in 2013.

A criminal complaint in that case indicated Godejohn was charged with carrying a concealed weapon and disorderly conduct in connection with an incident that occurred at the McDonald's restaurant in the 1600 block of E. Main Street in Waukesha on March 11th, 2013. The carrying a concealed weapon charge was eventually dismissed by prosecutors.

The complaint indicates police were dispatched to the McDonald's restaurant for a report of male acting disorderly. Officers were advised Godejohn was viewing pornography on his laptop at the restaurant, and touching himself inappropriately.

When police arrived at the restaurant and spoke with Godejohn, they found a large folding knife in his pants pocket.

Godejohn was ordered to pay a fine in this case, and surrender the weapon to the Waukesha Police Department.

Monitor FOX6 News and FOX6Now.com for updates on this developing story.