CHARGED: 69-year-old man, in connection with hit-and-run involving pregnant woman


RACINE COUNTY (WITI) -- 69-year-old Dean Cepukenas of Racine has been officially charged in connection with a hit-and-run incident that seriously injured a pregnant woman who was walking alongside her three-year-old daughter on Election Night Tuesday, November 4th.

Cepukenas faces two charges of hit-and-run causing great bodily harm, and one charge of felony hit-and-run causing injury. He made his initial appearance in court on Thursday.

"Each one of those counts independently subjects (Cepukenas) to a fine not to exceed $50,000, imprisonment not to exceed 15 years, or both," Racine County District Attorney Richard Chiapete said.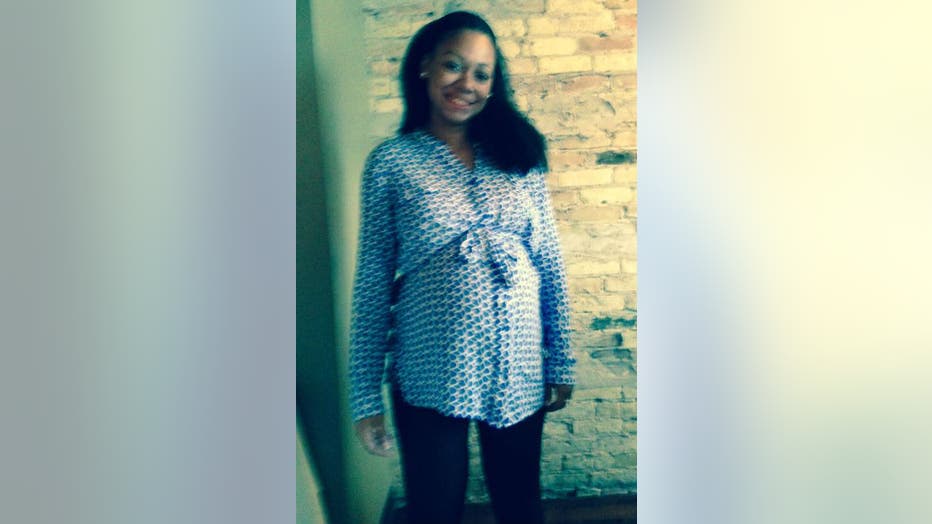 A criminal complaint filed against Cepukenas says 31-year-old Genie Webb, who was 38 weeks pregnant, was dropped off by her boyfriend, Daniel Mitchell to vote at the Lakeview Community Center on Tuesday evening, November 4th.

While she was voting, Mitchell went to fill up with gasoline at the Citgo gas station on N. Main Street in Racine.

While he was replacing his gas cap, Mitchell heard a scream and noticed a woman lying in the street. He approached to investigate, and realized the woman was Webb. Her three-year-old daughter was nearby. They had been struck by a car that had left the scene without stopping to render aid.

Racine police were able to obtain surveillance video from the Citgo gas station on N. Main which showed the striking vehicle and Webb and her daughter walking westbound on Goold Street -- approaching N. Main.

The complaint says the surveillance video shows Webb appear to push the button for the "walk" signal, and when the traffic signal turned green, the "walk" signal was illuminated. Webb and her daughter then began to cross N. Main in a crosswalk. That's when they were struck -- as the striking vehicle was making a left turn to head northbound on N. Main.

The surveillance video shows the striking vehicle stop momentarily before continuing northbound on N. Main.

Police say Genie Webb was in critical condition following the incident. She was taken to the hospital, where an emergency C-section was performed to deliver her baby.

The criminal complaint says Webb required 14 units of blood, and nearly bled to death at the hospital.

The baby was delivered and was initially not breathing, according to the complaint. Medical professionals had to work on him in order for him to survive.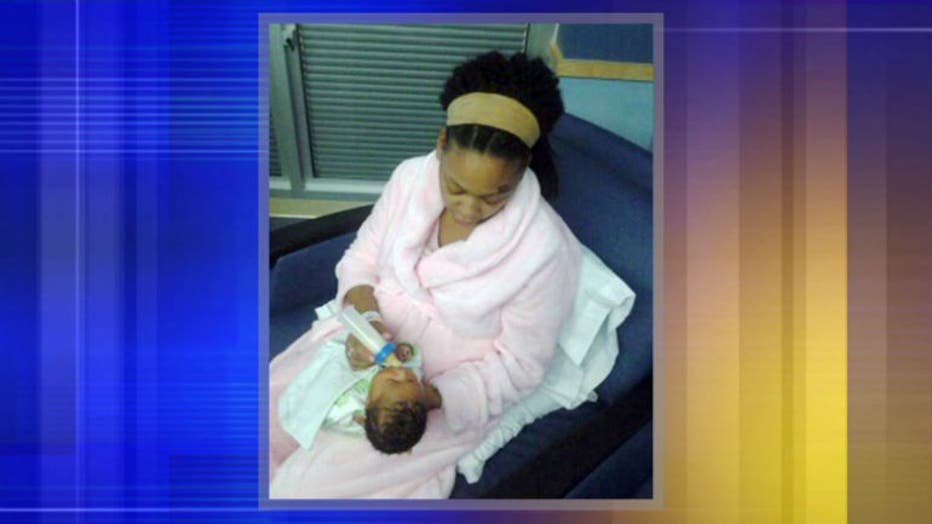 Webb's three-year-old daughter sustained back pain and a scrape to her ankle.

One day after the hit-and-run incident, video was broadcast on local news stations as police asked for help identifying and locating the striking driver.

The complaint says police received a phone call from Dean Cepukenas' wife, who informed police she had seen the news, and thought police might be looking for her husband.

Police spoke with Dean Cepukenas over the phone. He told police he was headed down Goold when he made a left turn onto N. Main -- saying he heard a "shout" and looked back. Seeing no one, Dean Cepukenas told police he went home, according to the complaint.

Police took a look at Dean Cepukenas' vehicle, and observed a scrape on the passenger side of the front bumper and the plastic outer bumper slightly popped out of its tabs.

The complaint says Dean Cepukenas told police he was golfing on Tuesday afternoon, before going to a sports bar and then a restaurant.

Near the end of Thursday's court appearance, Webb's mother had some words with the accused.

"Normally, I'm not the type that's gonna get upset like that, but it just was...I was overwhelmed. I seen the tape and I seen it at the gas station -- the whole thing, and it's no way this was an accident. He seen them. I seen the impact -- so that right there, I never want to see it again," Tracy Webb said.

Genie Webb's family is asking for donations to help with medical bills. They have created a "Go Fund Me" page in her honor.


Related stories: