Charged: 28-year-old Deandre Wise accused in theft of Porsche, pursuit, officer-involved shooting


MILWAUKEE -- A 28-year-old Milwaukee man is now facing charges in connection with the theft of a Porsche from Concours Motors in Glendale that eventually led to an officer-involved shooting in Milwaukee on Saturday, August 1st.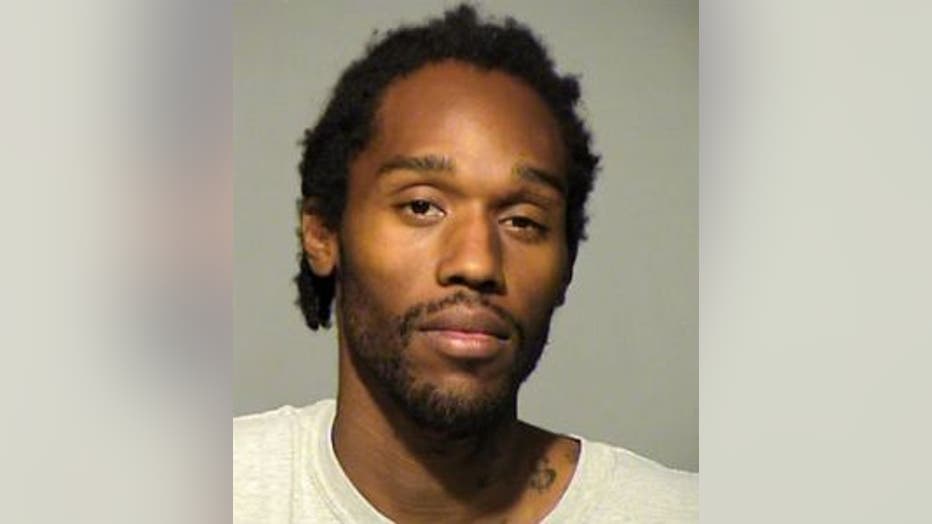 Deandre Wise is charged with armed robbery, operating a vehicle without the owner's consent (armed carjacking), fleeing or eluding an officer, attempted first degree intentional homicide (use of a dangerous weapon), and possession of a firearm by a felon.

It all began Saturday afternoon at Concours Motors -- at 1400 W. Silver Spring Drive in Glendale.

The complaint indicates a sales manager told police he was working at the dealership around 12:30 p.m. when he saw a man, later identified as Wise, who indicated he wanted to test drive a Porsche Panamera.

Wise was asked whether he had a driver's license, and he indicated he did not. At that point, the sales manager said he could have Wise ride with him, while the sales manager drove. The sales manager indicated that it was "normal policy" to take customers who don't have driver's licenses for a ride.

Concours Motors had a 2013 black four-door Panamera that was used as a demo model. The vehicle had a manufacturer's suggested retail price of $91,660, and cost Concours Motors $71,000.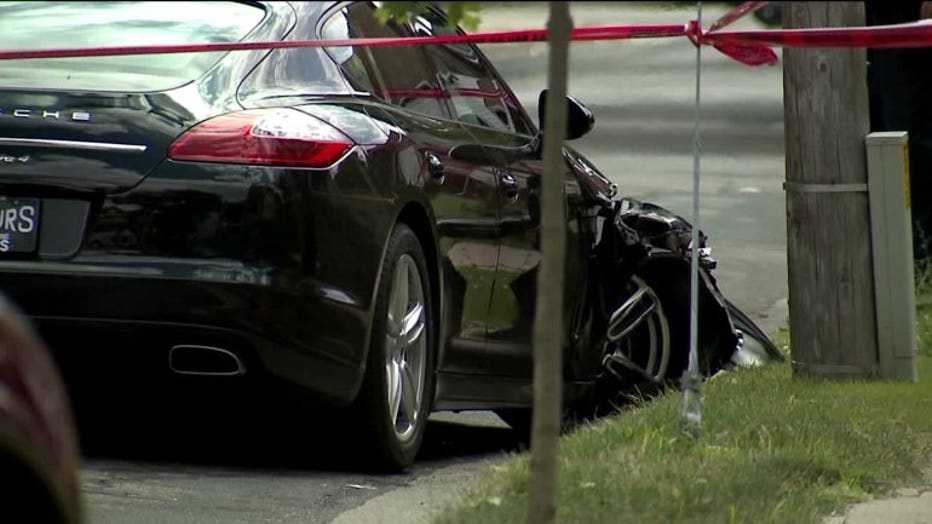 Officer-involved shooting (Glendale police officer & suspect injured)


The complaint indicates the sales manager was in the driver's seat, and Wise was in the front passenger seat. As they headed north from Concours, the sales manager told police Wise climbed into the backseat of the vehicle as the car was moving. The sales manager became alarmed, asked Wise what he was doing, and indicated Wise told him "I want to see how much leg room there is back here."

As they made a U-turn somewhere north of Mill Road to head south on Green Bay Avenue -- the sales manager said he noticed Wise was holding a gun, and was pointing it at him.

The sales manager said he became "very frightened," and feared Wise was going to shoot him.

The complaint indicates Wise told the sales manager to turn left at Mill Road, and as soon as they were on Mill Road, Wise ordered the sales manager out of the vehicle. A resident who lives in that area saw what happened and dialed 911.

"I had a hard time processing what I was seeing," Tassi Defelice told FOX6 News.

Defelice is the man who called 911. He says he saw a black Porsche drive past his home, and then...

"A gentleman with white hair rolled out of the car -- rolling on the ground. He said 'call 911! This guy is stealing this car!' I knew something was wrong when I saw the car go in reverse and do some evasive moves to get away. It's just blatant and brazen. I`m actually glad that I was part of capturing this guy because -- whatever I can do to help," Defelice said.

A Glendale police officer heard a report from dispatch involving a black Porsche that had been northbound on Green Bay Avenue -- that was now headed eastbound on Good Hope Road at a high rate of speed. Dispatchers indicated a carjacking was involved.

The Glendale police officer responded to the on-ramp for I-43SB and watched for the Porsche. Soon -- that officer spotted the Porsche, and activated his emergency lights -- heading southbound in an attempt to catch up with the Porsche.

The complaint indicates the Porsche increased its speeds, and the officer noticed it was "driving erratically" -- changing lanes quickly from the left lane across traffic to the right distress lane -- with the driver nearly losing control.

The Porsche exited at W. Capitol Drive and jumped the curb -- heading northbound on N. Green Bay Avenue.

It continued northbound on Green Bay Avenue to Hope Road, where it turned westbound, and then headed westbound on Hope Road to 12th Street, then southbound on 12th Street to Capitol Drive, and then southbound on 13th Street -- at which point the complaint indicates the Porsche "dramatically" increased its speed.

The Glendale police officer continued to pursue the vehicle -- knowing the suspect was armed and dangerous.

The Porsche headed southbound on 13th Street past Ring -- near an angled street where an open market was going on. Numerous people were in attendance. The vehicle nearly lost control and nearly struck people in the area, police say.

As it headed southbound on 14th Street, the Porsche began slowing down. The officer noticed it appeared the Porsche was going to stop on 14th Street.

Shortly thereafter, the Glendale police officer noticed a black male wearing a purple shirt had exited the Porsche. That person was later identified as Wise. He was seen carrying a black rifle -- and the officer said it looked similar to an H&K .223 rifle, which Glendale squads carry. Wise was seen walking with the rifle, and he appeared to be trying to insert a magazine into the rifle.

Around 1:30 p.m., Milwaukee police were called out to assist with the investigation of a shooting at Columbia Park on W. Columbia Street in Milwaukee.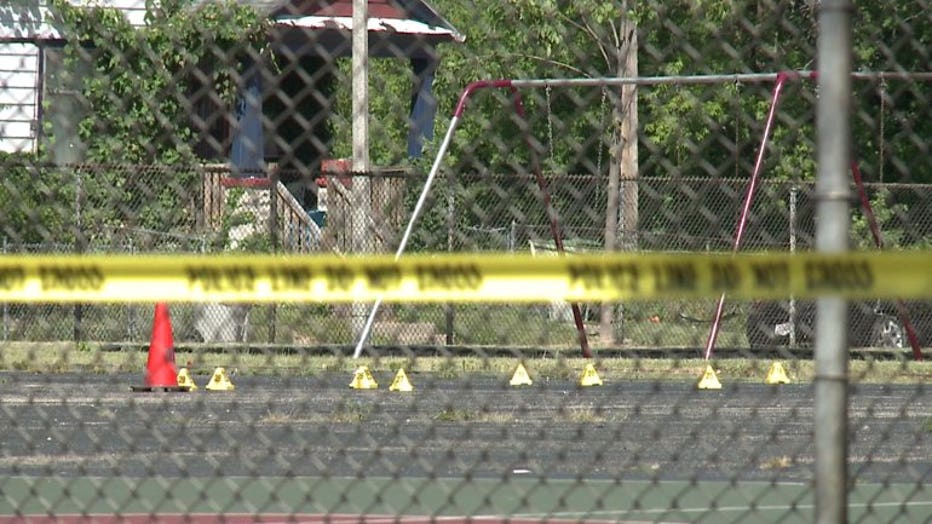 Officer-involved shooting (Glendale police officer & suspect injured)


Officers interviewed a man who indicated he had gone to Columbia Park on Saturday with his child and girlfriend. That man indicated that as he was entering his vehicle, he heard a crash and looked to the north and saw two vehicles -- including a black vehicle. He then saw someone get out of that vehicle with what appeared to be a black, AR-15-type rifle.

The complaint indicates this man saw an officer chasing after the suspect with the gun.

The man said he saw the suspect lay down on the ground on his back -- firing his rifle at the police officer.

The man heard the police officer yelling for the person to stop, and the officer return fire.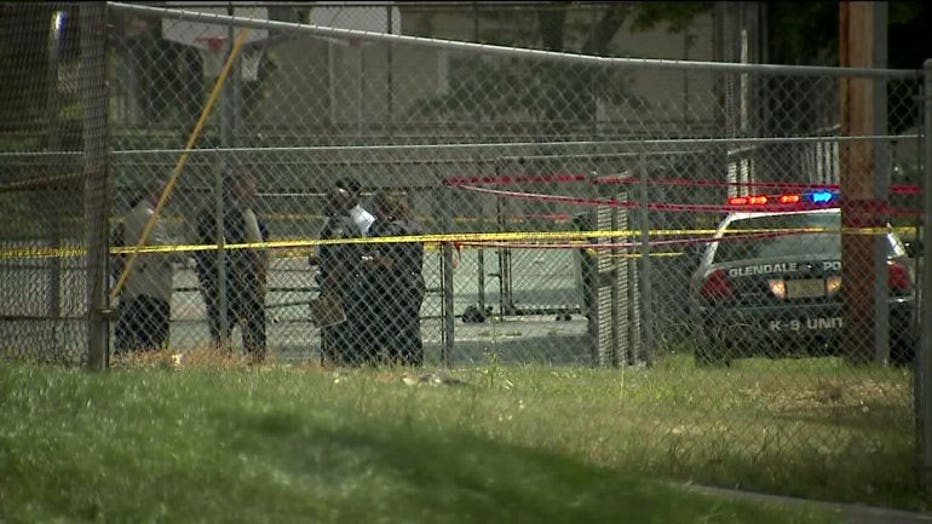 Officer-involved shooting (Glendale police officer & suspect injured)


The man then saw the suspect drop his rifle, get up off the ground and attempt to flee on foot -- hopping over a fence and onto W. Chambers Street. The  man told officers he believed the suspect had been shot, because he was limping.

The complaint indicates Wise fired 13 shots at the officer, and the officer fired 15 rounds from his service weapon.

The officer chased the suspect into a vacant field across the street. He was taken into custody near 13th and W. Cottage Place, after he apparently collapsed.

Wise was interviewed at the hospital, where he was being treated for a single gunshot wound to his thigh.

Wise told officers "he is a car enthusiast," and earlier this year, he applied at Concours Motors to detail cars. He said when he went to apply for the job, he sat in a Porsche and "fulfilled a dream."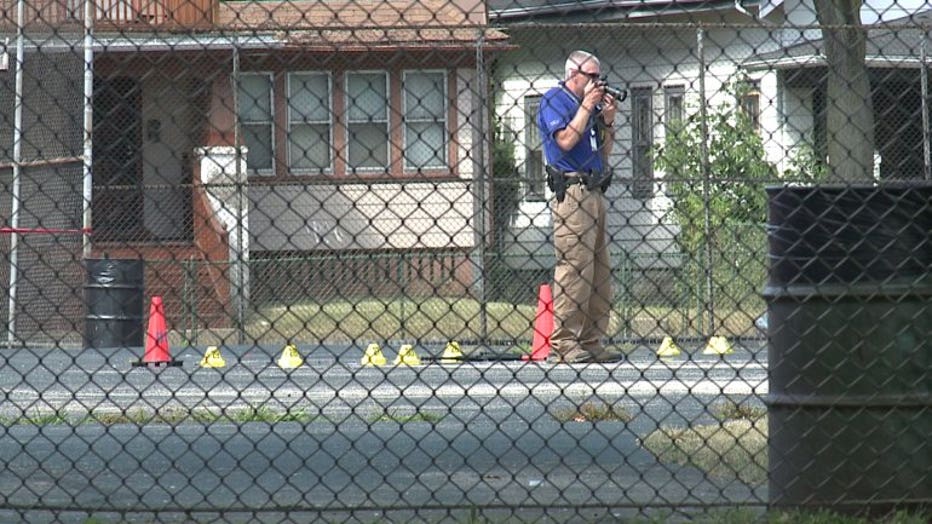 Officer-involved shooting (Glendale police officer & suspect injured)


The complaint indicates in his statement to officers, Wise said during the last two weeks, he wasn't doing enough for his four-year-old son, and he felt "overwhelmed."

He believed "everything would go away" if he could obtain the Porsche, police say. Wise indicated he thought "if he could zoom off with this car, he could get somewhere where somebody paid him enough money that he wouldn't have to look back."

Wise admitted to stealing the vehicle -- and driving it onto the highway. He said "he figured the officer wouldn't catch him in the Porsche."

Wise told police he was planning on selling the Porsche.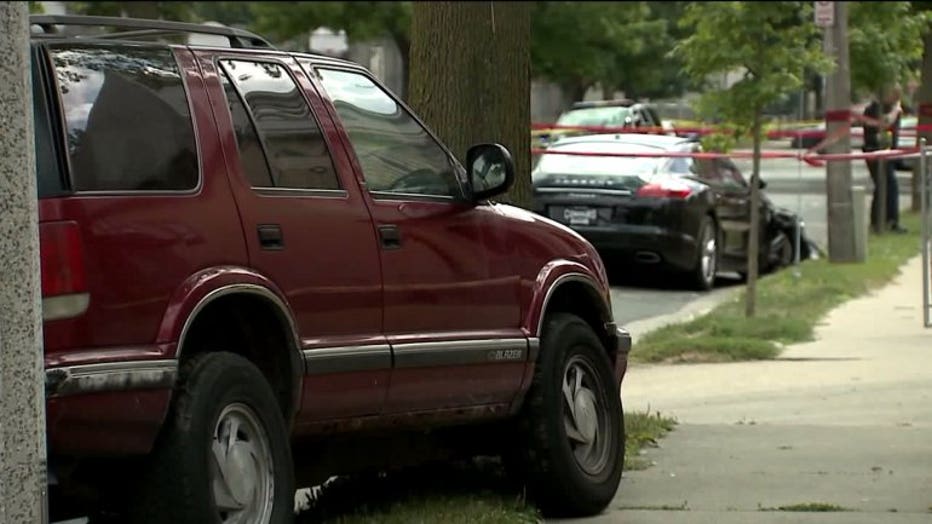 Officer-involved shooting (Glendale police officer & suspect injured)


The complaint indicates prior to the officer-involved shooting, the Porsche struck a Chevy Blazer on N. 14th Street

He indicated that after crashing the Porsche on 14th Street, he was supposed to "fall out (die)," but said "one of my little cousins must have took the bullet (from the chamber)." He then realized the officer saw him with the gun, and feared the officer would shoot him.

The complaint indicates Wise told officer he shot at the officer "because he had a gun, and I didn't feel like going out like that."

The officer suffered an injury to his forehead -- with debris and/or shrapnel causing him to bleed, the complaint says.

Meanwhile, a Milwaukee police officer was able to locate the gun that was used by the suspect in this officer-involved shooting -- an AK-style assault rifle. It was found in the middle of Columbia Park, on the blacktop. It was recovered and secured by police.

The complaint indicates Wise was convicted of armed robbery, threat of force in 2003.