"Celebration of strong women:" Ted Cruz event in Madison features his wife, his mother, Carly Fiorina


MADISON -- Texas Senator Ted Cruz was joined by his wife Heidi, mother Eleanor and Carly Fiorina at a campaign event in Madison Wednesday, March 30th that he called a "celebration of strong women" -- one of several events for the Cruz campaign Wednesday. This, as a new Marquette Law School poll was released showing Cruz is leading in Wisconsin.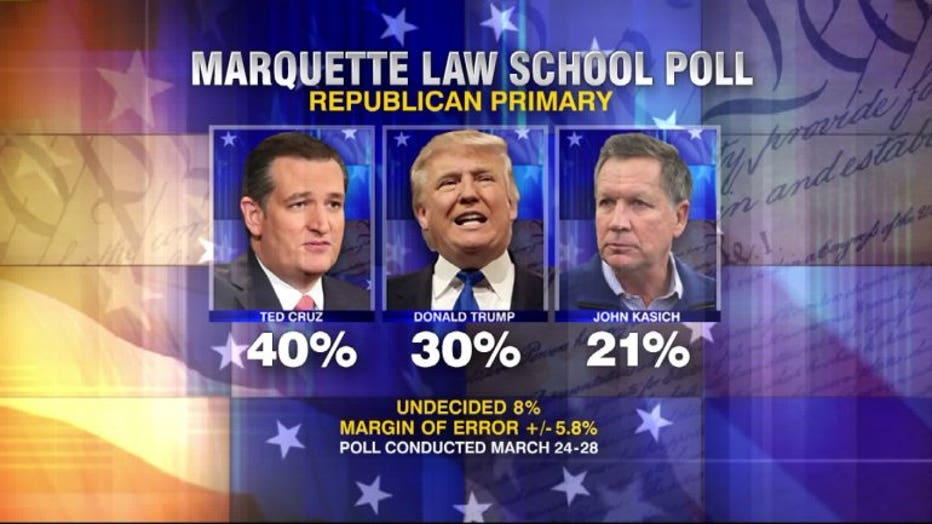 Marquette University Law School Poll: Where Donald Trump, Ted Cruz and John Kasich stand in Wisconsin


Cruz, his wife, his 81-year-old mother and Fiorina, who has endorsed Cruz, fielded questions from a moderator at the Sheraton Hotel ballroom in Madison. Cruz's two young daughters also appeared at the event dubbed "Women for Cruz."

"The purpose of this event is -- I want to take some time to introduce you to three strong women who I admire, who I respect, who I learn from, who I look up to. My mom has been a best friend to me my whole life," Ted Cruz said.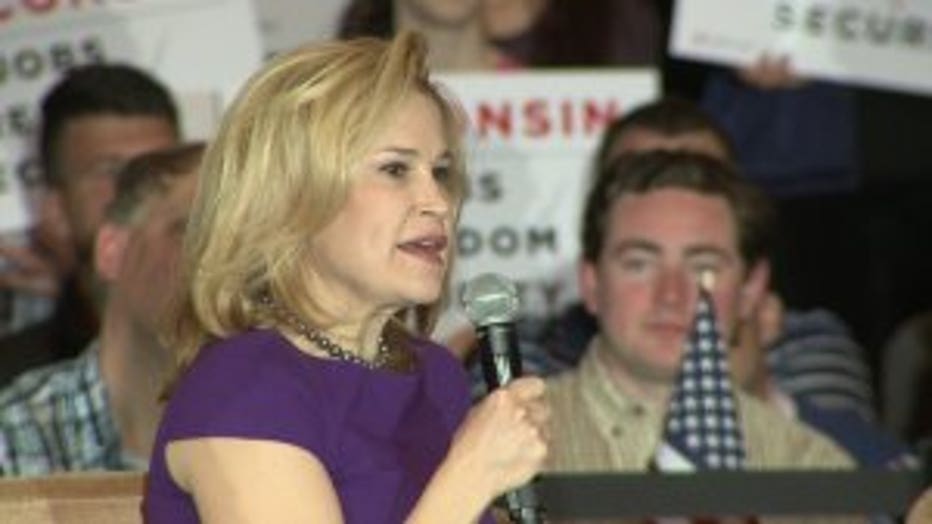 Heidi Cruz speaks during "Celebration of strong women" event in Madison


The free-wheeling conversation included Cruz reminiscing about his upbringing, his mother telling stories about Cruz memorizing the Constitution as a high school student and Fiorina talking about her stepdaughter's struggle and ultimate death from drug addiction.

"Ted was always so interested in so many different things," Eleanor Darragh said.

"It was nice to hear from his mother. You can see that he got a lot from her," Craig Winsberg said.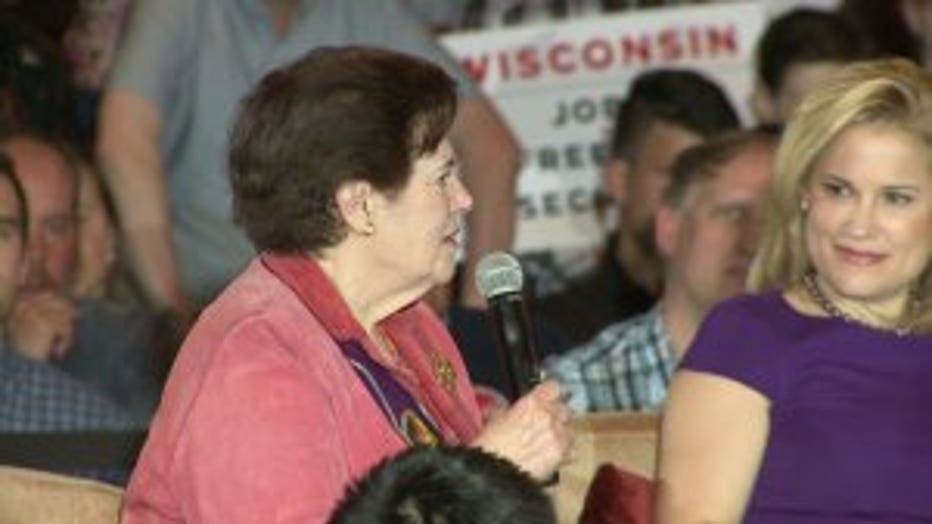 Ted Cruz's mother Eleanor speaks during "Celebration of strong women" event in Madison


The event was different from what supporters have seen on the campaign trail. Ted Cruz was careful to point out the importance of women in his campaign, and he made no mention of the other two candidates he is up against in this race.

"Every issue is a women's issue," Cruz said.

"Very different from what I was expecting actually," Linette Christensen said.

"It was informative and very personal," Craig Winsberg said.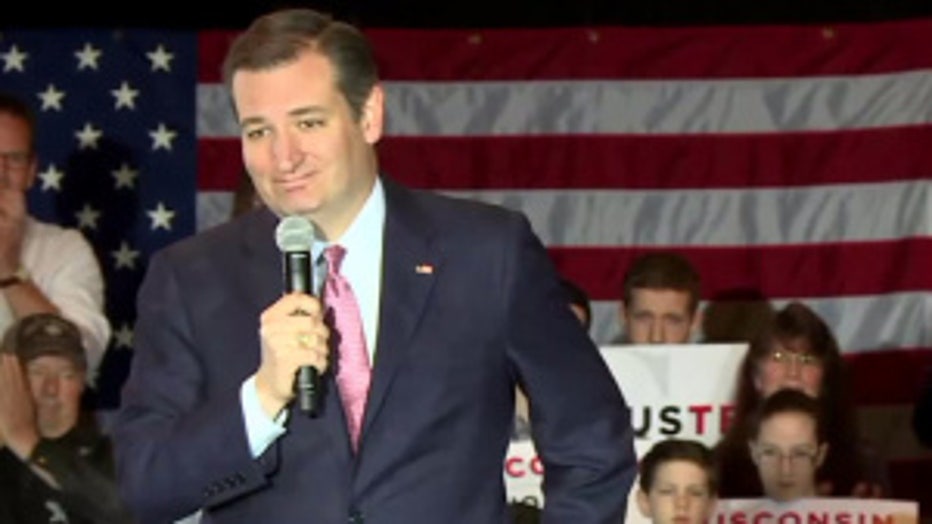 Ted Cruz campaigns in Madison


"I think the most important thing that I saw in Senator Cruz is how sincere he is. How compassionate he is," Helen Kerwin said.

Ted Cruz also stressed the three issues he considers the core of his campaign.

"Jobs, freedom and security," Cruz said. "We want to get back to that incredible economic growth that has characterized America since the beginning of this country."




Cruz on Tuesday would not say for certain whether he'll support the Republican Party nominee for president, telling CNN's Anderson Cooper during a GOP town hall event in Milwaukee: "I'm not in the habit of supporting someone who attacks my wife and my family. I think nominating Donald Trump would be an absolute trainwreck. I think it would hand the general election to Hillary Clinton."

Trump and Kasich have also stepped back from their earlier pledge to support the eventual Republican nominee.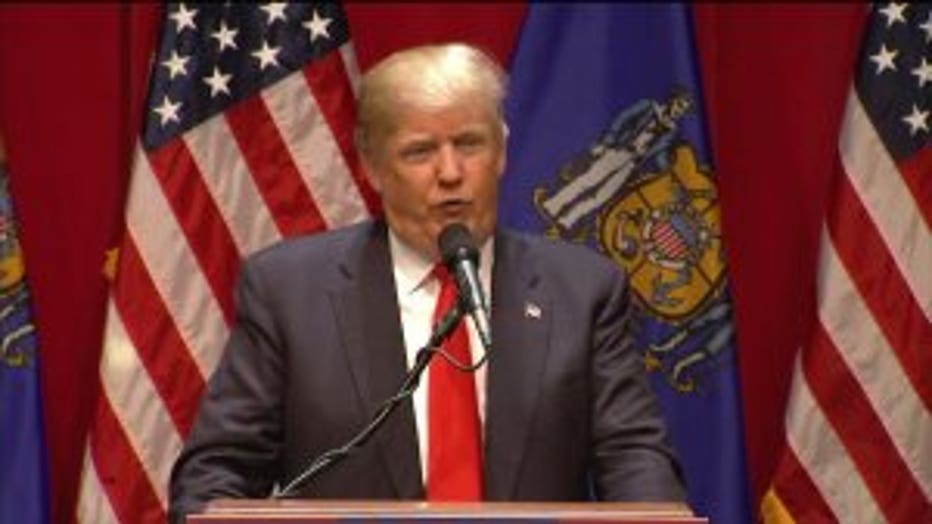 The event in Madison came as Trump is facing renewed criticism for defending his campaign manager who was charged with simple battery after an altercation with a female reporter that happened on March 8th and was caught on camera.

Trump has said he will not fire his campaign manager despite the charge and the allegations against him.

There were three other events for Heidi Cruz and Carly Fiorina Wednesday (a retail stop at Miss Katie's Diner in Milwaukee, and meet and greet events in Sheboygan and Fond du Lac,) but no more events for Cruz himself.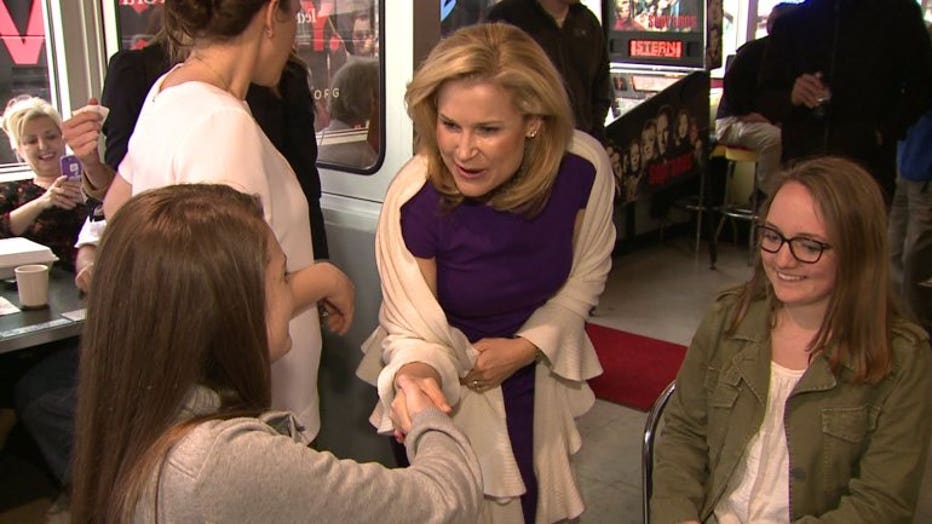 Heidi Cruz at Miss Katie's Diner in Milwaukee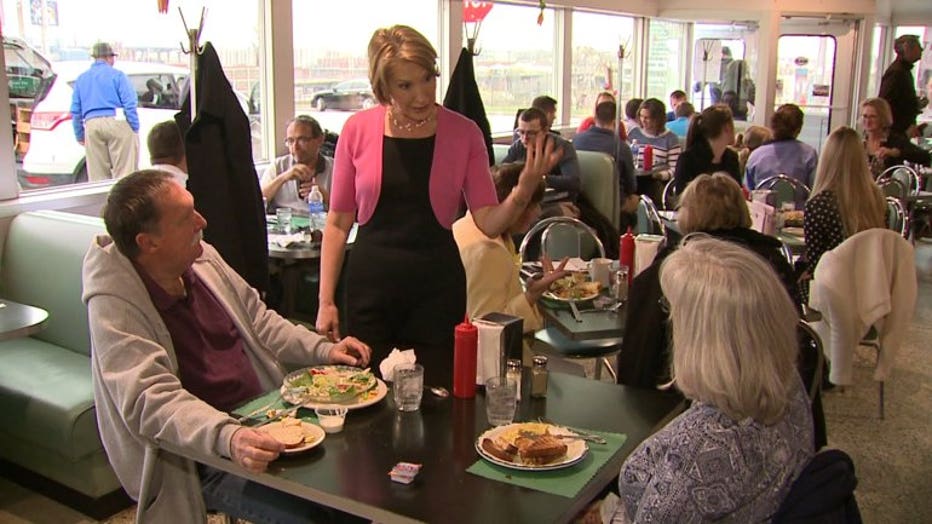 Carly Fiorina at Miss Katie's Diner in Milwaukee


Heidi Cruz and Carly Fiorina hosted a meet and greet event in Sheboygan on Wednesday afternoon.

"I can assure you, Ted will not change. The way that Washington works will change when Ted is our president," Heidi Cruz said.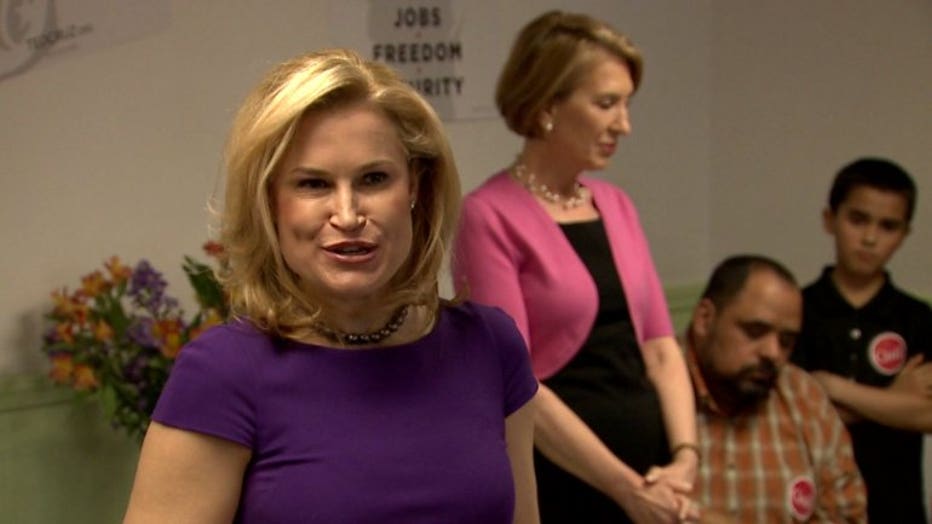 Heidi Cruz and Carly Fiorina host meet and greet event in Sheboygan


At Cruz campaign headquarters in Sheboygan and Fond du Lac, supporters heard personal stories about Cruz. The hope is that these campaign events will translate to victory for Cruz in Wisconsin on April 5th.

Ted Cruz was expected to make his first appearance on Jimmy Kimmel on Wednesday night.

Cruz's wife Heidi and Carly Fiorina on Thursday, March 31st will make meet and greet stops in Green Bay, Appleton and Wausau, and Cruz has a "Cruz Crew Call Night" event with Kabeer Gbaja-Biamila scheduled in Green Bay on Thursday evening.

Cruz will be in Milwaukee on Friday, April 1st to take part in a Milwaukee County GOP forum at Serb Hall. John Kasich is also scheduled to appear at that forum.

On Saturday, Cruz has a "Cruz Crew GOTV Super Saturday" event scheduled in Green Bay and a "God's Not Dead 2" Private Showing with Ted Cruz scheduled in Ashwaubenon.

CLICK HERE for a complete and updated list of presidential campaign events in Wisconsin ahead of the April 5th election.