Cedarburg florist robbed, bound with wire: "It matters most that I am safe"


CEDARBURG -- Police need your help finding a robbery who stole from a florist in Cedarburg. The robbery happened on Thursday night, December 17th -- and it's the first robbery in Cedarburg in about six years.

The incident has everyone on alert -- especially considering the suspect is still at large.

An ugly crime happened in a place where such beautiful things are created.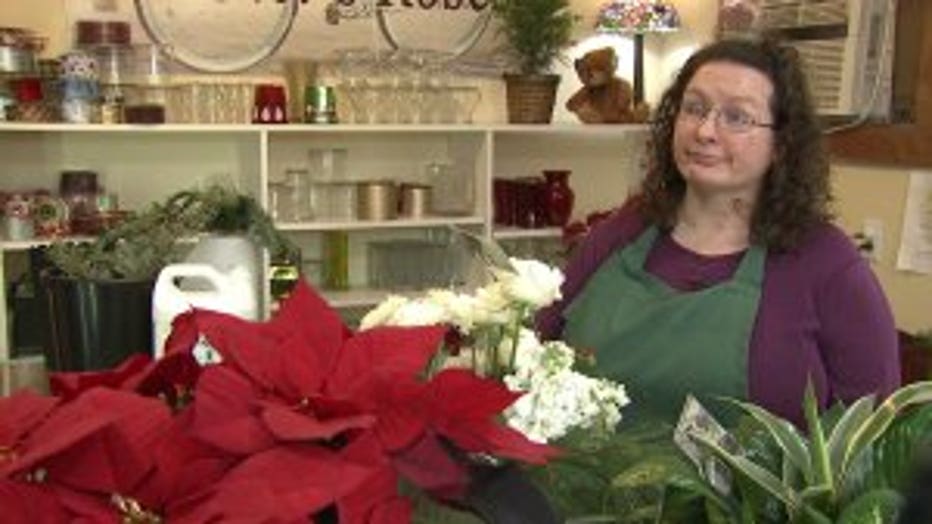 "I was crying and just scared. 'Oh my God, I got robbed,'" Rachel Lantz said.

Lantz was preparing to close up shop on Thursday evening when one more person came through the door. This person wasn't a customer -- but a man in a mask.

"He said 'give me all your money.' He kind of mumbled and I said 'what?!'" Lantz said.

Lantz says she was stunned as the man made his way around the counter and demanded the cash register be opened.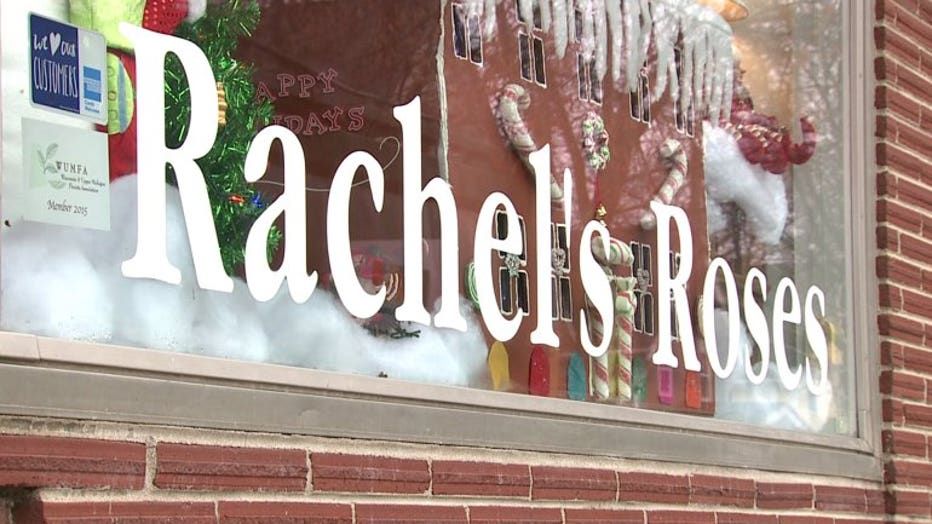 Rachel's Roses in Cedarburg


Lantz was visibly shaken as she recounted the events for FOX6 News.

"He was tying me up with wire. He tied my hands behind my back with wire," Lantz said.

Lantz says she felt helpless. A car accident 11 years ago left her with a brain injury. She is blind in her left eye and has damaged vocal cords.

"I couldn`t scream when he had my hands tied behind my back. I was extremely immobile. I couldn`t stand up or anything. That, I believe, was the worst part," Lantz said.

The suspect got away with roughly $150.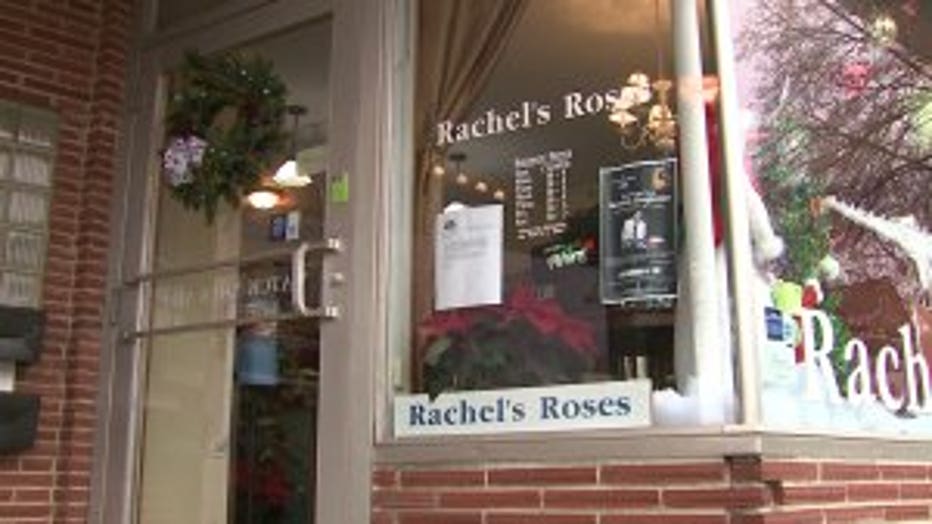 Rachel's Roses in Cedarburg


Lantz's father showed up 10 minutes later and freed her from the wire binding. Police were then called.

"From what we gathered so far from our investigation, it appears that he was waiting outside of the store for her to close," Jeff Vahsholtz with the Cedarburg Police Department said.

As Cedarburg police continue their investigation, members of the community have checked in on Lantz.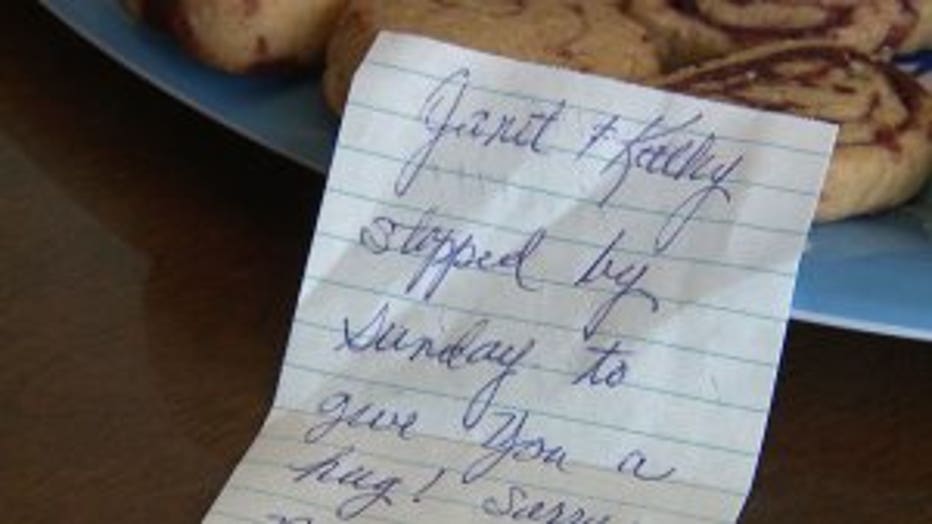 Rachel's Roses in Cedarburg


"A lot of people have stopped in just to say 'we heard what happened and we`re glad you`re OK,'" Lantz said.

Lantz is now back to work -- helping to make the world a little more beautiful with her flower shop creations.

"It matters most that I am safe -- that it wasn`t worse than it was," Lantz said.

Some have come forward indicating they may have seen the suspect in the area.




Police are working with area business owners in an effort to locate surveillance video showing the suspect.

So far, the suspect description is a taller male, between 5'10" and 6'2". He was wearing a dark colored coat and pants with a white stripe down the side.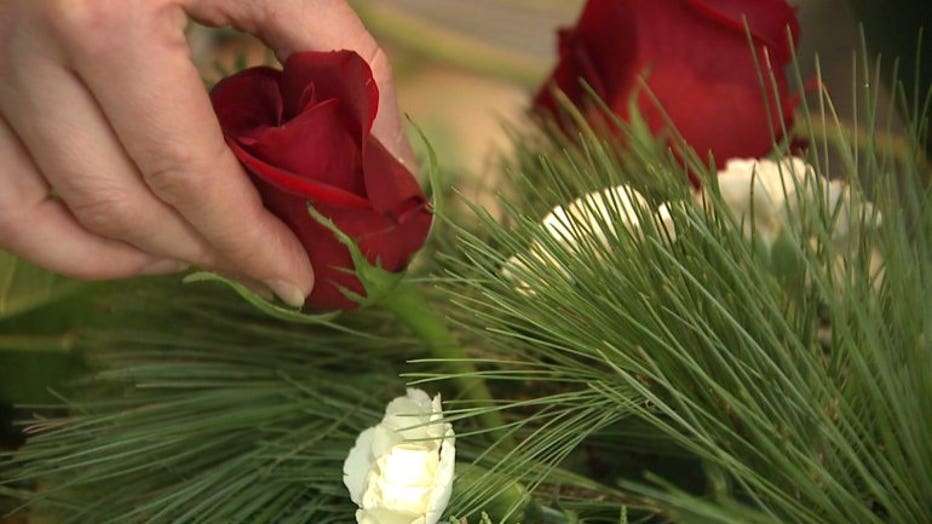 Rachel's Roses in Cedarburg


Anyone with information is asked to contact Cedarburg police.