Caught on camera: Suspect steals cash register drawer from Quality Inn in Town of Yorkville


RACINE COUNTY -- The Racine County Sheriff's Office is asking for the public's help in identifying a suspect wanted for stealing a cash register from the Quality Inn  -- located on Sylvania Avenue in the Town of Yorkville.

According to authorities, around 10:00 p.m. on March 27 the male suspect entered the hotel while the clerk was distracted and removed $281.21 in cash from the cash register.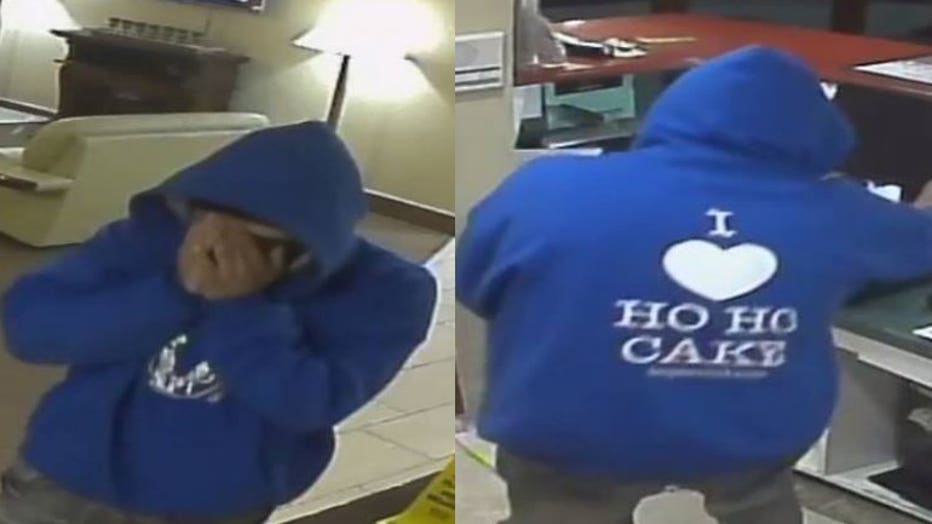 The suspect is believed to be a white or Hispanic male, approximately 5'10", 200 pounds and is a smoker. The blue hoodie worn by the suspect reads "I love HO HO CAKE!"

Anyone with information regarding the identity of the suspect in this case is asked to contact Investigator Heather Spranger at 262-636-3367.

Information can also be provided anonymously via Racine Crimestoppers by phone 262-636-9330, online, or via the P3 tips app for smartphones.