Caught on camera: Clown trespasses into cemetery, gives couple the creeps


CHICAGO -- A couple in Chicago say they were creeped out by what they recently saw in a cemetery, and it wasn't a ghost -- it was a clown!

"This was somebody, like putting forth a lot of effort and being really weird," said the woman who recorded the clown on video.

The clown was spotted climbing up the 7-foot gate at the cemetery. It happened around 10 p.m. at night, well after the cemetery had closed.

To make things even more creepy, the clown started waving at the couple.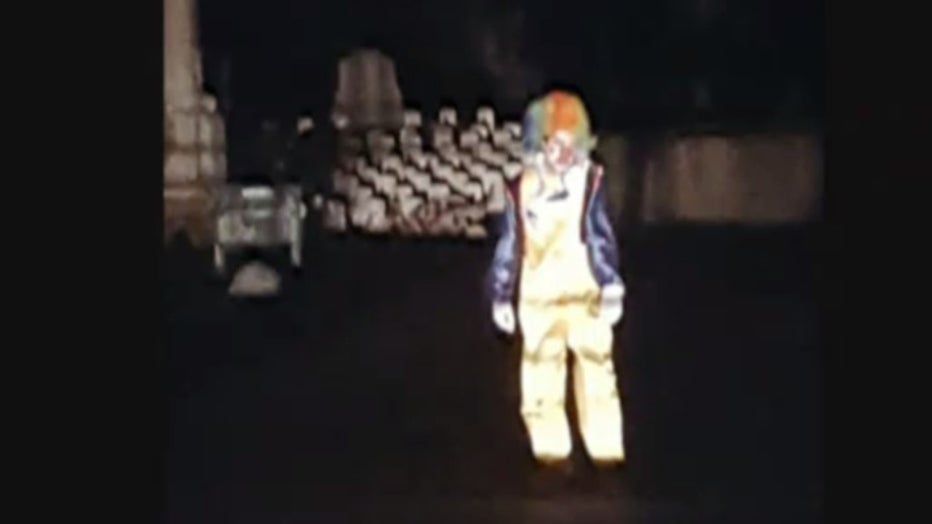 Eventually, he turned around and ran off into the darkness.

The cemetery says it appears the clown was just trespassing and did not commit any other crimes.