Cashay Henderson sentenced to prison in hit-and-run crash that killed Temujin Ghangis-Khon Kibo-Gue
MILWAUKEE COUNTY -- 24-year-old Cashay Henderson of Milwaukee has been sentenced to prison in connection with a fatal hit-and-run crash that happened in October of 2015.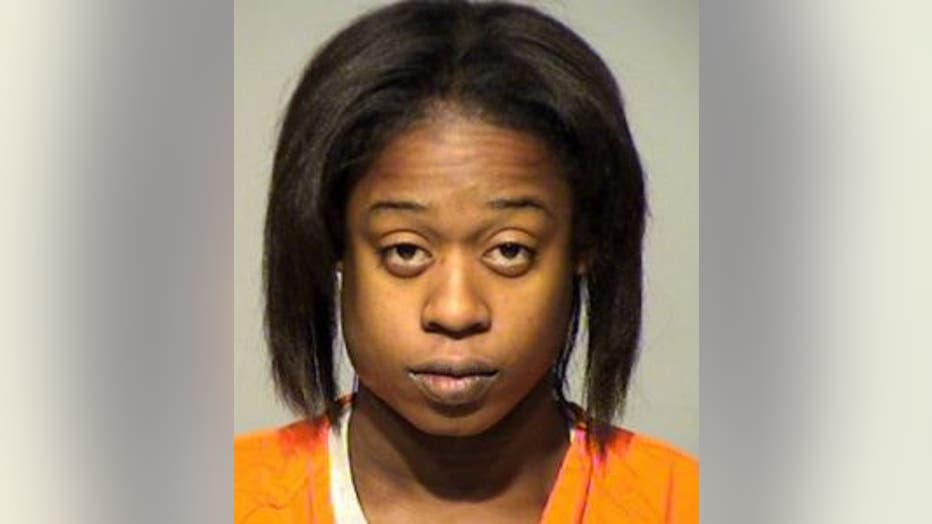 Henderson in February pleaded guilty to a felony charge of hit-and-run involving death.

In court on Thursday, March 24th, Henderson was sentenced to serve 30 months in prison and 36 months extended supervision with credit for 157 days served.

A restitution hearing has been scheduled for May 24th.

38-year-old Temujin Ghangis-Khon Kibo-Gue was killed in the crash that happened just before 4 a.m. on Sunday, October 11th, 2015.


Temujin Ghangis-Khon Kibo-Gue


On that morning, the complaint indicates two Milwaukee police officers were flagged down near 5th and North for a pedestrian struck by a vehicle. Kibo-Gue was found lying in the street -- gasping for breath and unconscious.

CPR was administered, and witnesses were interviewed.

One witness indicated she had seen a white Nissan Maxima hit Kibo-Gue -- and said the man was then dragged by the vehicle. Eventually, this witness said the vehicle turned north at 5th and North -- fleeing the scene.

Another witness told officers he saw a woman trying to move a man who was lying in the road. The witness said the woman walked away, and a few minutes later, a vehicle headed eastbound on W. North Avenue struck the man, and then continued heading eastbound, with the man's body under the car. This witness was also able to give police a description of the striking vehicle: a white Nissan Maxima.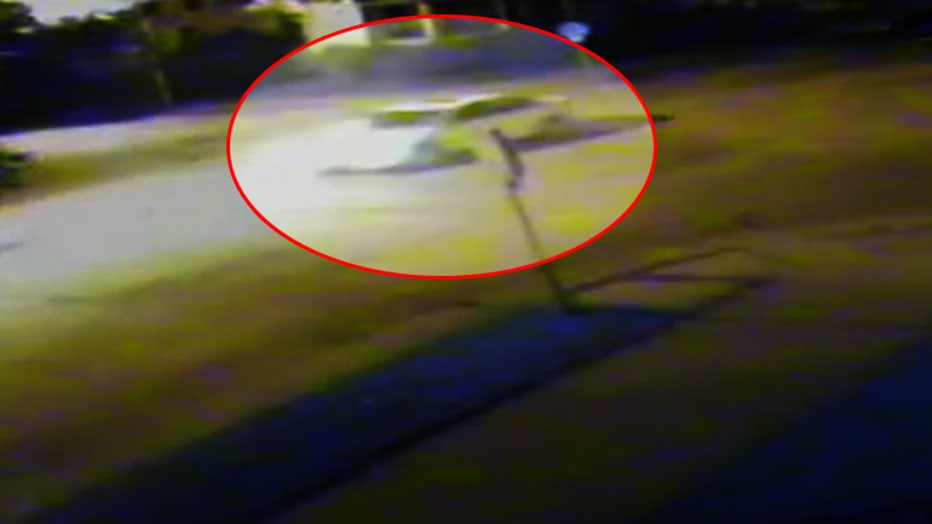 Car involved in hit-and-run crash at 5th & North in Milwaukee


One woman told investigators she was driving eastbound on North Ave. when she saw a man lying in the street with two men standing around him. She stopped and got out to try to help the man get up and out of the street. The woman said the man was too heavy, so she headed back to her vehicle to get a towel to try to prop the man's head up. That's when she saw the man get hit by a white, four-door sedan.

Kibo-Gue was found with severe injuries to the left side of his face and the back of his head. MFD personnel stated that due to the traumatic injury suffered by the man, they wouldn't attempt to resuscitate him, and the man was pronounced dead at the scene.

An autopsy determined Kibo-Gue died as a result of blunt force injuries consistent with being hit by a vehicle.

On October 13th, two days after the crash, the complaint indicates police got a phone call from a person who wished to remain anonymous. This person stated she had overheard a conversation during which a "Warren Henderson" was named as the driver of the vehicle involved in the hit-and-run incident. The caller said Henderson is a transgender male, who dresses as a female and goes by the name "Cashay."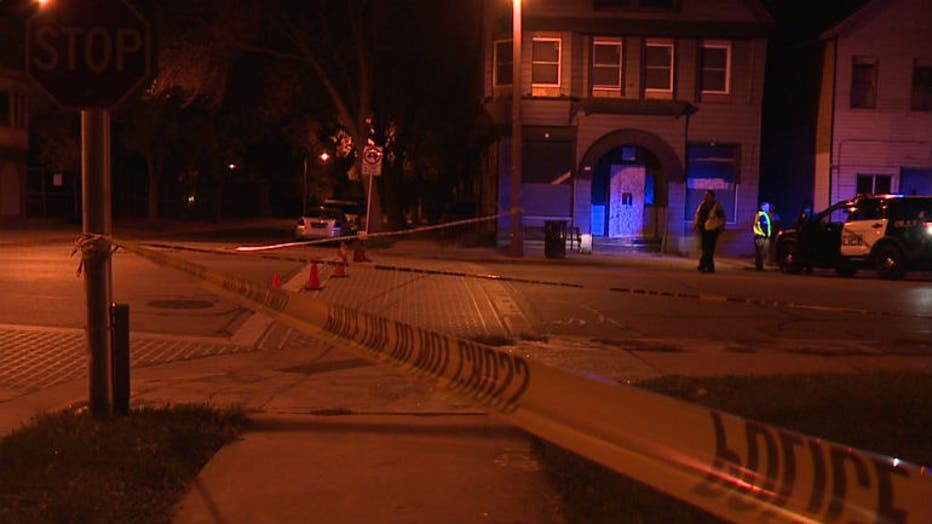 Pedestrian struck at 5th & North in Milwaukee


Investigators learned a "Cashay Henderson" received a traffic citation back in May -- and at that time, Henderson was stopped while driving a white Nissan Maxima.

On October 16th, five days after the crash, police received a phone call from Henderson -- who said: "I did not see that man. I don't even know what he was lying in the street for. I was on my way home from my client's. I did not see that man."

When asked why she didn't remain on scene, Henderson told police: "Because I don't have no license."

Henderson was interviewed at the Milwaukee Police Administration Building, and according to the complaint, investigators learned that on October 11th, Henderson woke up around 2:30 a.m. to drive to her client's home near 18th and North. She was headed home, driving eastbound on W. North Avenue when she saw several people running from the street to the sidewalk, and she then saw a man lying in the street.

Henderson said she tried to stop, but it was "too late," and she was unable to avoid hitting the man.

She indicated she left the scene because she doesn't have a license -- and when she got home, she realized the man she hit had died, according to the complaint.

Henderson said she found someone to drive her back to the scene, and when she got there, she saw that the man's body was still there, and realized he was dead. That's when Henderson says she "lost it."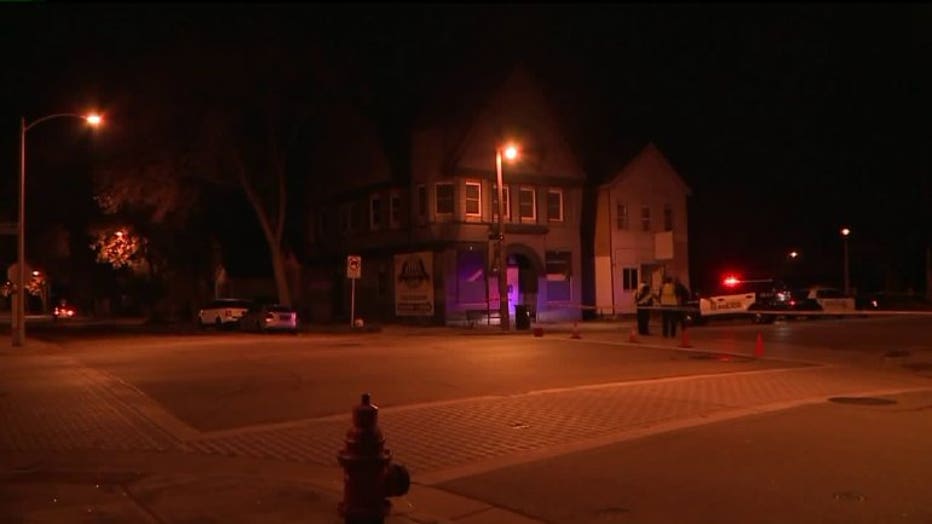 According to the complaint, several hours later, Henderson drove from Milwaukee to Columbus, Ohio -- staying there for several days before driving to Houston, Texas, Chicago, and then back to Milwaukee on October 19th.

Officials say Henderson was not under the influence of drugs or alcohol at the time of this incident.

She indicated she wants the victim's family to know she's sorry.