Case H.S. students face felony charges after assaulting another student with metal pipe
MOUNT PLEASANT (WITI) -- Mt. Pleasant police on Thursday morning, May 21st responded to Case High School, 7345 Washington Avenue, for a report that a student was assaulted and was bleeding from the head.

Police say the student was struck with a metal pipe outside of the building. The student was treated at Wheaton Franciscan Hospital for treatment of his non-life threatening injuries.

Shortly after the call was dispatched, several Mount Pleasant officers searched the surrounding area for the two suspects. One of the officers located the suspects walking on Sunny Slope Dr. before they attempted to elude him on foot. Eventually, the two suspects were located in the area and taken into custody.

The two suspects have been identified as 17-year-old Michael Kratochvil from Mount Pleasant, and 17-year-old Ryan Thom from Caledonia.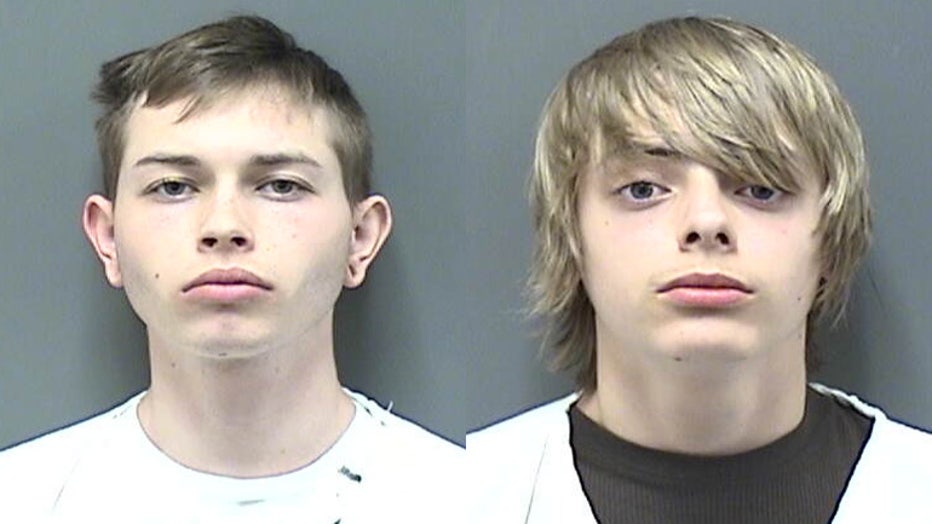 Michael Kratochvil, Ryan Thom


All three individuals involved were Case High School students.

After officers interviewed the suspects they were transported to the Racine County jail.

17-year-old Kratochvil and 17-year-old Thom are both being charged as adults.

Kratochvil and Thom are both facing class 1 felony charges of substantial battery, and one misdemeanor count of disorderly conduct.

FThe motive for this assault remains under investigation.