Carnival at Brat Fest in Madison closing early Sunday after fight; police seek suspect
MADISON -- The carnival at Brat Fest in Madison will close early Sunday, May 28th "to ensure the safety of attendees," WMTV is reporting.

Meanwhile, officials with the Dane County Sheriff's Office are looking for help identifying the individual believed to be the "instigator." They've released the below surveillance photos of him: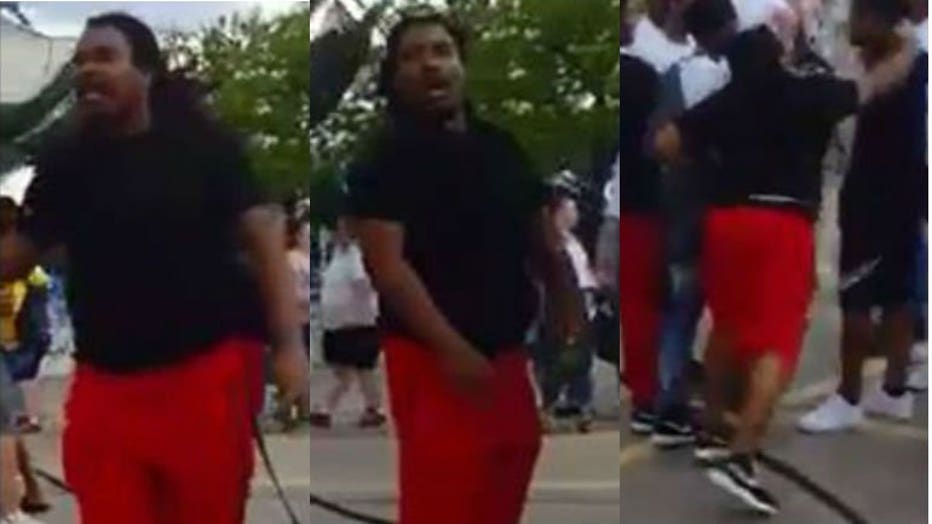 If you recognize him, you're asked to contact the Dane County Sheriff's Office at (608) 284-6155.

According to WMTV, festival organizers and the Dane County Sheriff's Office addressed fights that broke out at the event Saturday night, which caused them to close the carnival about 10 minutes earlier than scheduled.

In a noon news conference, organizers determined it was best for the carnival to close at 7:00 p.m. Sunday rather than 9:00 p.m.

During the news conference, Dane County Sheriff Dave Mahoney said there were about 10 middle school and high school age minors involved in the fight that caused Saturday night's early closure.

As a precaution, there are additional deputies on duty at Sunday's event.

The event is billed as the "world's largest brat festival."