Car strikes school bus near 46th & Mill; 40-year-old man pronounced dead at scene


MILWAUKEE -- Milwaukee police say a 40-year-old man was killed and another seriously injured after a car smashed into the back of a parked school bus near 46th and Mill Road Friday morning, February 26th.

Those looking at the aftermath of the crash speculate the car was passing on the right and slammed into the parked school bus.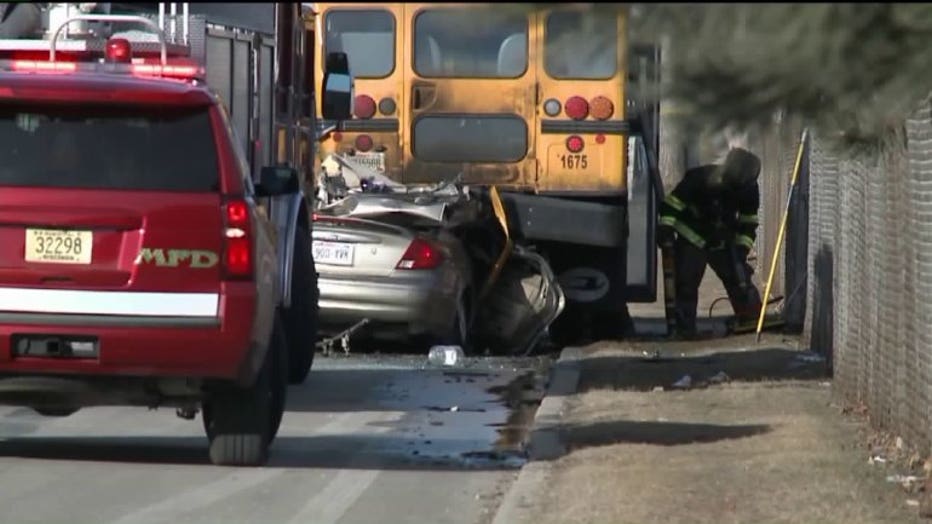 Fatal crash near 46th & Mill Rd., Milwaukee


Police say the car was traveling at a high rate of speed. When it burst into flames, citizens ran to help.

Cell phone video shows the effort to save the driver and passenger inside. Witnesses say the driver, still on fire, was pulled out by a man who worked down the street.

The passenger could not be saved.

"I heard a boom and I thought it was the back tire of the bus blowing out but it was actually the car had hit the bus and the car was underneath it," said Byron King.

King works at the cemetery near the crash and was the first on the scene.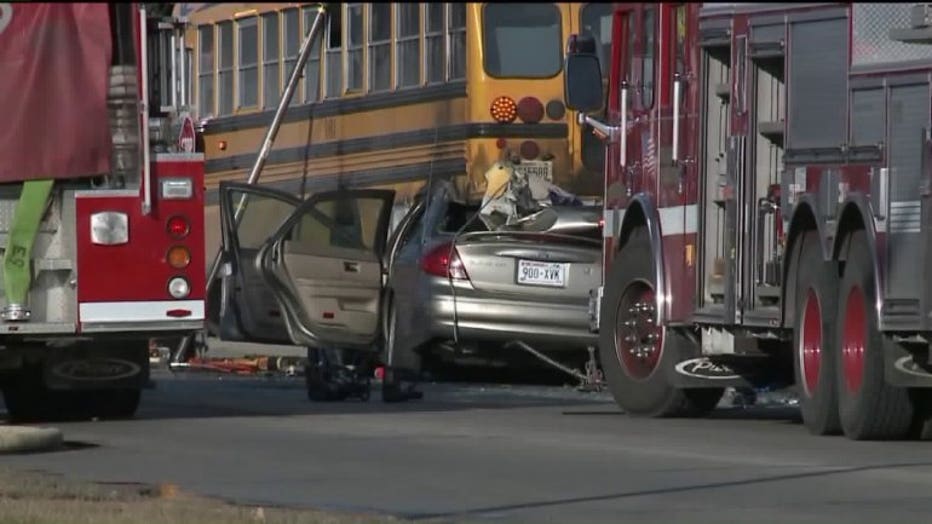 "I just yelled back at my boss to call 911 and one of the guys to grab a fire extinguisher," said King.

King and other cemetery workers tried to spray the flames through the fence. Another citizen ran to the other side, and they tossed him an extinguisher to put out the flames on the drivers side. Another citizen pulled the driver out and put out the flames on his clothes.

For the workers at the cemetery, where grief is a daily part of the job, what they saw this Friday will stay with them.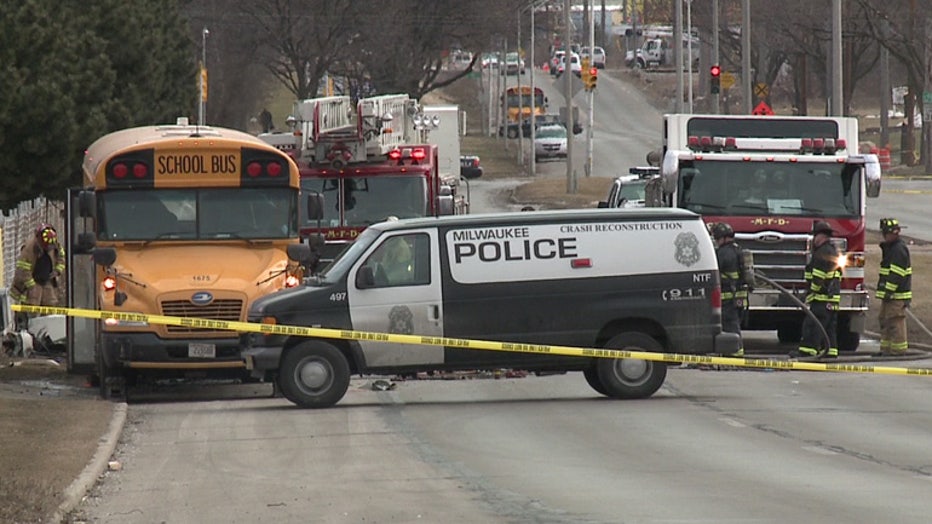 Fatal crash near 46th & Mill Rd., Milwaukee


"The little things really don't matter in that perspective, when you see something like that," King said.

Milwaukee police say there were no kids on the school bus at the time of the crash at 7:45 a.m.

The bus driver was taken to a hospital with non-life threatening injuries.