Car stolen in Pleasant Prairie, involved in crash with train in Zion
PLEASANT PRAIRIE, Wis. - A car that was stolen at a Pleasant Prairie gas station ended up in a crash with a train in Zion, Illinois early Thursday, Feb. 10.
The Pleasant Prairie police chief says two suspects robbed a woman on her way to work near the BP gas station at Sheridan and Russell. 
The Lake County Sheriff's Office indicated in a Facebook post that shots were reported to have been fired during the theft of the car. 
SIGN UP TODAY: Get daily headlines, breaking news emails from FOX6 News
"Obviously she was shaken up. These things are a rare occurrence," said Pleasant Prarie Police Chief David Smetana.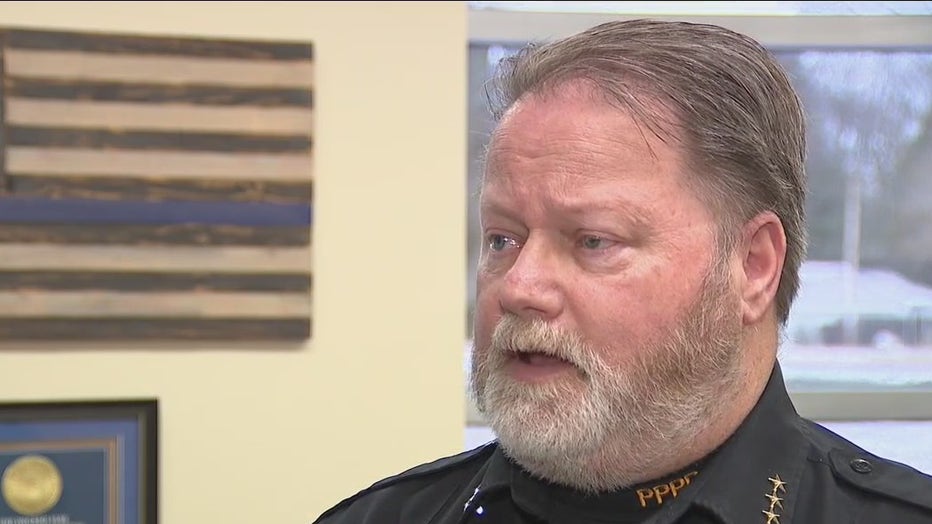 Pleasant Prairie Police Chief David Smetana 
"When they forcibly took the purse from her at gunpoint they also demanded her car keys," he said.
The victim ran when she heard a gunshot. 
The suspects took off in the victim's vehicle and headed towards the state line. 
"Lake County police received a call of a train vs. car accident," said Smetana.
Lake County authorities say the stolen vehicle made its way onto the tracks and started driving on the tracks when the vehicle got stuck. A southbound freight train struck the stolen vehicle and pushed it for nearly a mile just east of Route 41 -- between Russell Road and Route 173. Nobody was inside the stolen vehicle at the time of the crash.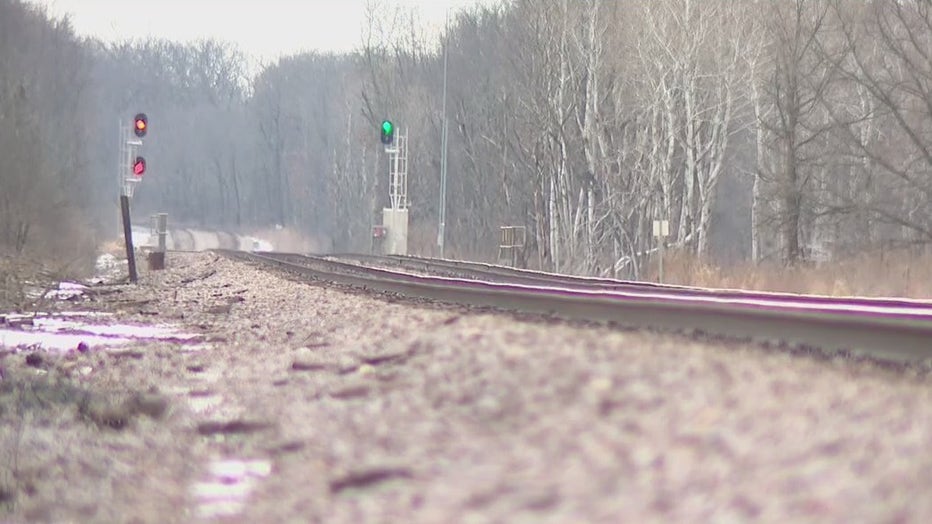 "Down there, the Canadian Pacific police are handling the accident on the railway. Lake County police, when they arrived, found a male individual matching one of the suspects." 
The suspect arrested is identified as 20-year-old Edwin Ortega. A booking photo for him is not yet available. 
"Treated and released at a local hospital and is being held pending extradition and charges," said Smetana. 
Authorities say the search continues for the second suspect. Officials say it is possible the subject at large is armed. The only description available at this time is an adult male, Hispanic, approximately 5'8" tall, with an average build.
Authorities say the entire robbery was captured on surveillance video. 
Those images are not being made public at this time. 
If you live in the area and see anyone suspicious, you are urged to dial 911.