Car stolen, beloved dog inside: Family desperately searches for Trixie, injured, needing meds


MILWAUKEE -- A vehicle was stolen over the weekend with a family's beloved red nose pit bull inside. Her owners said Tuesday, December 12th she desperately needs her medication.

The theft occurred near 1st and Kinnickinnic. The family said they could care less whether they see the vehicle again. All they care about is Trixie's safe return.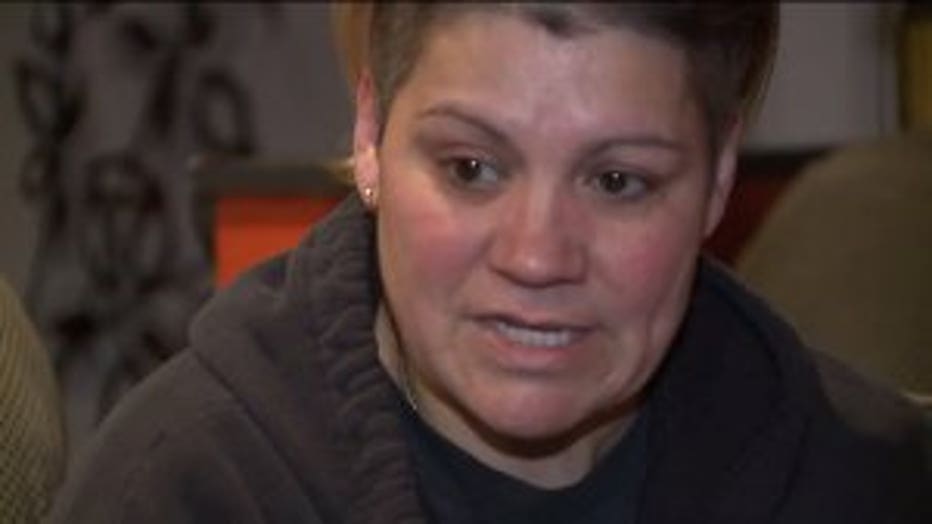 They say a dog is a man's best friend. Trixie has become much more than that for Lillian Rivas.

"She thinks she's a lap dog so she always tries to sit on your lap. She don't deserve to be out there sick or cold. We've been looking for her for three days. Just looking for her," Rivas said.

Rivas rescued 12-year-old Trixie a decade ago -- saving her from a harsh environment. The pit bull has been loving and loyal to Rivas' sister and nephew, who have cared for her since. Over the weekend, Rivas' nephew was leaving his workplace near 1st and Kinnickinnic around 11:30 p.m. Trixie was in the back seat with a cone around her head, as she was being treated for a foot injury.

The car was stolen, with Trixie inside.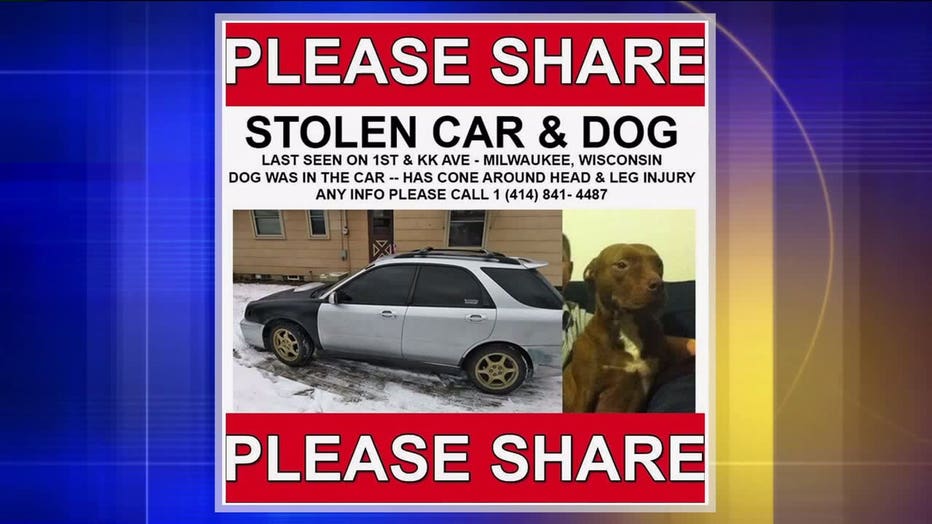 "She does need medicine so it don't get infected," Rivas said.

The family has tried to spread the word on social media and has followed up on every tip. They're searching all hours of the day, hopeful they'll find her.

"Like I said, we don't care about the car. We just want the dog back," Rivas said.

With temperatures in the teens Tuesday, the family said their concern for Trixie has grown. They're pleading with those responsible for the theft to have a heart and drop her off, because her family wants to see her again.

"We're just hoping that we find her somewhere," Rivas said.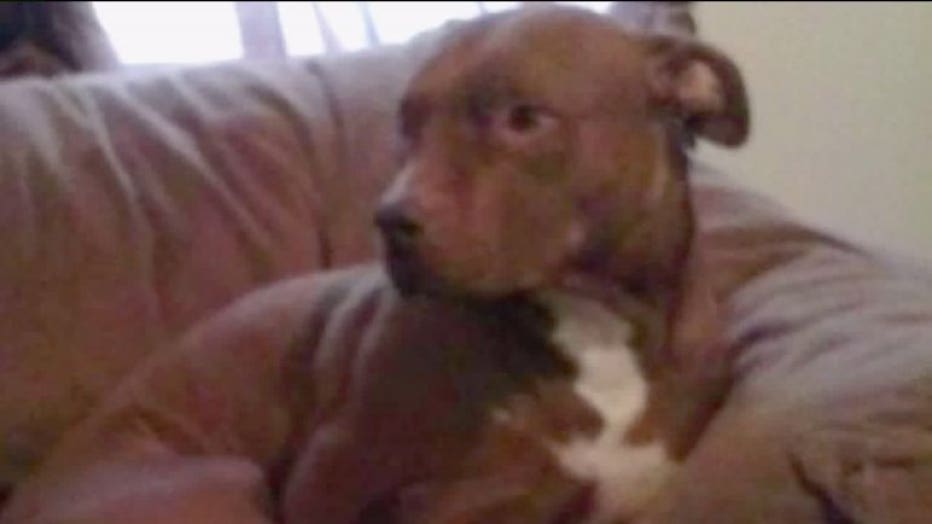 Trixie also had a bandage for her left leg. Again -- she is injured and in need of medication.

Police are investigating. The family is offering a $500 reward for her return.