Captured: Video shows suspects wanted in string of robberies T-boning vehicle during pursuit


UPDATE (Oct. 31, 2018): Samuel Schutte and Stephanie Retzlaff were arrested by U.S. Marshals in Toledo, Ohio.

WEST MILWAUKEE -- Body camera video shows two wanted suspects in a stolen vehicle being driven recklessly -- in and out of traffic in an effort to get away from West Milwaukee police and U.S. Marshals.

Authorities say the suspects are responsible for a two-month crime spree that ended shortly after they crashed into a vehicle containing two innocent people.

"They're continuing into the Harley. Stand b! Stand by! They're going northbound in the parking lot," said an officer in the video.

The video shows two suspects in a stolen Ford Ranger doing all they can to get away from law enforcement.

"They almost spun out here. Traffic collision minor. They struck a Cadillac," said an officer in the video.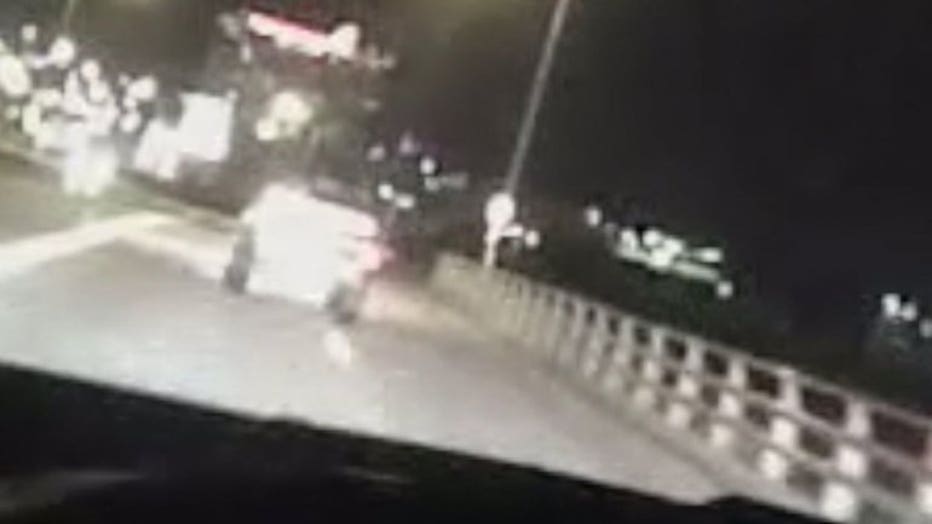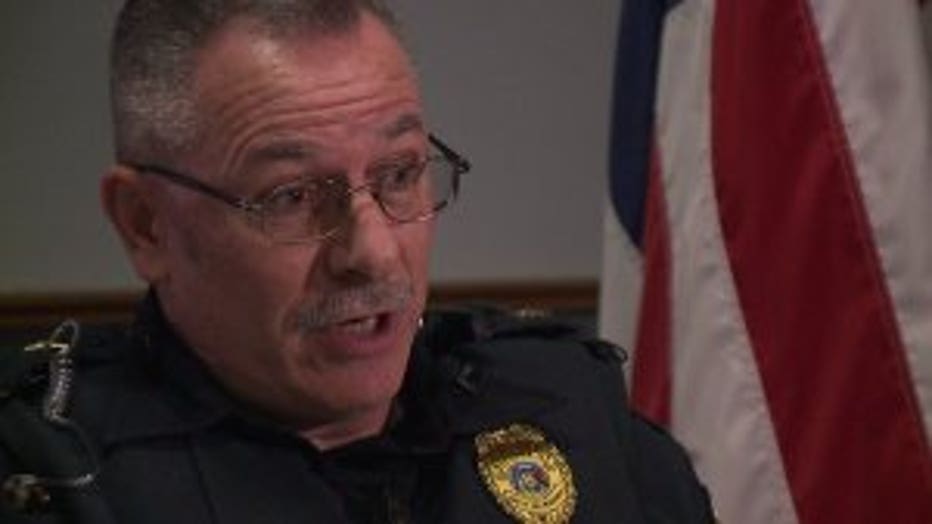 West Milwaukee Police Chief Dennis Nasci


West Milwaukee Police Chief Dennis Nasci said the chase on Friday, Oct. 26 exceeded speeds of 80 miles-per-hour.

"We have a lot of discussions about how dangerous guns are, and we don't have a lot of discussion about how dangerous it is to drive a vehicle in that fashion," said Chief Nasci.

It started at the Walmart in West Milwaukee.

"You see this guy weaving in and out. You see him blowing red lights. You see he doesn't know where he's at," said Chief Nasci.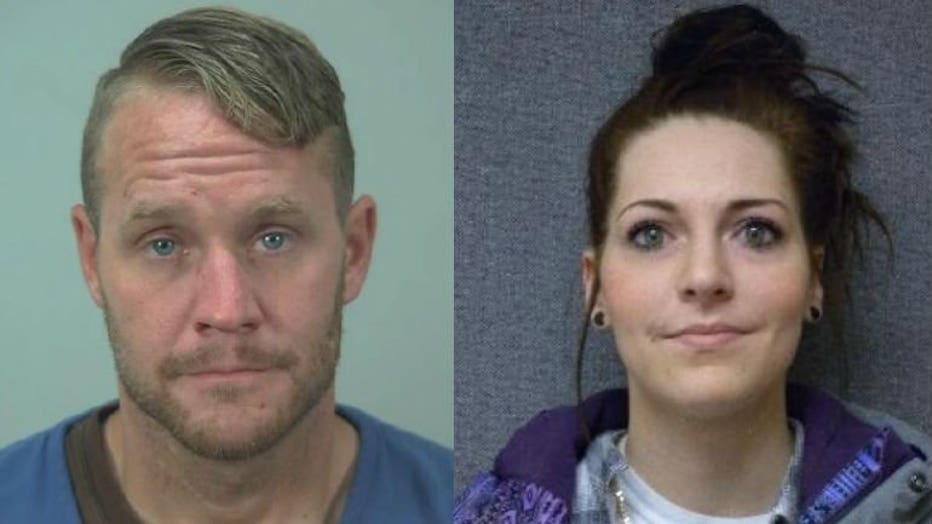 Samuel Schutte, Stephanie Retzlaff


The suspects, 34-year-old Samuel Schutte and 28-year-old Stephanie Retzlaff are wanted by U.S. Marshals for armed robberies in multiple counties, including Rock, Green, Dane and Jefferson.

The chase ended near 27th and North, where the suspect vehicle T-boned another. Authorities recovered two loaded guns and fully-loaded needles. An officer stayed on scene to help an innocent man and woman.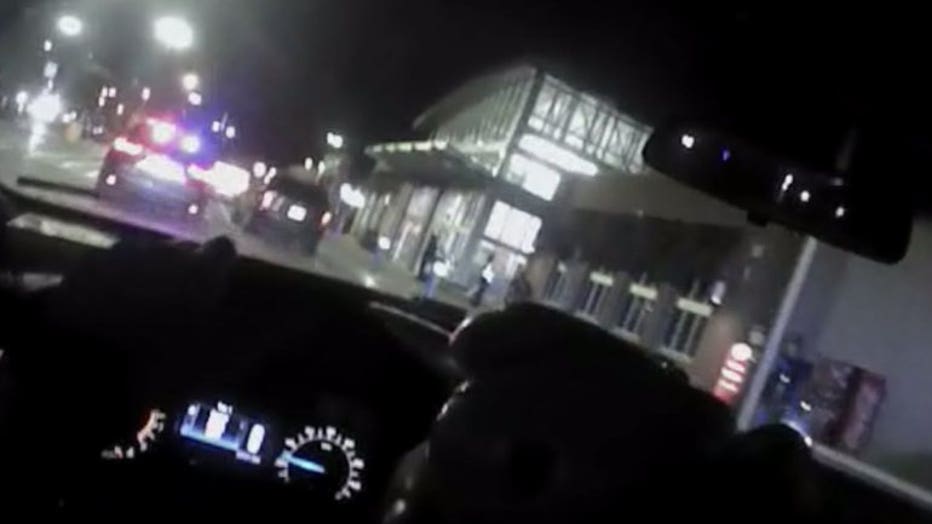 "He cut off his pursuit to take care of the injured," said an officer in the video.

Both victims were visibly shaken.

"You did nothing wrong, sir. You guys had your seat belts on. I think God was watching over you," said an officer in the video.

"God is good," the victim said.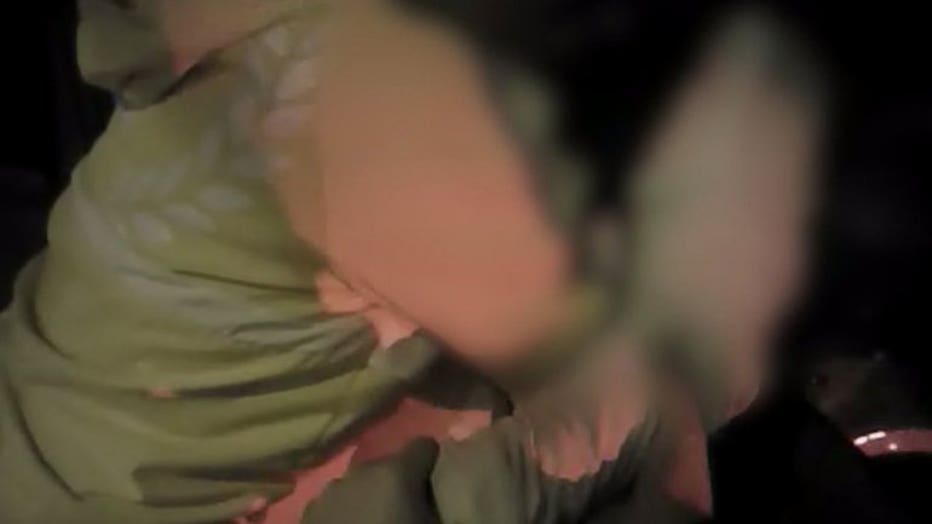 Victims in crash during pursuit


The suspects got away -- fleeing on foot near 27th and Hopkins. They have family in the Milwaukee area. Anyone with information is asked to contact police or U.S. Marshals.